The Kindness of Strangers is a slow moving story of one woman's escape from an abuser. Zoe Kazan plays the woman. She took her two sons and fled in the middle of the night. What happened when she reached New York City forms the story. There are some spoilers ahead. The film is on Prime Video.
The Kindness of Strangers is set in mid-winter. When Clara (Kazan) reaches New York City she finds her way to a neighborhood centered around a Russian restaurant. She steals food from the restaurant. After she runs out of cheap places to sleep, she starts sleeping in her car with her two boys in an alley behind the restaurant.
The boys are played beautifully by Jack Fulton as Anthony and Finlay Wojtak-Hissong as Jude. They stay warm in the public library. When the car is impounded, they really struggle. The abusive husband (Esben Smed) is a cop, so Clara is afraid to try to recover the car because he might find her.
An interconnected group of people who work or eat in the restaurant are the ones who eventually help Clara.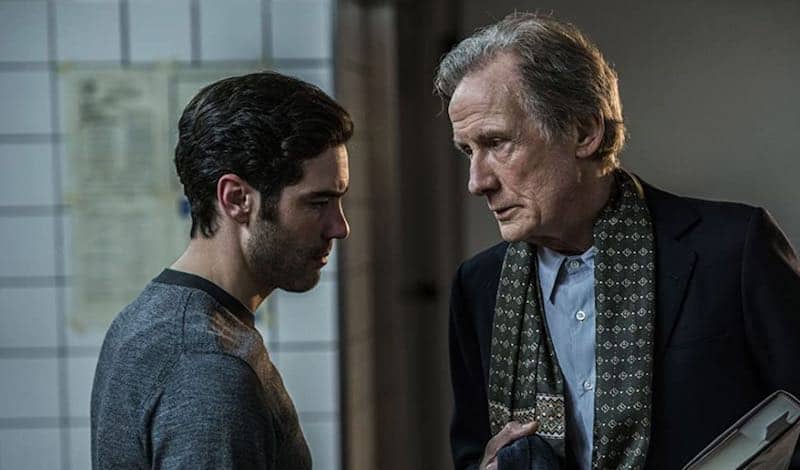 Timofey (Bill Nighy), a fake Russian with a fake Russian accent owns the restaurant. The food is terrible and the place is mostly empty. He hires Marc (Tahar Rahim) to run the kitchen. Things start to improve.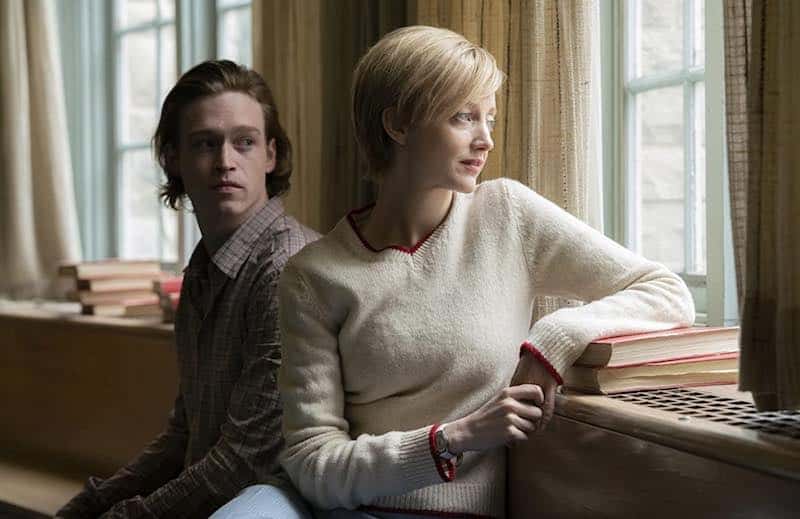 Jeff (Caleb Landry Jones) is a guy who is incompetent at everything. He meets Alice (Andrea Riseborough) in her job at a soup kitchen. She's also a nurse and she runs a forgiveness group. She's a frequent diner at the restaurant. These two become entangled with Clara and the boys.
The forgiveness group also includes Marc and his lawyer friend John Peter (Jay Baruchel).
After some scary events with Clara and the boys, this odd group of people all come together to find her places to sleep, to eat, to take her husband to court, and to find a home.
This story is slow and quiet. This is not an action thriller. It's a meditation on what women and families must do to survive an abuser. It's built on traumatized hungry kids, freezing nights, and helpful strangers.
This is a time when we know brutal, violent men are attracted to policing and people willing to treat each other as they would like to be treated are sometimes scarce. This is a film for our time.
The film is truly an international effort. It boasts an international cast and was funded by an international group of producers. It was written and directed by Lone Scherfig, a Danish director.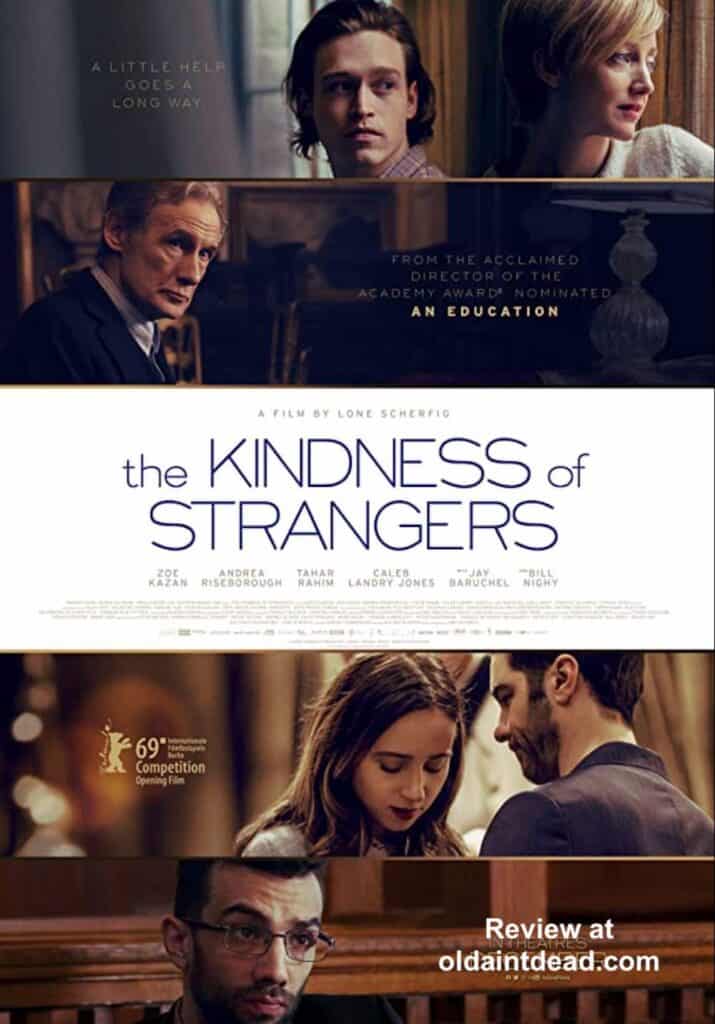 Check out the trailer.