Hustlers has been on my 'watchlist' for a long time. I didn't get to see it in a theater and it was never on a streamer that I subscribe to. But now it's on Hulu, which means I finally got to watch it. It was worth the wait.
Hustlers is about a group of strippers who take misogynistic men for everything they can. It's based on true events reported on in a "New York Magazine" article by Jessica Pressler. Writer and director Lorene Scafaria took that story and made it into this feminist gem.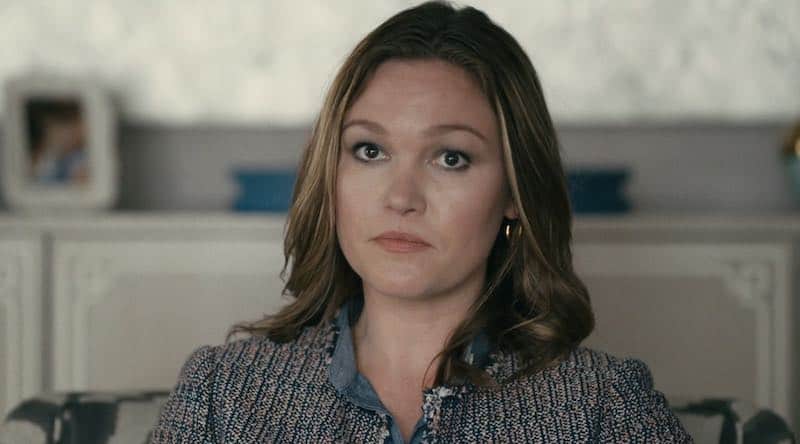 Julia Stiles as the writer played almost the only woman in the film who got to do every scene fully clothed. The women playing the various strippers were pretty exposed. Which, of course, is what the men throwing money at them wanted to see.
Destiny (Constance Wu) supported her daughter and grandmother (Wai Ching Ho) with money she earned as a stripper. But she wasn't making enough where she was. She moved to a club near Wall Street as the new girl.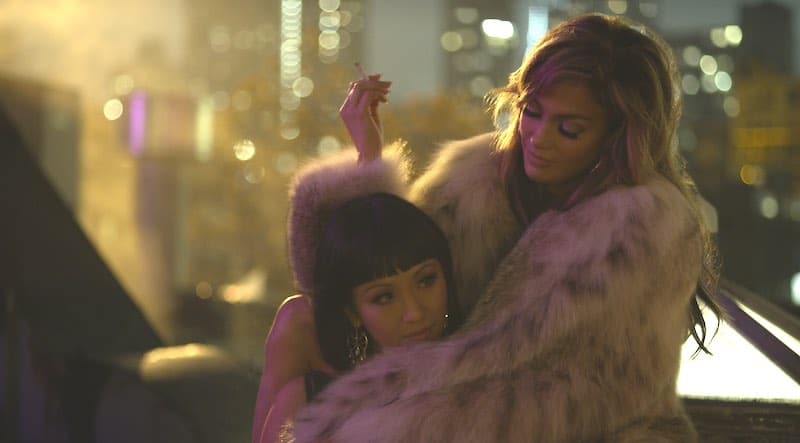 In the new club, she meets Ramona (Jennifer Lopez). Ramona takes Destiny under her wing. She teaches her new moves and changes her perspective on how to get the rich Wall Street assholes in the club to part willingly with their money.
The cast playing the strippers was pretty amazing. They included Trace Lysette, Cardi B, and Lizzo, among many others.
The story began pre 2008. When Wall Street melted down in 2008, the club suffered. The women needed to find ways to revive the club and keep the money flowing.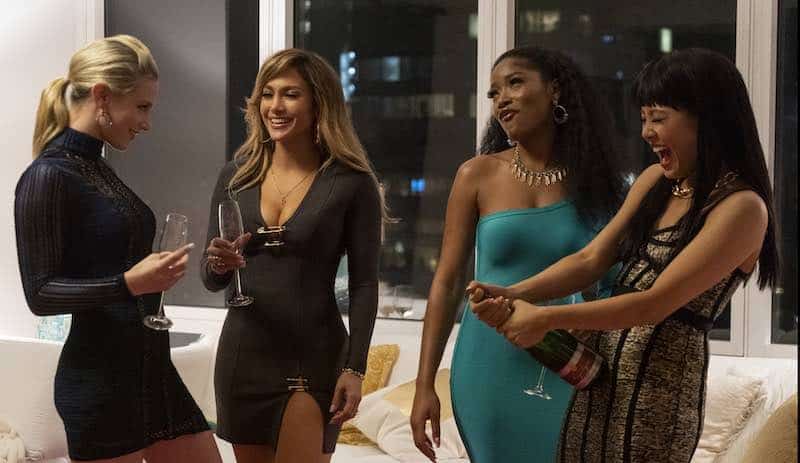 Ramona had an idea for a hustle. It would involve Destiny, Ramona, Mercedes (Keke Palmer), and Annabelle (Lili Reinhart). It was a reverse twist on the drugging technique men use for date rape. They would find a likely rich guy in a bar, take him to the club, and drug him just enough to keep him signing credit card receipts.
No men reported this to the police. No man wanted to admit he'd gone to a strip club and willingly spent $5000 to ogle half naked women.
The hustle went great! They were raking it in. Ramona decided they needed to add more teams of women, which is how they got involved with Dawn (Madeline Brewer). That's when they ran into problems. I won't reveal the problems or how the story turned out. Got to save some of the spoilers!
I loved these women. They were taking care of family, they were warm-hearted and generous, they worked hard and celebrated well. They looked out for each other. Women who strip are reviled by most of society as bad people. This story humanized them and gave them value.
I loved the storyline about burning down the patriarchy and taking advantage of men who misused women. Or as Ramona said, "This city, this whole country, is a strip club. You've got people tossing the money, and people doing the dance."
If you haven't already seen Hustlers, I recommend you watch them doing the dance.