Jett is an action thriller starring Carla Gugino as a master thief. After a stint in prison, she finds herself in a dangerous situation. The series was made for Cinemax but is now available on HBO Max. Season 1 ended just before the pandemic hit, and the series has not been renewed for a second season. A horrific cliffhanger at the end of the season makes the nonrenewal a problem.
Jett is a collaboration between writer and director Sebastian Gutierrez and Carla Gugino. So far, these two real-life partners have written, produced, directed and starred in Judas Kiss, She Creature, Women in Trouble, Elektra Luxx, Girl Walks into a Bar, Hotel Noir, Elizabeth Harvest, and Jett.
The plot is complex with many related subplots and secondary characters. The entire series is violent and littered with nudity and sex. An excellent cast provides outstanding performances, both clothed and unclothed.
Here's a boiled down summary of the plot. Daisy 'Jett' Kowalski (Carla Gugino) hasn't been out of prison long. She's living with her daughter Alice (Violet McGraw) and her friend Maria (Elena Anaya). Maria has a terminal illness. Alice is wise beyond her years.
Jett is a thief who can steal anything. She's calm and unemotional, plans carefully, fights back when attacked, and is liberal in her sex life. She picks her own crews and is the acknowledged expert on pulling off a complicated heist.
At the beginning of the story, Jett is seeing a gang boss, Charlie Baudelaire (Giancarlo Esposito). He changes the rules of their relationship by forcing her to go to Cuba to steal a ring from a safe.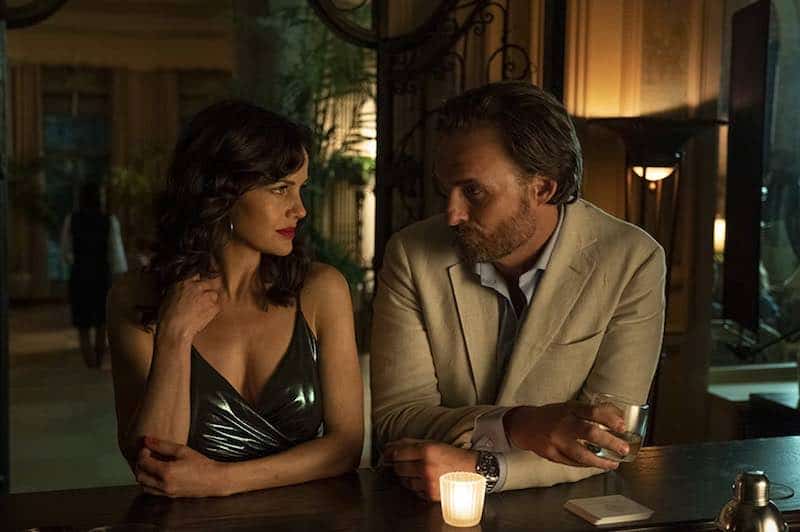 The ring is in the hands of Miljan Bestic (Greg Bryk). He's another gang boss. She gets the ring, people get killed (people always get killed), and returns home. Before she can even turn around Evans (Gil Bellows) shows up, demanding that she steal things for Miljan Bestic.
She doesn't realize it at first, but she's caught in a battle between the two rivals Miljan Bestic and Charlie Baudelaire. Things get very dangerous for her, for little Alice, and for Maria. Jett has to comply with their various theft requests to keep her family safe.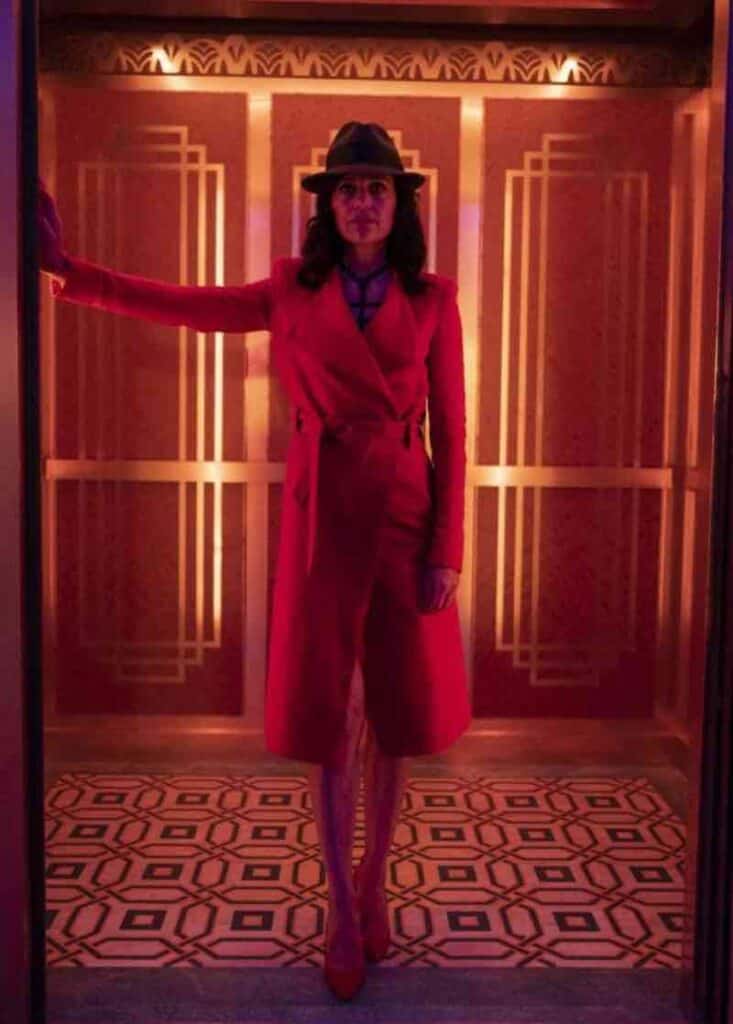 The story is told with vivid colors, striking iconic poses and framing, stunning cinematography and a graphic sensibility akin to that of a comic book. I thought it was gorgeously directed, despite the blatant male gaze.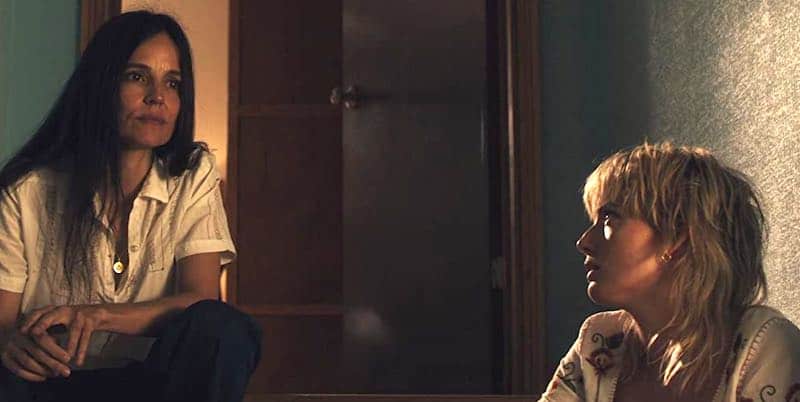 Through multiple flashbacks we learn how Jett met Maria and how strong their relationship is. In prison Jett met a woman named Phoenix (Gaite Jansen). Phoenix has nursing skills and Jett has to seek her out very early in the story.
Soon Phoenix moves in with Jett, Alice, and Maria and becomes a 4th member of the family. Phoenix is good with Alice, and Maria is often ill. It's a win-win, helping both Jett and Phoenix.
Charlie Baudelaire has a son, Charles Junior (Gentry White). Two cops are after Junior and are always around watching him. The cops are Jackie (Michael Aronov) and Josie (Jodie Turner-Smith). Jackie is married, but he and Josie are having a hot and sexy affair. Again through flashbacks, we learn about a relationship several years ago between Jett and Jackie.
The two cops are the major secondary plot among many interrelated storylines. What happens to them and what they do is important throughout the story.
The series starts off slowly. With each episode you see closer and closer into the connections and ties between the characters and how they feel about each other. These are bad people. Even Jett, the person we like the best, is a bad person. Only a few days ago, I watched Carla Gugino as an action hero in Gunpowder Milkshake. That's why I was interested in watching this. Carla Gugino doesn't disappoint.
Take a look at the trailer. As you can see, split screens are a favorite technique in this series.
This series isn't for everyone. It's violent. Sex is rampant. If that kind of action suits you, then you will probably enjoy Jett.