The Group showed up on Prime Video. I distinctly remember seeing this 1966 film when it first came out. It made a big impression on me because it was so different. It was about a group of women, which was remarkable. I thought it would be fun to watch this 56 year old classic and see how it held up over time.
The Group begins by introducing the cast. The women characters were introduced as "The Girls." The men characters were introduced as "The Men." The men included James Broderick, Larry Hagman, Hal Holbrook, and Richard Mulligan. The only person of color in the film played a maid.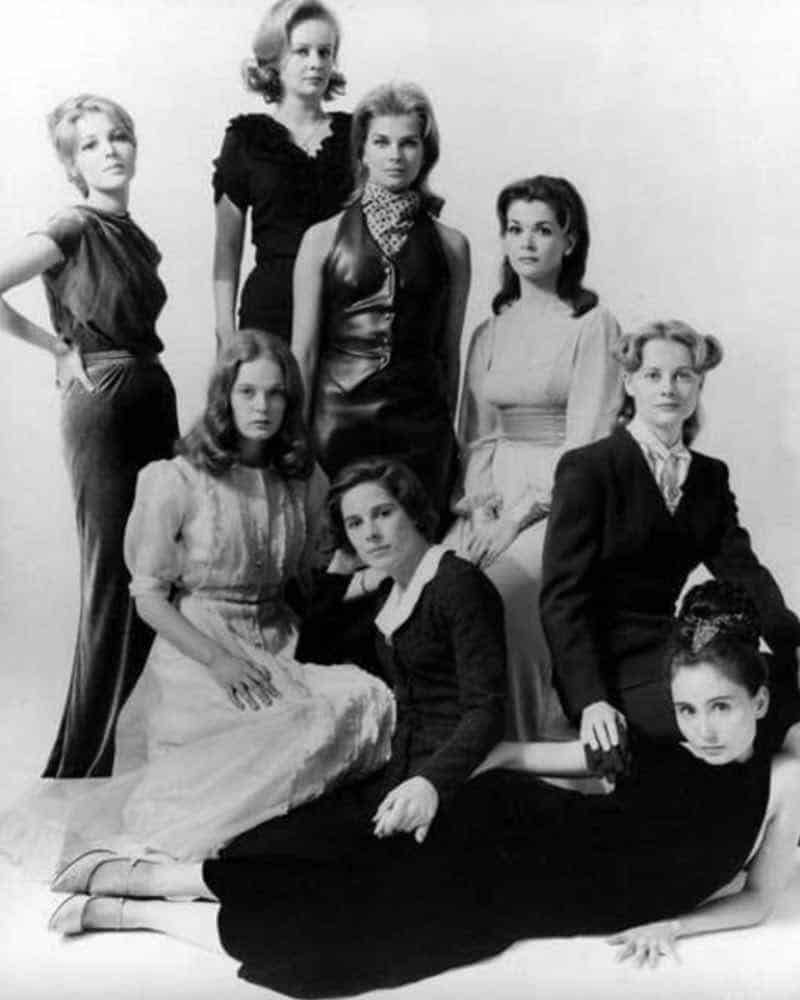 The women, gosh so young they were almost unrecognizable, were Lakey (Candice Bergen), Dottie (Joan Hackett), Press (Elizabeth Hartman), Polly (Shirley Knight), Kay (Joanna Pettet), Pokey (Mary-Robin Redd), Libby (Jessica Walter), and Helena (Kathleen Widdoes).
Several of these actors are no longer with us. It was Candice Bergen's first acting job and she only agreed to do it because it was a very small part.
The film was set in Depression era 1933 through the next few years as war brewed in Europe. The women were all graduates of the same Ivy League university and out to change the world. After graduation, they followed each others marriages, child births, careers, and lives faithfully.
Two things about the film were quite daring at the time. The first was that the women's sex lives were explored. Shocking!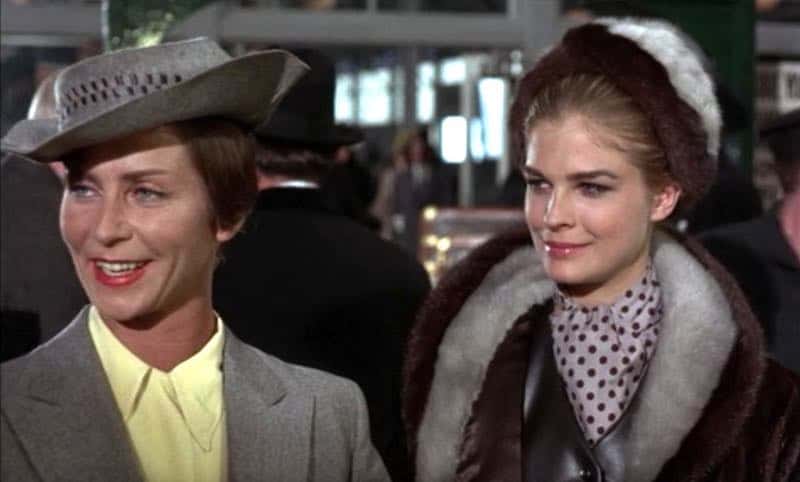 The second shocking thing was that it was openly admitted that Lakey was a lesbian. When she arrived from Europe with her "companion" (Lidia Prochnicka) the other women hardly knew how to even talk about the situation.
Even though the film was 2 1/2 hours long, there wasn't time to develop all the characters. We chiefly saw into the lives of Kay, Polly, and Libby. They introduce themselves in this ancient gem of a trailer.
Life was so different then. So different in 1933 when the story begins, and so different in 1966 when the film was released. Sometimes it's good to be reminded how far we've come and how quickly things can change in one person's lifetime.
I'm sure TCM airs this period piece now and again if you don't have Prime Video and want to see it. Are you old enough to remember the impact it had it 1966?