Anaïs in Love (Les amours d'Anaïs) tells the quest for love story of a disorganized but charming young French woman whose life feels crazy until she falls in love with a much older and well-known woman writer.
When Anaïs in Love (Les amours d'Anaïs) begins, Anaïs (Anaïs Demoustier) runs quickly through the streets of Paris pushing her bike. She's late to everything. She talks 90 miles a minute to cover it up with charm. Her thesis is late. Her rent is late because she couldn't stand living with her boyfriend and asked him to live elsewhere. When she tells him she's pregnant and has scheduled an abortion, he leaves her completely.
She meets Daniel (Denis Podalydès), an older man in publishing, as she rushes to a party. She starts an affair with him but won't sleep through the night with him. (She won't ride in elevators, either. She blames both these things on claustrophobia.) She doesn't seem interested in the sex he offers, but is fascinated by his literary knowledge and conversation.
Daniel lives with the writer Emilie (Valeria Bruni Tedeschi) and claims never to have cheated on her as he shares pillow talk with Anaïs.
Anaïs sees a striking photograph of Emilie on Daniel's kitchen wall. She's moved by it – fascinated. Later, she watches videos of Emilie being interviewed about her books.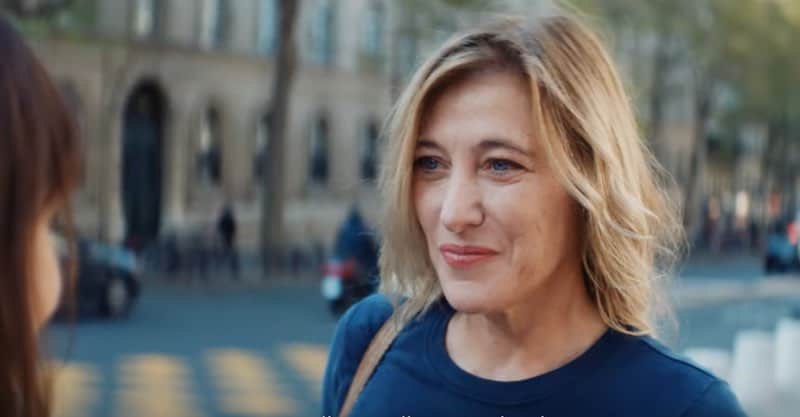 She accidentally sees Emilie on the street and rushes after her to introduce herself. Before Emilie walks away she tells Anaïs, "You're beautiful." Anaïs replies, "So are you."
After that, Daniel is forgotten, work is ignored. There's only Emilie in Anaïs' thoughts. She doesn't become a stalker in the creepy sense, but she puts herself in the same places as Emilie.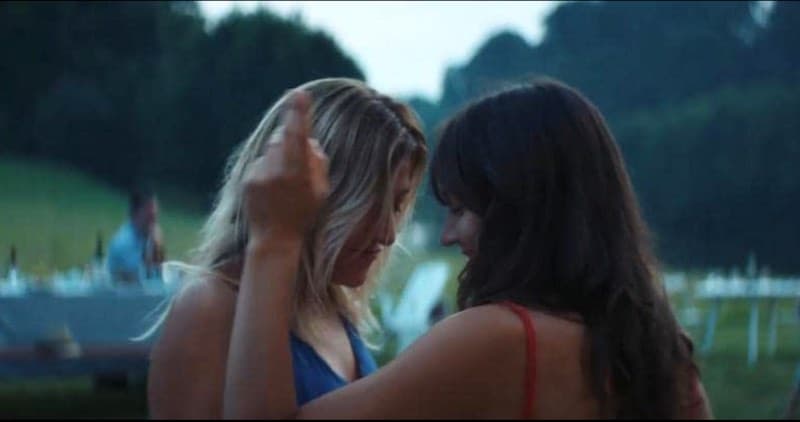 Anaïs is vibrant, alive, charming. Emilie recognizes what is going on, she feels Anaïs' longing. She tells Anaïs a story about her first crush on her female high school literature teacher. In other words, Emilie signals her own openness.
The relationship that grows between them is good for them both. It invigorates Emilie. It focuses Anaïs. She is calmer, able to work.
Anaïs' mom (Anne Canovas) has cancer. Anaïs is able to be there for her mom in less chaotic and frantic ways than she was before.
Anaïs Demoustier was brilliant in this role. She created a woman who was a big mess but still likeable. Her chatter and charm were almost frantic, but when she stayed still and looked at Emilie her vulnerability and longing were open and inviting. It was lovely. Whether the affair with Emilie lasts or was merely a growth experience, Anaïs finding out that she's capable of love was a valuable lesson for her.
The film was written and directed by Charline Bourgeois-Tacquet.
Take a look at the trailer to see if you think this film looks like it's for you. You can rent the film on Prime Video, YouTube, and in many other VOD places.