Oprah Winfrey Presents: When They See Us Now is a one hour interview show with numerous people involved in the 4 part series When They See Us.
If you watched When They See Us (and you should watch it), then you should definitely watch this short interview program. It's on Netflix.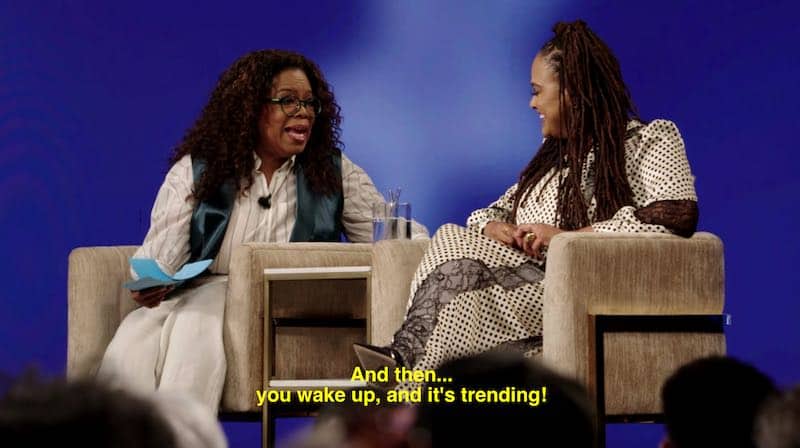 The first half of the hour brought several actors, producers and writer/director Ava DuVernay to the stage. It was a crowded stage. Oprah let every person get in a few words about their job as actors. In DuVernay's case, she talked about the conversation she wanted the documentary about the exonerated five to create.
I think DuVernay succeeded in bringing the conversation about the injustices of the current legal system into the mainstream. As Oprah pointed out, the series was trending immediately on release and has been viewed by millions.
In the second half of the hour, the exonerated five came to the stage. Oprah was very gentle in her questioning of the men: Antron McCray, Kevin Richardson, Yusef Salaam, Raymond Santana, and Korey Wise. Even so, the damage done to them was painfully obvious.
Here's one sample of what was said.
Racism needs to be talked about. It's time we in America faced up to the structural issues perpetuating racism and did something to change things.
Pin This!
Have you watched this interview? What did you think about it?