Ksenia Solo's character Shay is a disruptor in the Orphan Black world. She's appeared in two episodes now and you can see trouble coming.
In Ksensia's Instagram photo above with Evelyne Brochu, they look as if they are having a good time on the Orphan Black set. The same thing is true below, in this photo with series star Tatiana Maslany and make up artist Kristin Wayne.
Apparently, Ksenia Solo had a good time shooting her episodes of Orphan Black. Fun for everyone, right?
It may be a bit more dramatic and fraught for everyone in the playing out of the story on Orphan Black.
We first meet Shay in Scarred by Many Past Frustrations. We learn a bit more about her in Certain Agony of the Battlefield. In the previews at the end of the latter episode, we learn something else.
I cannot wait to see the next episode, but I have drawn some conclusions based on the evidence we have so far. Let me know if you agree.
Here's What we Know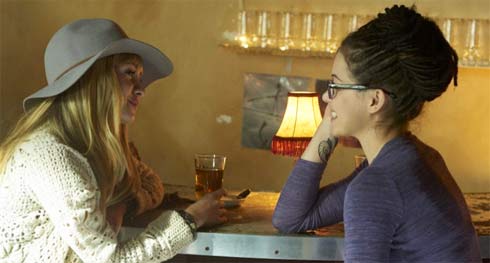 1. When Shay and Cosima meet, Cosima is absolutely wowed by her. Immediately attracted. Someone is watching them and photographing them. Cosima invites Shay to leave with her. They go to Felix's apartment.
2. When Shay offers to leave and Cosima agrees that she should go, Shay takes control of the situation by kissing Cosima. Shay does not leave.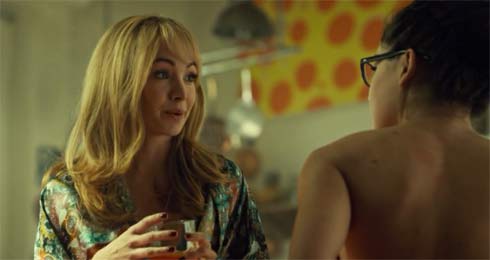 3. Cosima and Shay spend several intense, sexually busy days together. During this time, Shay asks questions about Cosima's work and about Sarah. She keeps her questions casual.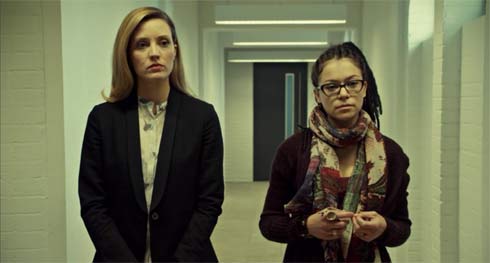 4. Delphine returns to Dyad. She appears to be angry at Cosima – ostensibly about Cosima's absences from work. I think she's actually angry that Cosima was so quick to take up with Shay. I think Delphine's masking hurt with anger.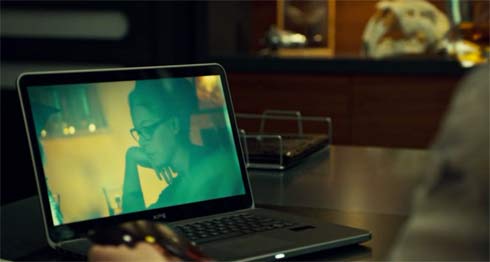 5. We learn that Delphine is the watcher, that she knows what Cosima and Shay have been up to from the start.
6. Finally, from the previews for next week's episode, we see that Delphine and Shay know each other.
My Conclusions
We will find out if I'm right in episode 7, Community of Dreadful Fear and Hate, but here's what I think at this point.
Delphine had to stop being Cosima's monitor when she became head of Dyad. Enter Shay. Shay is Cosima's new monitor. When Cosima figures it out, either her heart will be broken or she will feel betrayed once again.
Cosima's distrust of Delphine is going to grow once she figures out that Delphine was behind the choice to assign a her new monitor.
Delphine feels betrayed by Cosima's eager acceptance of Shay into her bed. So we have two women who probably love each other feeling betrayed. That's why I said at the beginning that Shay is a disruptor.
I don't think all these emotions are going to help Cosima and Delphine do the crazy science that would lead a solution to the Leda and Castor health crises.
If I count right, Shay is set to continue on Orphan Black for the remainder of the season. (She's listed for 6 episodes on IMDB.) I love seeing Ksenia Solo on the show. She's crazy talented and a pleasure to watch. I'm holding my breath waiting to find out what she means to the Dyad universe if I'm right that she's Cosima's monitor.
What do you think?