Recipes for Love and Murder stars Maria Doyle Kennedy as an advice columnist for a small town South African newspaper. Her advice always includes a lovingly chosen recipe, meant to help solve any interpersonal problem.
Recipes for Love and Murder is based on a Tannie Maria novel by Sally Andrew and written for television by Annie Griffin and Karen Jeynes. Karen Jeynes also directed, along with Christiaan Olwagen.
The story is set in the small town of Eden in South Africa in the hot and dry farming region of the Karoo. (It was filmed in Prince Albert, South Africa.) The ten episode series is streaming on Acorn TV. Two episodes were released when the series premiered, two more a week later, with more to come weekly until October 2. (I was given access to the entire season, but no spoilers, I promise.)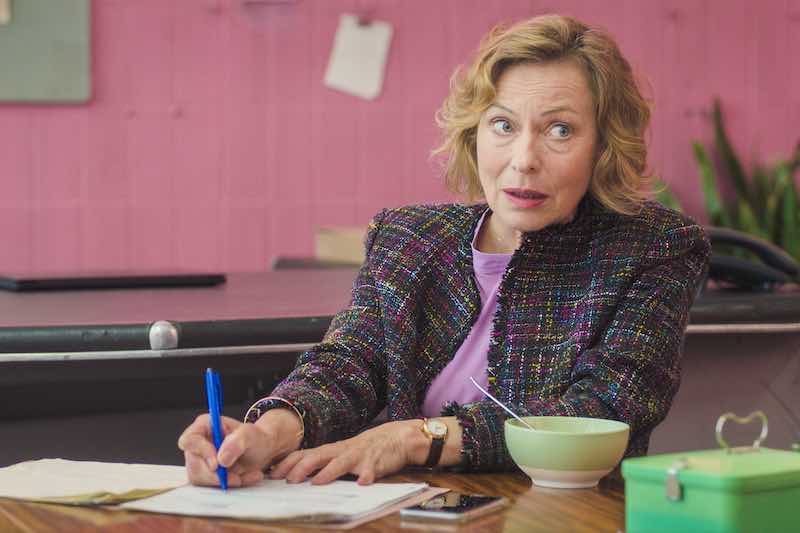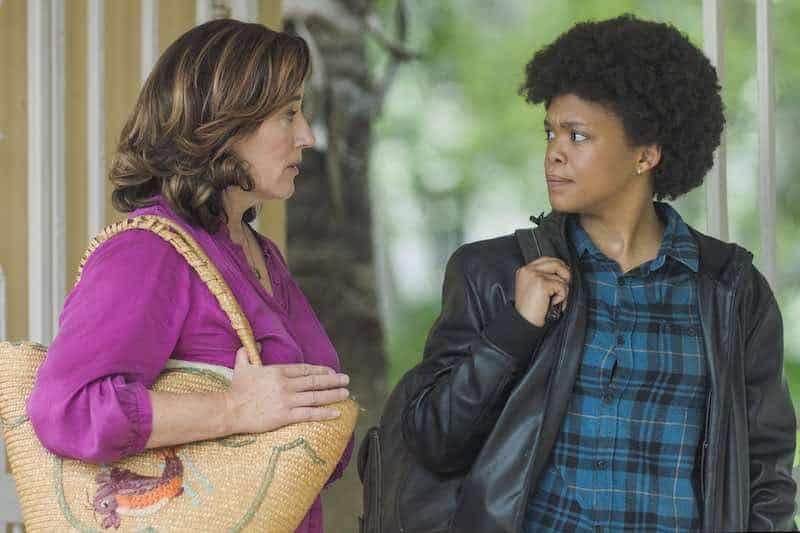 Much of the action takes place in the office of the Karoo Gazette, which is simply a big room behind the butcher shop. The editor Hattie (Jennifer Steyn) is always broke. Tannie Maria (Maria Doyle Kennedy) was writing a recipe column, but the business counsel decided the paper needed an advice column instead. Tannie Maria took the job. She responded to letters from readers. Her response always included a delicious recipe. Jessie (Kylie Fisher) was the ambitious young reporter.
The first advice Tannie Maria wrote was to a woman who was murdered right after. Tannie Maria felt connected to the case. She and Jessie immediately got involved in searching for the killer. This did not please the local police.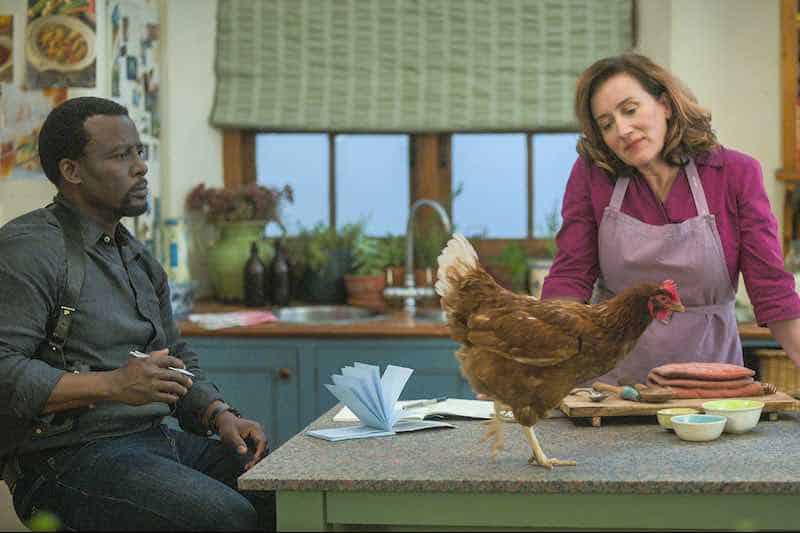 Khaya (Tony Kgoroge) was the detective in charge of investigating the murder. It was a frustrating case with lots of leads and no answers. And meddling women.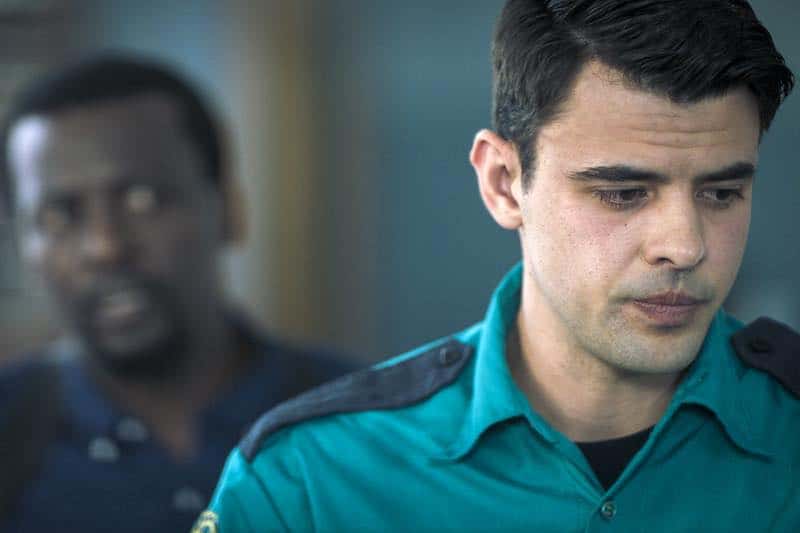 One of the deputies, Regardt (Arno Grief), had a crush on Jessie which complicated the investigation for him.
As the story moves along there are plenty of suspicious characters, more murders, danger for the leading women, a dash of romance, and so so so many gorgeous shots of food and cooking. Everyone is the cast was eating or drinking in nearly every scene. Did I mention the exquisite food?
The story was well told. Maria Doyle Kennedy and Kylie Fisher made a great team with beautiful chemistry. Maria Doyle Kennedy played a softer and gentler woman than I've seen her play before. She was really good at it, too. She was hiding secrets from her past, revealed slowly as the story progressed.
There were South African actors in many key parts. The photography – which included drone shots from high above – was beautiful. The music was authentic and well chosen. Overall, I consider it an excellent series.
The tension built as the story unfolded, reaching an exciting finale. The ending suggests that Tannie Maria's stories as an amateur sleuth are far from all told. Another season of this beautiful series would be most welcome.