Season 2 of House of Cards appeared on Netflix on Valentine's Day. If it was meant to be a little billet-doux from Netflix to sweeten up our weekend, it failed the sweetness test. It more than made up for it in the drama department, however.
I want to share my reactions to this series without revealing any spoilers about season 2 while doing it. Overall, season 2 is even better than season 1 – and season 1 is exceptionally good. Here are a few reasons that House of Cards continues to get better.
There are fascinating plot twists that keep you on your toes in this story. Not one of the politicians in this tale does a single thing for the good of the country or the people – it's all about self-interest. It feels realistic and unpleasantly like modern politics. Yes, it feels realistic in the telling, but if you really examine the plot it seems unlikely to ever be reality.
The performances by the lead actors Kevin Spacey and Robin Wright as Frank and Claire Underwood are outstanding.
Supporting actors also do an outstanding job. It's a big cast, because the story is involved.  Every character is important as a piece of the puzzle and every actor gives a credible performance.
The look, the mood, the writing, the pace: everything works, everything contributes.
A couple of episodes were directed by women, namely Jodie Foster and Robin Wright. A series always earns extra points with me when a woman directs.
The Master Manipulator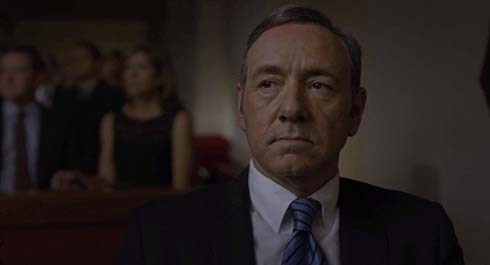 Frank Underwood continues to be ruthlessly ambitious, a manipulator who will do anything to get what he wants. He shares some of his plans and goals with us by talking directly to the camera as he did in season 1. We see a measure of his true self thanks to this device. Other than his wife, most of the people around him have no idea what he's doing. He's very convincing.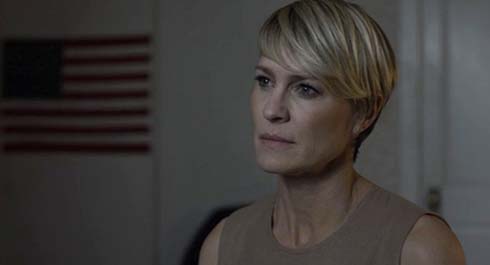 In season 1, Claire Underwood was off doing her own thing, but in season 2, this power couple are working more closely together to achieve their joint quest for power. We see deeper into their relationship. House of Cards would still be fascinating if the only plot involved the complex and murky interactions between this couple.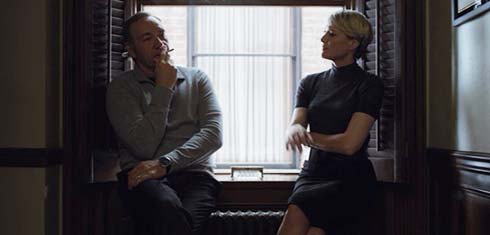 They understand each other, they support each other, and they are committed to getting what they want. They tolerate each other's foibles and needs and build on each other's strengths. In some ways it's a political marriage based on shared ambitions and convenience, but in other ways they love and care about each other.
House of Cards is about much more than a marriage, however. There are themes of good an evil, about power and whether power corrupts, about the end justifying the means, about progress, the common good, the rule of the moneyed class. Mixed in with the big thematic elements there are human stories about the desire for love, the need for sex, and appetites of all kinds.
A Few Supporting Characters
The majority of the supporting characters are ambitious politicians. There are a few journalists, sex workers, security staff, double agents, or others who somehow know too much and could be a danger to the politicians.
These are the supporting players that I found particularly impressive.
Molly Parker as House Whip Jackie Sharp is terrific. She's strong, devoted to her own political ambitions and willing to work with Frank Underwood even though she knows he's a snake. Her story gets fairly well developed for a supporting part. She gets involved with Remy Denton as part of that development, a choice that might end badly.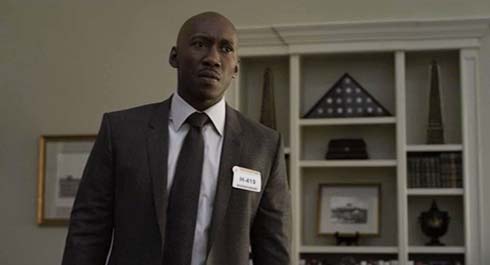 Mahershala Ali as Remy Denton is someone who is not a politician, but does what he can to influence politics in various ways. He's an employee of billionaire Raymond Tusk and sometimes is sent to do things he doesn't really want to do.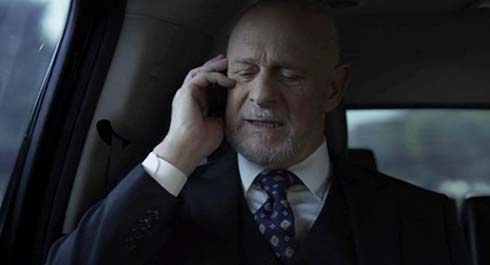 Raymond Tusk is played by Gerald McRaney. I have been watching Gerald McRaney on TV for over 40 years, since the early 1970s. I have to admit I'm fond of him. He's usually a good guy, but here he's a power junkie with billions at his disposal. He's fantastic as a villain!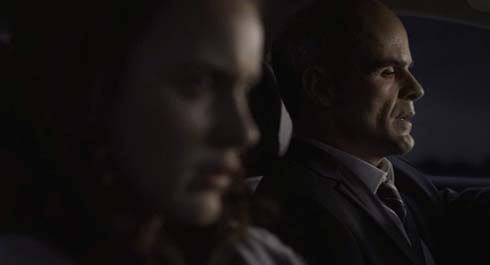 Michael Kelly is chilling as Frank Underwood's chief of staff, Doug Stamper. One of his chores in season 1 was to get the sex worker Rachel Posner out of the view of journalists and make sure no one ever heard from her again. He's an alcoholic with 14 years of sobriety, but he goes on a crazy "dry drunk" binge over this woman (played by Rachel Brosnahan) and spends his time obsessing about her and following her every move. Her storyline grows more interesting and important with each episode of season 2 as well.
There are many characters I haven't mentioned because I'm trying not to reveal anything that happens in season 2 that will shock or surprise you. There's plenty in season 2 that will do that.
Heading into Season 3
Season 3 is a go. As I look at what transpired in season 2 and think about what may happen in season 3, I can't help but think about a book I read recently called Give and Take by Adam Grant. I reviewed this book briefly in a post on my other blog, Web Teacher. The Machiavellian Frank Underwood is a taker of the highest magnitude. He thinks he's invulnerable, he thinks everything is in his control, but he makes mistakes. He trusts the wrong people, he does the wrong things, and his empire could topple like a – it must be said – house of cards.
Adam Grant's premise in Give and Take is that takers eventually fail and fall. Will Frank Underwood?