There are actors you always associate with a certain show, like Sarah Michelle Gellar always making you think of Buffy the Vampire Slayer. I got to thinking about Picket Fences the other day because of a mention of Tom Skerritt, and I realized that Picket Fences was one of those iconic moments in TV history for me.
Picket Fences was on the air for 4 seasons from 1992 to 1996 according to IMDB.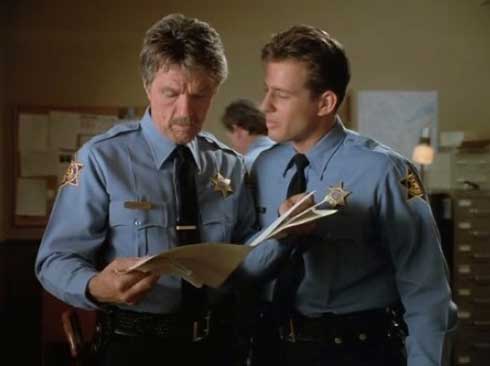 Picket Fences was one of those shows that came along at the right time in my life, caught me at the right moment, and resonated in deep ways. When I realized that I always think of Picket Fences whenever I see Tom Skerritt in anything I started thinking about other things I remember about Picket Fences.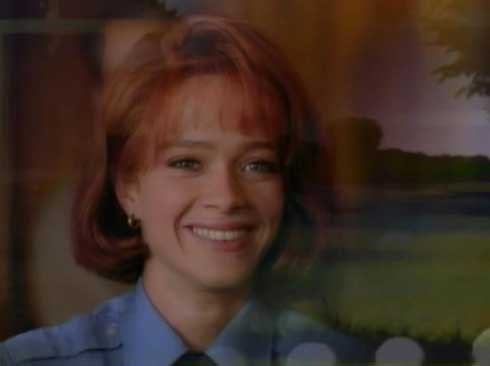 I always associate Kathy Baker, Lauren Holly and Kelly Connell with the series, no matter what else I see them in. There were so many memorable characters on the series. In fact, the odd and bizarre characters on the show, as well as the strange and bizarre plots, really appealed to me.
At the time I took note that the reason for all that off-the-wall thinking was David E. Kelley. I've followed his career via many more shows that I thoroughly enjoyed because of his ability to make the strange and weird apply to real life. David E. Kelley is behind The Crazy Ones, Harry's Law, Boston Legal, The Practice, Ally McBeal and Doogie Howser, M.D. and more.
Once an actor has worked with David E. Kelley, he or she is liable to show up over and over again in things Kelley writes and produces, especially the lesser known character actors.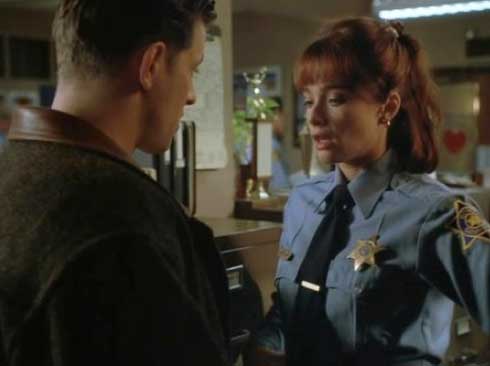 Even 20 years later, I remember scenes from Picket Fences. Human beings who undergo spontaneous combustion. I remember a sex scene between Lauren Holly and Costas Mandylor on the floor of her apartment. They looked directly into each others eyes during the whole scene. I remember thinking it was breathtakingly sexy and also that it must be hard as hell to actually look at someone in such a way in a moment like that. I remember the great relationship Tom Skerritt and Kathy Baker had as a married couple. (This was long before Friday Night Lights and its married couple in a good relationship.)
Scrolling through the photos at IMDB (where these photos came from) brings back the wonderful characters and moments from the show for me. There are two full episodes of the show available on IMDB, if you've never seen it and would like to get a taste of what it was like.
Are you old enough to remember this show? What did you think of it?