Bed of Roses, the dramedy series from Australia, moved up to 8 episodes in its second series. In season 2, the action centered around various romances, environmental concerns affecting the community, and the community newspaper.
Star Kerry Armstrong as Louisa Atherton takes on a more grown up persona in season 2. She becomes editor of the newspaper when her former boss leaves and the newspaper is sold. Tim Price (Philip Quast) is the new owner, along with local businessman Gavin Braithwaite (Andrew S. Gilbert). There are many arguments and discussions in the newspaper office about whether the community paper serves the community or is merely another profit making business.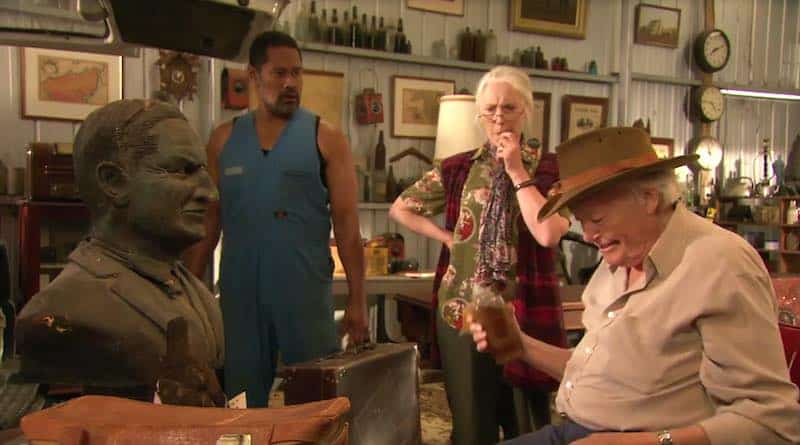 Another new character in season 2 is Charles "Bud" Tingwell as Sandy Wilsoncroft, an old friend of Minna's (Julia Blake). Sandy is slowly losing a battle with Alzheimer's disease, but he contributes several good ideas to the various environmental threats the town of Rainbow's End faces in season 2.
Louisa's teenage daughter Holly (Hanna Mangan Lawrence) becomes an environmental activist. She almost gets arrested in a protest at a big dairy farm outside of town, and conceives an idea that isn't exactly legal to stop a mining operation from coming into the area to dig an open pit mine. Holly and the undertaker's son Sean (Tim Phillipps) become closer.
Nick (Jay Laga'aia) and Louisa try – not always successfully – to begin a romance in season 2. The four female friends who support each other through everything – Louisa, Marg (Caroline Gillmer), Deb (Kaarin Fairfax), and Gemma (Dina Panozzo) – all have romantic storylines. In Deb and Gemma's cases these stories involve their relationships with their husbands. Marg is newly single and searching for romance.
Rita (HaiHa Le) has a new romance in season 2. Her new boyfriend is Chin (Gareth Yuen). He's from China. Chin makes Rita's mother (Amanda Ma) very happy because he's Chinese. He bores Rita to tears because he's obsessed with searching for his ancestors who came to Australia during the gold rush in the 1800s. Rita finds local bad boy Macca (Brandon Burns) more exciting.
The series is very much G rated in terms of romance, with a few chaste kisses and lots of hugs making the point. I'm happy to say even Minna and Sandy share a kiss. #Eldersrock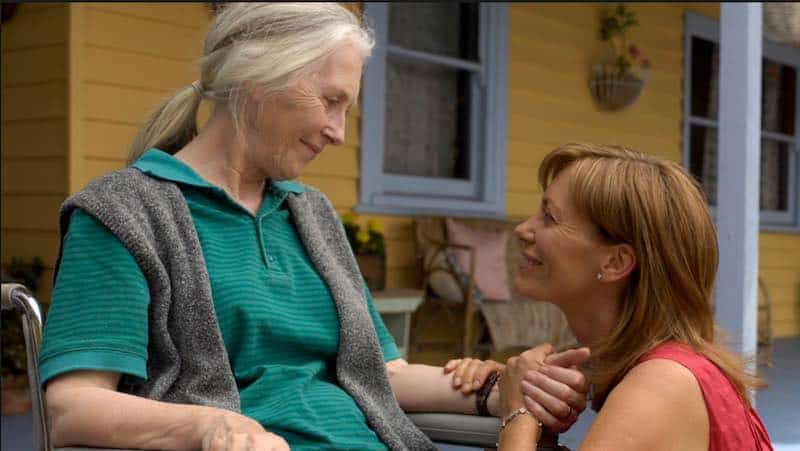 Bed of Roses was created by Elizabeth Coleman, Jutta Goetze, and George Adams. It was female oriented in every way. It used humor and physical comedy to make points. Women's friendships, women's cares, and women's perspectives on events were at the center of all the various plot lines.
Minna's work with the historical preservationists, Chin's search for his ancestors, Louisa's sudden (and temporary) wealth from the discovery of a huge gold nugget last season, all tie together to set the direction and tone of the small community of Rainbow's End. Everyone has a part, even characters I haven't mentioned, in keeping the town going in the direction the people want.
The storylines were well constructed and the performances were excellent. Hanna Mangan Lawrence as Holly was particularly impressive, but everyone did excellent work. If you enjoyed season 1 of Bed of Roses, I think you'll be very happy to continue watching with season 2. Most of the annoying ineptitude and klutzyness that bedeviled Louisa (and me) in season 1 are gone.
Bed of Roses is available in the US on Acorn TV. Although a 3rd season aired in Australia, it isn't streaming on Acorn TV. I hope it's acquired soon.