I can't say enough great things about Beyond the Lights. It is an exceptionally good film. If you haven't seen it yet, I encourage you to do so. I had the idea that it would merely be a love story. It was a love story, but it has so much more depth than that, which delighted me.
Spoilers ahead.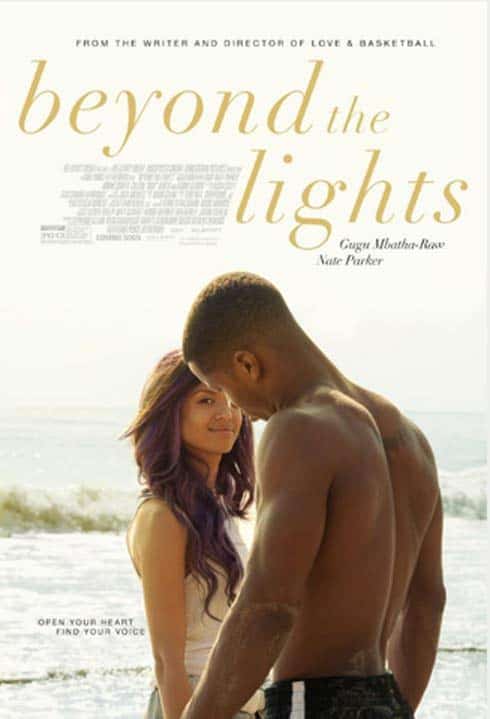 If you look at the poster, you see love story all over this movie. Romantic love. But there are other kinds of love. Love of children, love of yourself, love of purpose in life. This film was about all those kinds of love.
Written and directed by Gina Prince-Bythewood, this is the story of two people who bend themselves to their parents ambitions for them until they break.
Gugu Mbatha-Raw plays singer Noni Jean. Her pushy and demanding mother Macy is played by Minnie Driver. Noni achieves fame, but at great cost to the truth of who she is and to her genuine talent. Nate Parker plays Kaz, a police officer who sees Noni for who she really is. He has his own overly ambitious parent, played by Danny Glover.
Noni's situation was much worse than what Kaz had to deal with.
An important theme in Beyond the Lights is the effect of fame. Noni was almost a non-person in her own life. Her mother made all her decisions, pushed her beyond what she felt comfortable doing, and treated her as an object, a commodity, a product. People swarmed around her and idolized her, but she didn't have a human connection with anyone.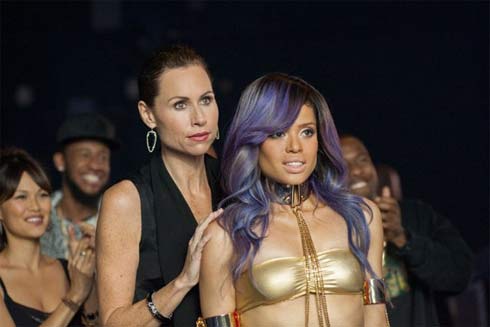 Kaz reaches Noni just in time to stop her from self-destructing, and together they learn to stand up for themselves, face their demons (and their parents) and be who they were meant to be. The acting is brilliant from everyone, particularly Gugu Mbatha-Raw – who, by the way, did her own singing in the film.
At one point, the film was going to be titled "Blackbird" for the Nina Simone song by that name. The song is used twice in the film, sung the first time by the 10 year old Noni (India Jean-Jacques) and the second by the adult Noni. Both performances were acapella, and perfectly summarize the pain the Noni felt.
Why you wanna fly Blackbird you ain't ever gonna fly
No place big enough for holding all the tears you're gonna cry
Cause your mama's name was "Lonely" and your daddy's name was "Pain"
And they call you little sorrow cause you'll never love again

So why you wanna fly Blackbird you ain't ever gonna fly
You ain't got no one to hold you you ain't got no one to care
If you'd only understand dear nobody wants you anywhere
So why you wanna fly Blackbird you ain't ever gonna fly
If you have Amazon Prime, you can rent this film for 48 hours for just 99 cents. It will be the best 99 cents you ever spent.
Images © 2013 Blackbird Productions