Ella Fitzgerald: Just One of Those Things taught me so many things I didn't know about the marvelous Ella Fitzgerald. I'm a lifelong fan of her music, but I didn't know much about her personal life and struggles. This Netflix documentary fills in a lot of the details.
Ella Fitzgerald: Just One of Those Things begins with her Ella's earliest years and continues to her death at the age of 79. From a rough beginning Ella shot to worldwide fame with a voice and genius for music that will live eternally.
I appreciated how much archival concert footage went into this documentary. There were the usual commenters, but the best parts were footage of Ella herself. Tony Bennett, Patti Austin, Smokey Robinson, and many others talked about her, as well as music historians, young musicians living with her legacy, and more.
Ella was sent to reform school as a young girl. When she came out she lived homeless on the streets of Harlem. She went to the very first amateur night at the Apollo in a dirty dress and with unkempt hair. She planned to dance, but when she saw the other dancers there she decided to sing. Well, the folks in the audience had ears and they knew they were witnessing something magic. She won, of course.
From there she started singing with bands, making records, and performing in clubs and larger venues. In her long career she went through periods singing jazz, bop, standards, and swing. She could scat and improvise with a musical genius unmatched by anyone. In her later years she claimed to be learning to rap.
Watching the stages and phases of Ella's career is a history in American music because she did it all. She lived through the depression, World War II, and the Civil Rights Movement. She sang with intimate trios and full orchestras. She performed with Louis Armstrong, Duke Ellington, Frank Sinatra, and many others. She filled huge concert halls with enthusiastic fans in cities all over the world.
All my vinyl albums of her are long gone, but I have several CDs. My favorite is a concert recorded live in Rome on her 40th birthday. Stereo was a brand new technology then, and this recording was one of the first ever stereo recordings. Her voice and talent at age 40 were at a peak. As a singer she never failed, never grew weak with age, but that recording of her at 40 is pure magic.
It made me happy to be reminded of her musical genius and watch and listen to her performances over the years.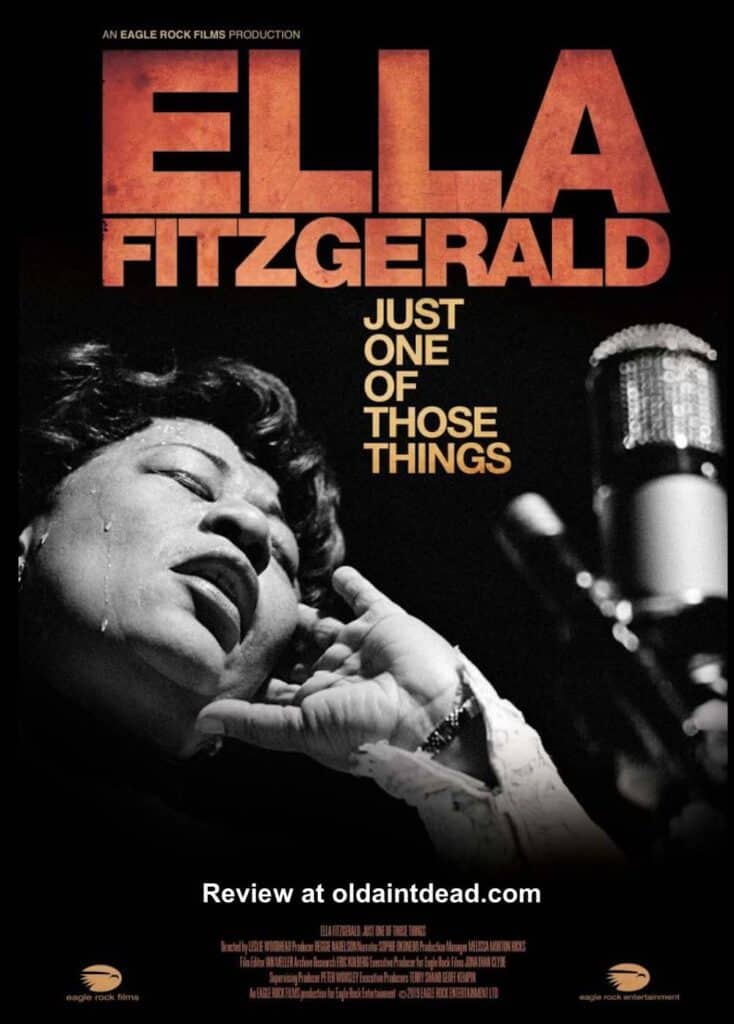 Here's a teaser.
The film website has more information and a nice photo gallery.