Free Guy was pure fun, an escapist delight. I actually wanted to see it because of Jodie Comer, but before it was over I was delighted by everyone in the cast. The film is in theaters now, but you can rent or buy it on YouTube, which is how I saw it. (Apple TV+ also has it.)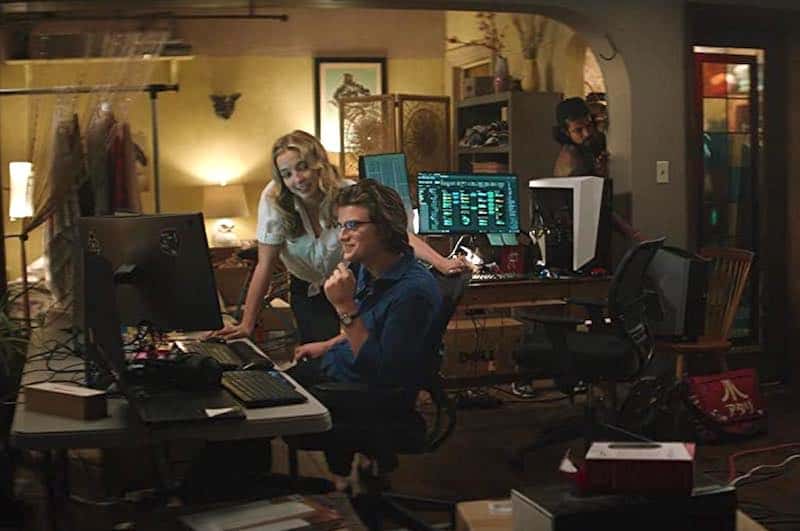 Free Guy is mostly set inside a video game. The plot in the real world outside the game involves Millie/Molotovgirl (Jodie Comer) and Keys (Joe Keery), two coders who created a game. Their evil boss Antwan (Taika Waititi) stole their code and used it to create a new game. Millie is suing Antwan, but has to prove he stole the code.
The only way to do that is from inside the game.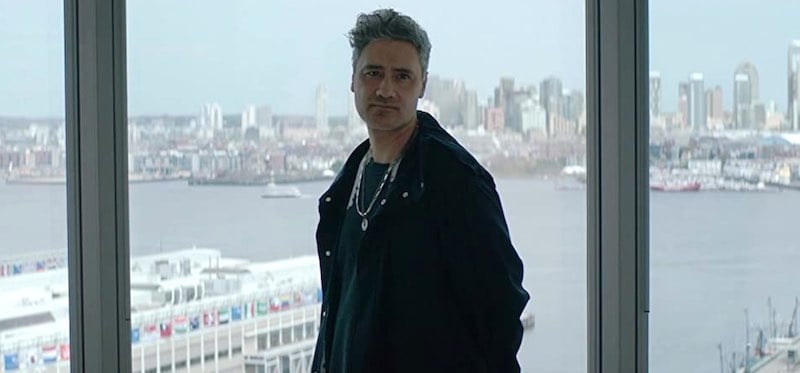 Keys and their friend Mouser (Utkarsh Ambudkar) work for Antwan. Keys is secretly helping Millie find proof of their original code inside the game while pretending to follow Antwan's orders.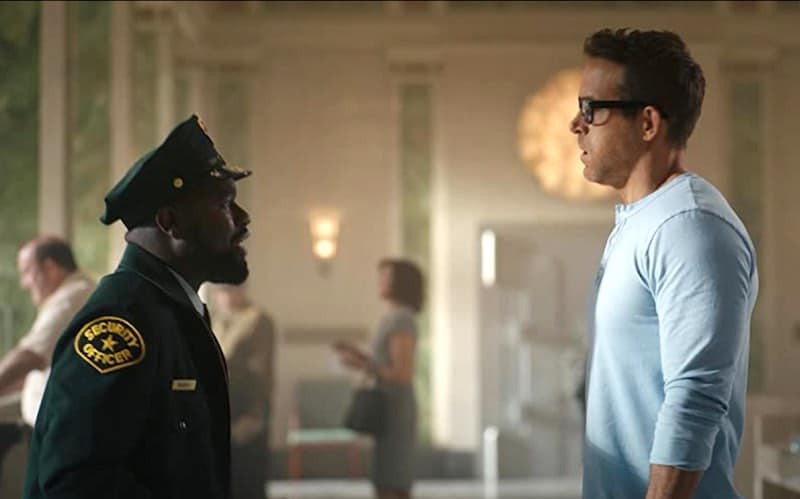 The game, as it exists under Antwan, involves a city full of background (NPC or non-player characters) characters. Two of them are Buddy (Lil Rel Howery) and Guy (Ryan Reynolds) who work in a bank that gets robbed every day. The game is full of violence and murder and mayhem from the active users who join the game to shoot everything in sight.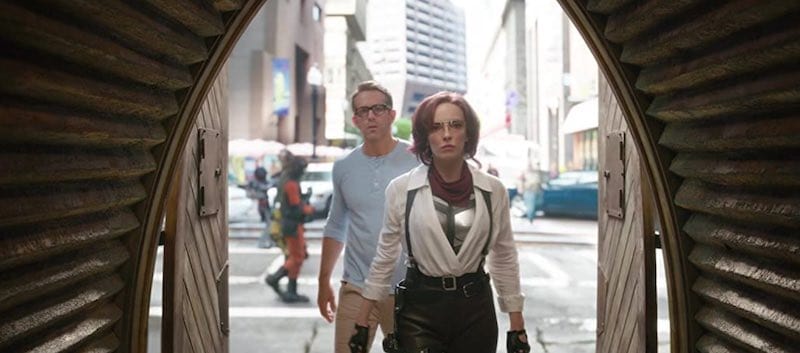 One day Guy spots Molotovgirl walking around the city and falls in love with her. This wakes him up and makes him alive, as alive as an AI can be. He starts learning, growing, and helping Millie/Molotovgirl find the code she needs to prove her case.
Everything changed when Blue Shirt Guy started acting independently. The game became more peaceful like the game that Millie and Keys originally made. Guy kept growing and becoming more powerful.
There were call outs and jokes, Easter eggs, great stunts, plenty of flashing lights and color. There was a story about love expanding your life and a story about justice. There was also a message about how people respond to violent games vs. peaceful games. It was all great fun and the nearly two hours it lasted went by way too fast.
The trailer has been everywhere, but in case you missed it, take a look.
Have you seen this one yet? What did you think of it?