Ghosting: The Spirit of Christmas comes from Freeform. It's a cute Christmas story with a twist and features a spirited Aisha Dee.
In Ghosting: The Spirit of Christmas two romances happen at once. One is a real life romance and one is, well, ghostly.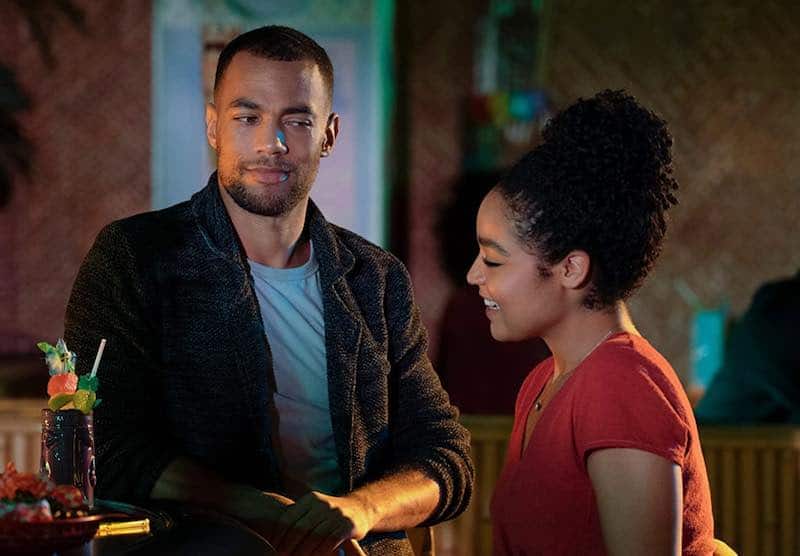 Jess (Aisha Dee) and Ben (Kendrick Sampson) meet for a first date. It' a perfect date and they really hit it off. Jess makes the mistake of reading a text from Ben on her way home and is killed in a car wreck. Put your phone down while driving, children.
But Jess's ghost hangs around. She can be seen by her BFF Kara (Kimiko Glenn). Kara is a woo-woo kind of gal who makes her living developing special teas to work with a person's energy. After talking over the situation about Jess not being able to die and leave the earthy plane like she is supposed to, Kara takes her to see Chrissy (Missi Pyle), another woo-woo kind of gal.
Chrissy has advice for the ghost only Kara can see. But wait. There's more.
Kara and Jess run into Ben. And guess what? Ben can see Jess too!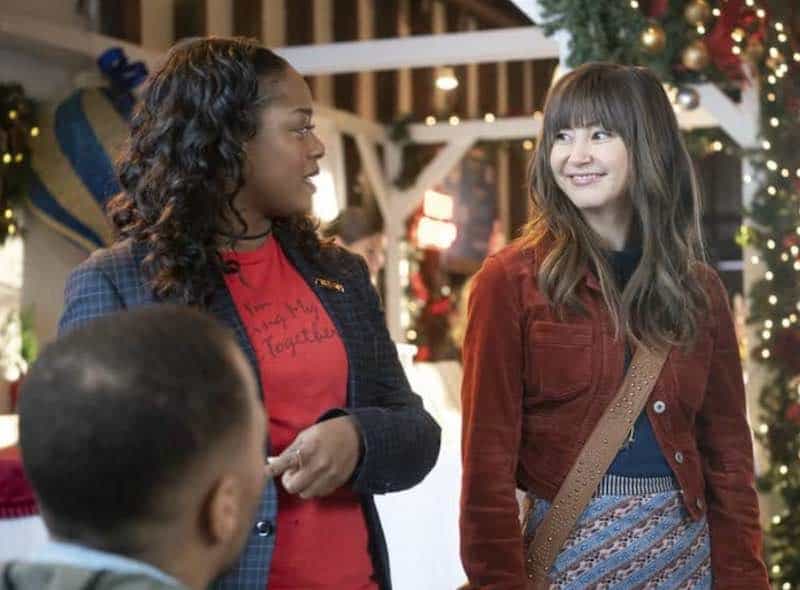 Ben's sister Mae (Jazz Raycole) can't see the ghost, but she can see Kara. There are sparks between them and a real life romance is in the offing.
As Ben and Jess try to deal with their impossible relationship, Jess magically becomes corporeal long enough for them to have sex. (Just go with – it's a Christmas movie, after all.)
Mae and Kara inch toward their relationship. Tea is involved. The major questions are 1) can Jess move on to where dead people really belong so Ben can move on with his life, and 2) will Kara and Mae become a couple. Both those questions are resolved in the end, but perhaps not like you expect.
This movie is silly and impossible, but it's also charming and funny and appealing. Aisha Dee is ridiculously lovable as Jess. It was directed by Theresa Bennett.
The film released in 2019, so you may have seen it already. If not, you can find it on freeform.com.
This isn't a normal trailer. It's a sneak peek. So take a peek.