Girlfriends, this Girlfriends, is a British comedy series streaming on Acorn TV with Miranda Richardson, Phyllis Logan, and Zoë Wanamaker in the lead roles.
Girlfriends tells the story of three women "of a certain age" as they struggle to deal with life. I thought for women who should have life figured out already, these three were hit with too many crises and blows. There were many mixed plot lines with the three of them that included coping with parents, coping with children and grandchildren, coping with death, coping with job loss, coping with lack of money, and coping with being divorced or dumped.
It was a lot. It was frequently chaos as all three women tried to bring their own problems to the front of the queue of what needed to be dealt with right that minute. It was funny and ridiculous in that British way of making comedy.
Having mature women and their friendship at the center of a series was a welcome change.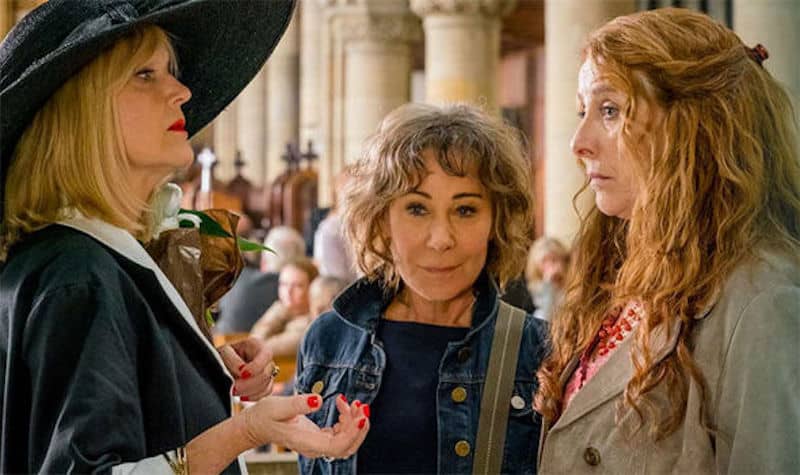 Miranda Richardson, Phyllis Logan, and Zoë Wanamaker are such pros, watching them do anything is a pleasure. Watching them do comedy underpinned with their skills at nuanced drama is a triple pleasure.
Linda (Phyllis Logan) is married to Micky (Steve Evets). They are on a cruise when he falls overboard.
Sue (Miranda Richardson) works at a bridal magazine. She co-created the magazine with John (Anthony Head). He's married, but shares a flat with Sue. They have a grown son, Andrew (Philip Cumbus). Yes, they've been having a secret affair that long. John basically fires Sue without warning and kicks her out of the flat.
Gail (Zoë Wanamaker) is divorcing Dave (Adrian Rawlins) because they fight all the time over Gail's son, ailing mother, and grandson. She doesn't want to divorce him, but there you are.
Those facts set up the plot, which carries on with mayhem, surprises, and complicated turns for 6 episodes. The surprises are the best!
The series was written Kay Mellor who also directed 3 of the episodes.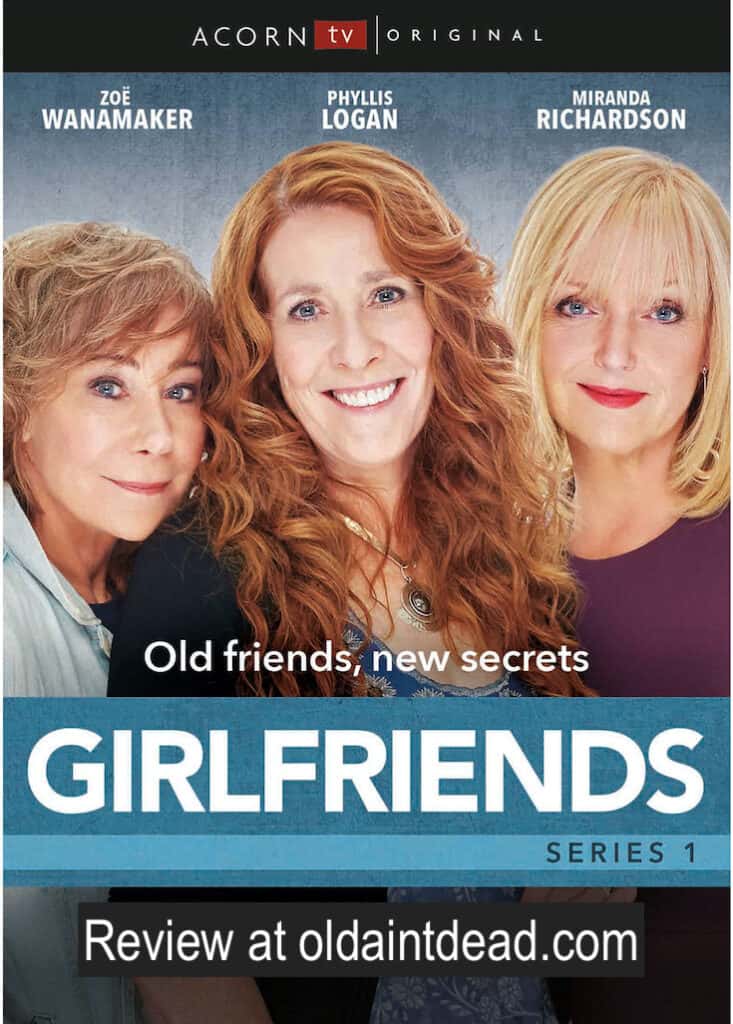 Have a look at the trailer.
Looking for something with women over 40 in the leading roles? Here 'tis.