High Fidelity stars Zoë Kravitz in a remake of the original Nick Hornby movie. The 2000 original starred John Cusack. Not only did the lead character get a gender swap in the new version, but the story went from film length to a roomier 10 episode series on Hulu.
High Fidelity retains the original plotline. A group of friends capable of instantly creating a 'top 5' list about anything work together in a Brooklyn record shop. Rob (Zoë Kravitz), the shop owner, is dealing with her top 5 list of memorable heartbreaks. She decides to revisit each one to find out what went wrong. She talks to the camera about this, breaking the 4th wall constantly.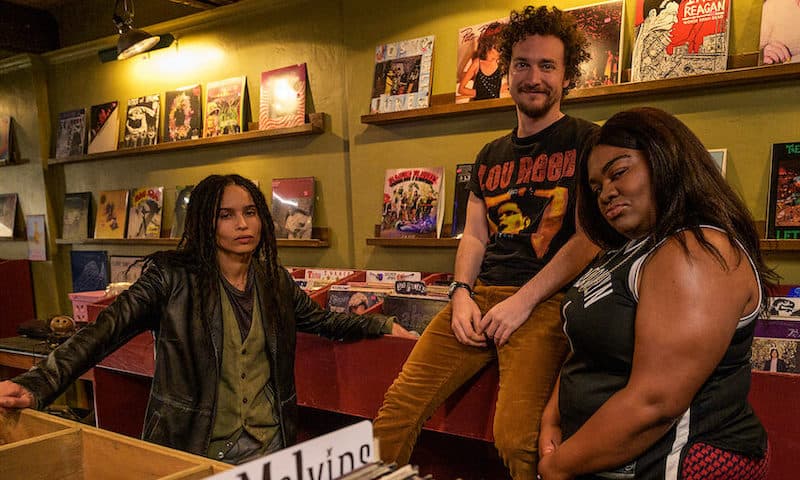 Working with Rob are Cherise (Da'Vine Joy Randolph) and Simon (David H. Holmes). Cherise keeps saying she is a musician herself, but we don't see it until the very end. Simon at one time dated Rob – which in typically humorous fashion made him realize he was gay. This threesome is most animated when arguing with each other about their encyclopedic knowledge of music and pop culture.
Rob goes all the way back to 7th grade for her first broken heart. She dated a woman (Ivanna Sakhno) who broke her heart. But her number one broken heart came from Mac (Kingsley Ben-Adir).
Rob and Mac were very happy and in love. They got engaged. And then they broke up. He moved to England for a year.
In Mac's absence, Rob tried dating a sweet guy named Clyde (Jake Lacy) who was perfect for her. So of course she didn't want him. She dated a 19 year old rock star Liam (Thomas Doherty). She checked on past heartbreakers. Mostly, she stewed about Mac.
Some excellent things happened amidst all this relationship angst. Parker Posey guest starred in an episode where we learn that Rob can be an asshole in her personal life, but when it comes to music she has principles. Simon gets an episode of his own for his top 5 heartbreaks. Most of them involve the same guy (Christian Coulson) crushing Simon repeatedly. Rob's brother Cam (Rainbow Sun Francks) has his own story arc to add.
There was humor and outstanding music (Quest Love ran the music department). There was too much drinking and not enough growing up. There was Zoë Kravitz, who was outstanding in every way. She carried the series capably and with terrific nuance.
Although the series ended in such a way that the story could go on, Hulu chose not to renew. I'm not sure why, since the series is quite good and has enjoyed excellent reviews.
Only one episode was directed by a woman, Natasha Lyonne, which is not enough. The series was created by Sarah Kucserka and Veronica West.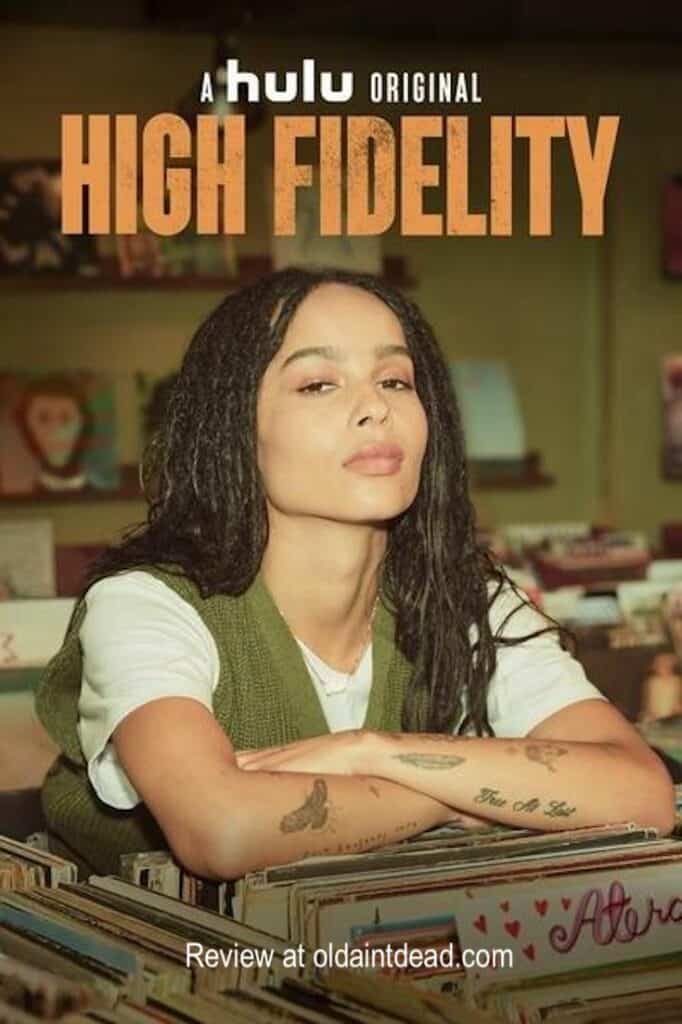 Have you seen High Fidelity? What did you think of it?