Love, Guaranteed was a pleasant surprise. Romcoms can take an interesting approach with a mostly trope free story now and then.
Love, Guaranteed stars Damon Wayans Jr. as Nick, a guy who wants to sue an online dating company for failing to find him anyone to love after 1000 dates. He goes to the very broke lawyer Susan (Rachael Leigh Cook) for help.
Susan can't believe he went on 1000 dates and thinks he's an opportunist out to make a buck. She doesn't want the case.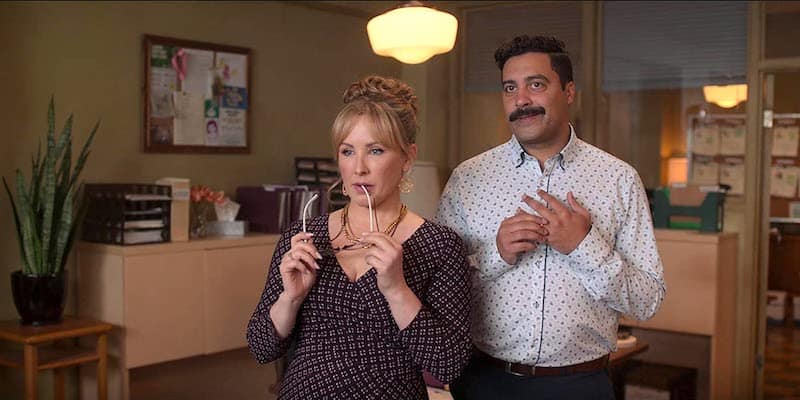 Susan's employees Denise (Lisa Durupt) and Roberto (Sean Amsing) convince her the rent must be paid, they must be paid, and times are desperate.
She takes the case.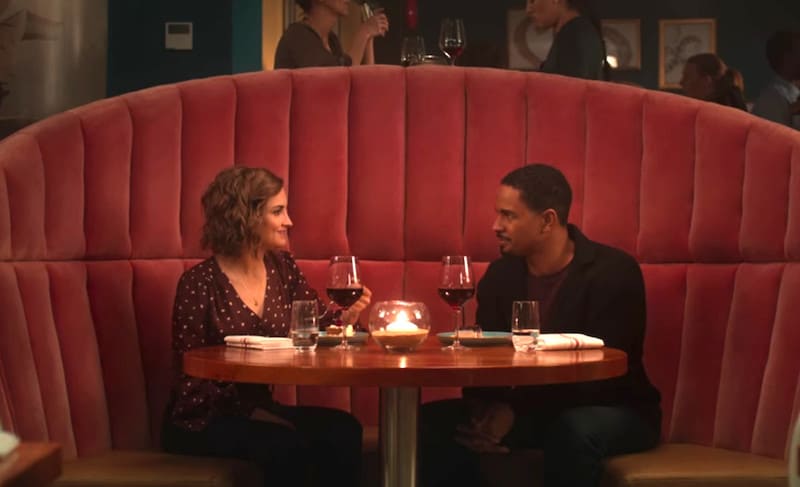 By the time Susan and Nick have worked through the details of the lawsuit, they are in love. Falling in love is never straightforward in a romcom, so they must stay away from each other if the case is to be won. And, of course, Susan really wants to win because Nick plans to donate the winnings for a children's wing on the hospital. These two have warm and convincing chemistry and I wanted them to fall in love.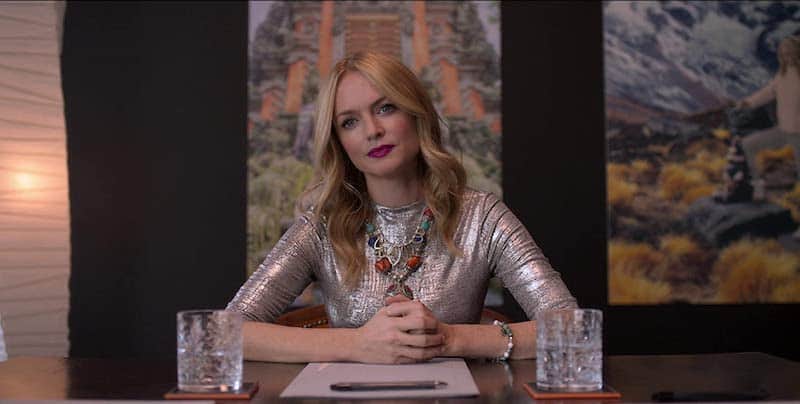 Heather Graham plays Tamara Taylor, the head of the online dating company. She is wildly luminous and larger than life in the role. She dominates every scene. She's magnificent.
I shouldn't forget the other actors. Everyone does an excellent job. Some of the small parts really shine. Alvin Sanders, Lauren McGibbon, Caitlin Howden, and Kandyse McClure deserve a nod.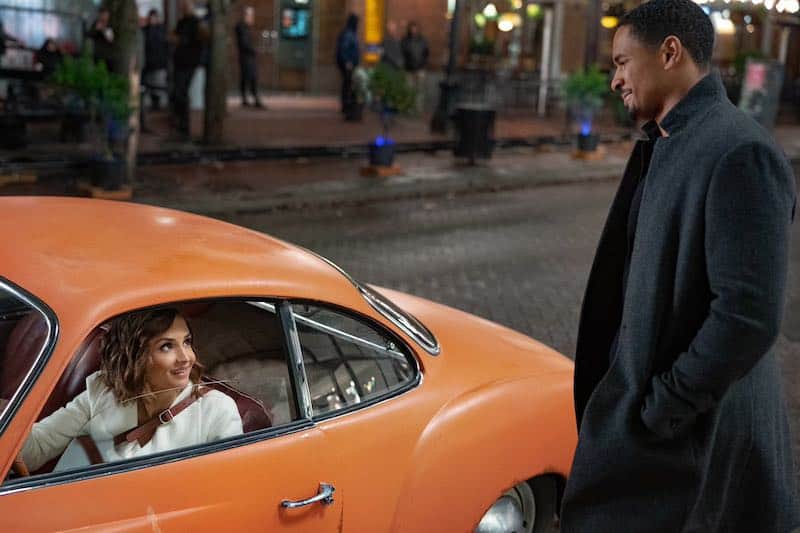 An ancient orange rattle trap Karmann Ghia is the final character in the story. It exemplifies what happens to an idealistic lawyer who works pro bono because she has such a big heart. Her car is falling apart. Like Dex's old Mustang in Stumptown, this car has an 80s cassette stuck in the tape deck. It only plays a Tiffany song.
You know what the outcome of Love, Guaranteed will be. Don't expect it to be anything more than a corny romcom. An enjoyable romcom, but a romcom.
Watch this comedy on Netflix.
Do you enjoy a romcom? Have you seen this one?