Hot Pursuit stars Reese Witherspoon and Sofía Vergara in a ridiculous and funny tale about cops and federal witnesses and crooked cops and crooked witness and untrustworthy cops and untrustworthy witnesses.
I cannot explain why, I don't really have a good reason, but I've never watched even one episode of Modern Family. I knew Sofía Vergara was gorgeous and played up her accent. Full stop. I had no idea if she could act or had talent. She can and she does.
Reese Witherspoon, on the other hand, won an Oscar and I've seen quite a few of her movies. But I had no idea she could do physical comedy like this.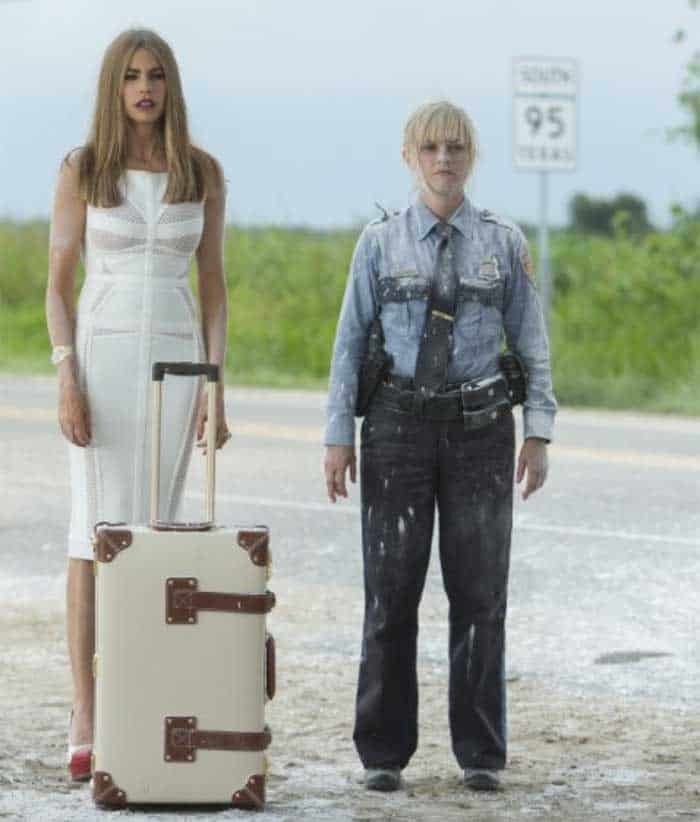 Hot Pursuit has a plot. The characters grow and develop over the course of the story. It doesn't matter. What really matters is how absolutely hilarious these two are together. I don't know when I've laughed so much at anything. Low, base, physical humor. I apologize for it not being PBS. It's dumb and it's funny.
Anne Fletcher directed the film, which was produced by Reese Witherspoon's production company. It's the first movie in which Sofía Vergara has had a starring role. I'm giving the film many points for putting a brown-skinned, Spanish-spouting Columbian at the top of the cast. Many points.
Now, if you go read the oh-so-serious reviews by the very male critics who panned this movie, you will come away believing it is not worth your time. Don't believe everything you read, except this: it's good for some laughs. Do you need that? Then watch. Full stop.