I'll See You in My Dreams is a beautiful, tender story about age, friendship, love, life and heartbreak. A magnificent Blythe Danner leads the cast and appears in every scene.
This movie is not what you expect a movie about old people to be. It's full of insight and humor and reality.
Danner plays Carol. She's lived alone for the last 20 years and is very content with her quiet, peaceful life. She plays some golf. She gardens. She plays bridge with her pals (June Squibb, Rhea Perlman, Mary Kay Place). Her dog Hazel sleeps on her bed and keeps her company around the house.
Into this calm existence come a number of plot twists. Her dog is very old and she has to put him down. An elusive black rat invades her pristine home. She forms a friendship with the pool guy Lloyd (Martin Starr). Carol and Lloyd have long talks about deep philosophical questions. And poetry. He discovers she once sang in a band and takes her out for a night of karaoke.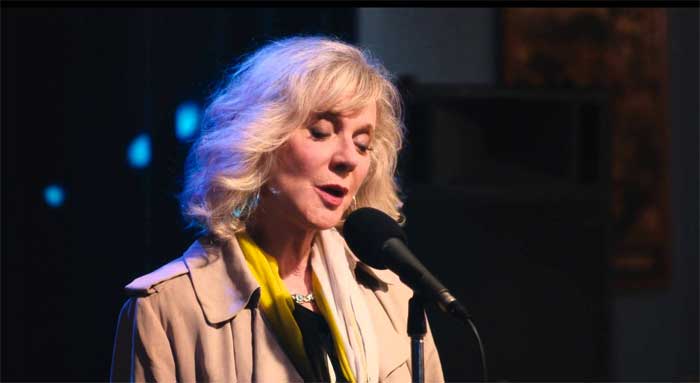 Why didn't I know Blythe Danner could sing? She performs a rendition of "Cry Me a River" that makes me wish she'd sung in every one of her kazillion past movies.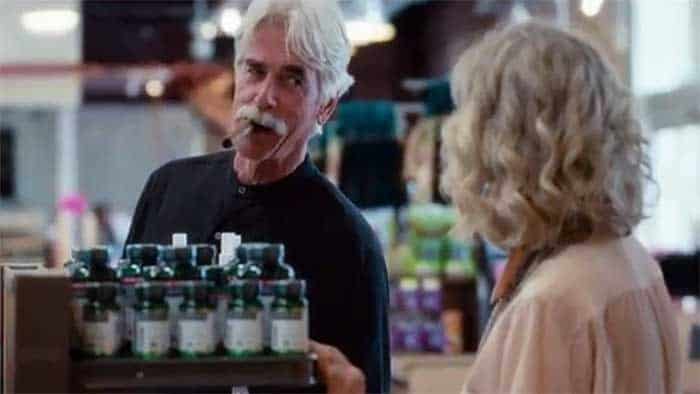 She meets a guy named Bill (Sam Elliott). The chemistry between them is wonderful, from the moment they meet. Bill has a boat, they go out fishing and have lunch on the water. They have a second date. He's open about how much he likes her. She likes him, too, but she's more cautious. I don't blame her for her caution. She's happy alone, why complicate things? He, on the other hand, doesn't like being alone.
There's lots of kissing and they end up in bed. Are you aware there are several studies that prove sex is better when you're over 50? Well, there are.
Suddenly Carol's got this uncatchable rat, a young new friend in the song-writing pool guy, and a handsome and charming man who is clearly smitten by her. She's grieving for her dog, she and her girlfriends get stoned on medical marijuana, and her daughter (Malin Akerman) arrives for a visit. Something is bound to crack wide open and it does.
There's a kind of quiet calm to this movie. Even when big events are happening, there's a deliberation to things. This feels perfectly in keeping with the age of the majority of the characters. I found I'll See You in My Dreams both heartwarming and heartbreaking. The truly exquisite performance from Blythe Danner was a treat.
2015's I'll See You in My Dreams was written by Marc Basch and Brett Haley. Brett Haley directed. The film is available on Amazon Video, iTunes, YouTube and a couple of other services.
Watch the trailer for I'll See You in My Dreams