Katla, a series from Iceland, creates a world of cold and volcanic ash. The most remarkable aspect of the series is the atmosphere and environment built around a melting glacier and an active volcano. The series is on Netflix.
Katla is much like Glitch or Bloom. It creates a sci-fi (or perhaps fantasy) world in which things happen but there's never an explanation for why. A few theories are floated, but nothing definitive explains events. They just are.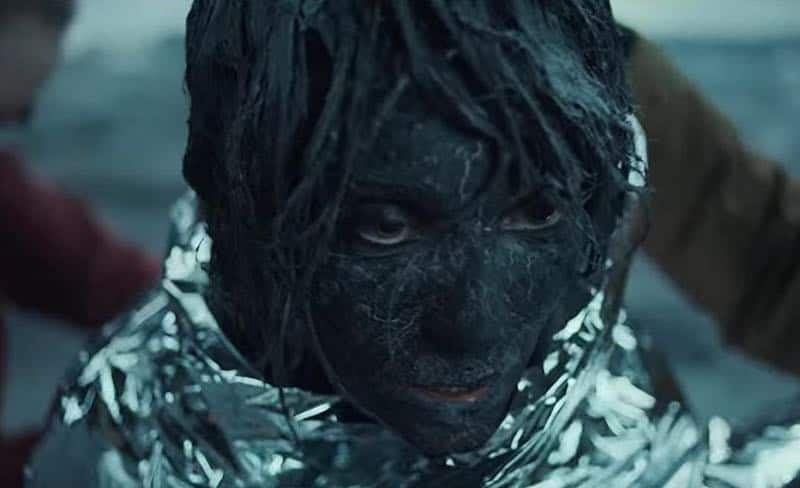 What just is? People who should be dead or who already exist come walking off the glacier covered in a thick coating of sticky ash. When they are cleaned up and recognized no one can understand what's happening.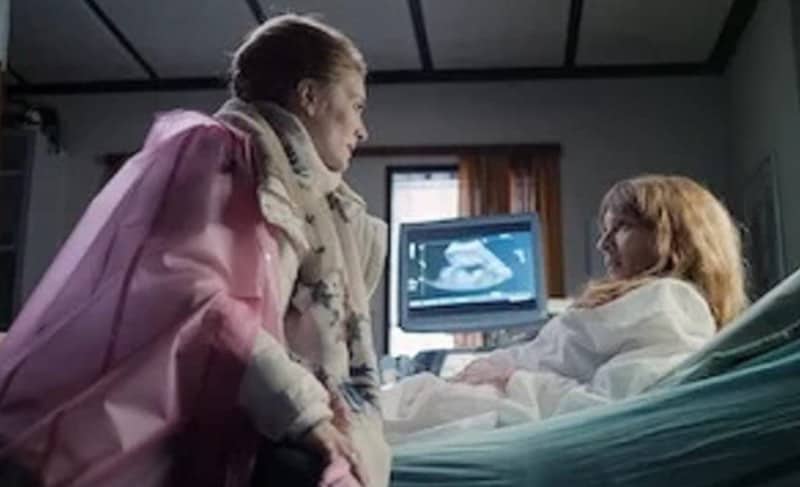 Gunhild (Aliette Opheim) walks off the glacier as a 20 year old. The same woman, now 40, lives in Sweden with her son Björn (Valter Skarsgård). The older Gunhild travels to Vik to see what's happening. At age 20, she lived in here, worked in the hotel, and had a relationship with Þór (Ingvar Sigurdsson). Several other characters are surprised by the appearance of versions of themselves.
Perhaps more than logic, appearances could be because of loss, longing, and grief.
Katla is near a small town called Vik. No one is left in the smoke and ash covered town but a few scientists working near the volcano, a stubborn dairy farmer and his wife, the keeper of a small hotel, and a few emergency personnel like rescue and police. Everyone else abandoned the site.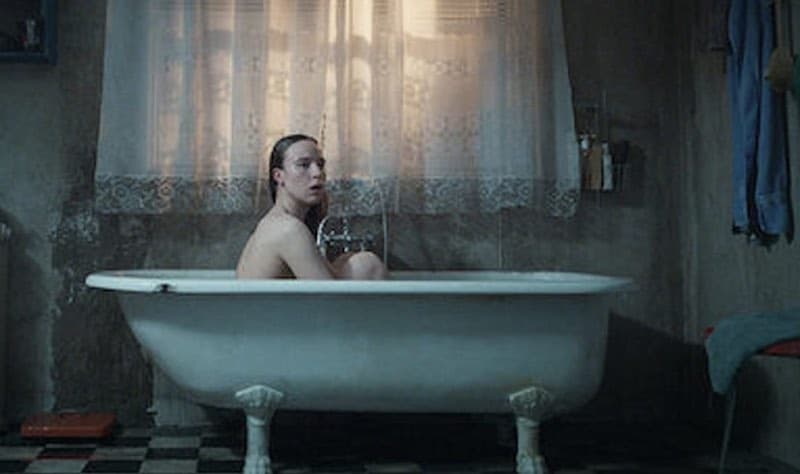 The next appearance is Ása (Íris Tanja Flygenring), who died a year earlier. Ása's sister Gríma (Guðrún Ýr Eyfjörð) is married to the dairy farmer and a member of the rescue squad. Ása's disappearance a year ago changed her. She's grieved to the point of depression and the near ruin of her marriage. Her father Þór is a mechanical genius who keeps everything in the area working right. He's the Þór who knew Gunhild.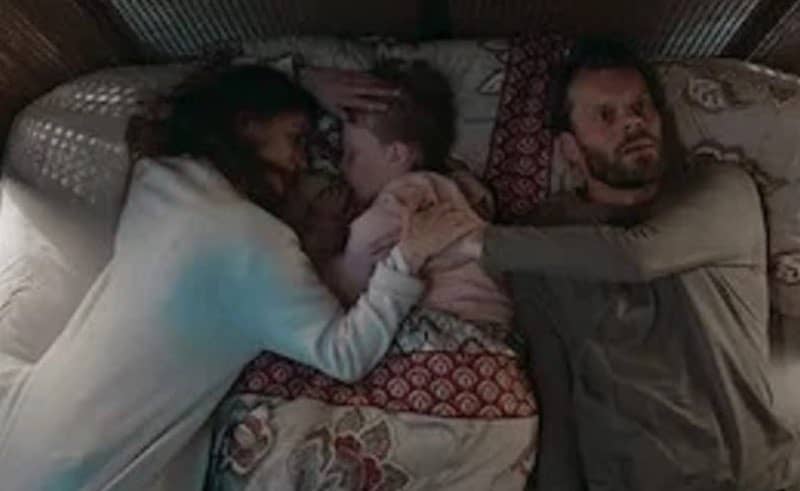 Eight year old Mikael (Hlynur Harðarson), whose father is the geologist Darri (Björn Thors) appears. He died 3 years ago and is still the age he was at death.
In other words, there's not much logic to who appears – someone who died, or another version of an existing person. Perhaps more than logic, appearances could be because of loss, longing, and grief. Or maybe it's due to ancient Islandic folklore about hidden people. Explaining the mystery isn't an important part of the plot.
There's soot and smoke and black ash everywhere. The air is unfit to breathe. Tap water is the color of ash. Clothing, faces, hands, and everything else is coated with grime. The specific look of the place created as much response in me as the slow moving plot. Strong characters helped maintain interest. A twist at the end of each episode added a bit of a bump to the emotional draw.
I don't know if this series will get a second season. The final image of the glacier indicates there is plenty more story ready if Netflix says, "Go."
Check out the trailer.
Are you interested in this series?