Limetown popped up on Facebook Watch. It stars Jessica Biel as a journalist investigating a 15 year old mystery that she has a personal connection with.
The series has 10 half hour episodes. I've only seen four so far. New episodes appear on Wednesdays. The first four hooked me thoroughly and forever, so I will be back on each Wednesday until it's finished.
Limetown was created by Zack Akers and Skip Bronkie based on their very popular audio podcast of the same name. The premise is about a town full of about 300 scientists that was set up in Tennessee. They were doing experimental scientific work about mind to mind communication.
One day a 911 call came about help being needed in Limetown. When help finally entered, the town was empty. Not one soul was left to be found.
Journalist Lia Haddock (Jessica Biel) had a connection to Limetown. As a child (young Lia was played beautifully by Vera Frederickson), she'd lived with her parents and her uncle Emile Haddock (Stanley Tucci). Emile was one of the scientists at Limetown.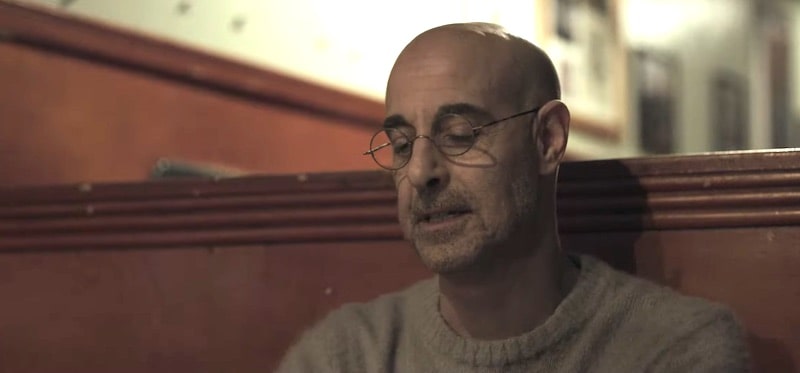 Lia had unhappy memories of her parents fighting, but a warm recollection of her uncle Emile, who seemed to be the one who loved her most.
In the 15 years since the disappearance, no trace of anyone has been found. Lia is writing an article about it for American Public Radio. Her boss Gina (Sherri Saum) is fed up with the time Lia's spent on the story without uncovering anything new.
Gina assigns Mark Green (Omar Elba) to partner with Lia on the story and gives them a deadline. Produce or else.
With the deadline looming, Lia suddenly hears from the first survivor of Limetown that has ever appeared. She's Winona (Kelly Jenrette). What she says is cryptic and odd. She doesn't remember much and reads the information she is allowed to say from a notebook. Winona gives Lia a clue to another survivor.
Using that clue, Lia hunts down a former veterinarian turned reverend named Warren Chambers (John Beasley) who lives in Wyoming. He worked with pigs while at Limetown. From Dr. Chambers, she learns more about what was happening there and who was in change.
The pacing of the first 4 episodes is slow. There are lots of mysterious pauses while Lia waits to learn something about the survivors. The clues and information are not straight-forward or easy to interpret.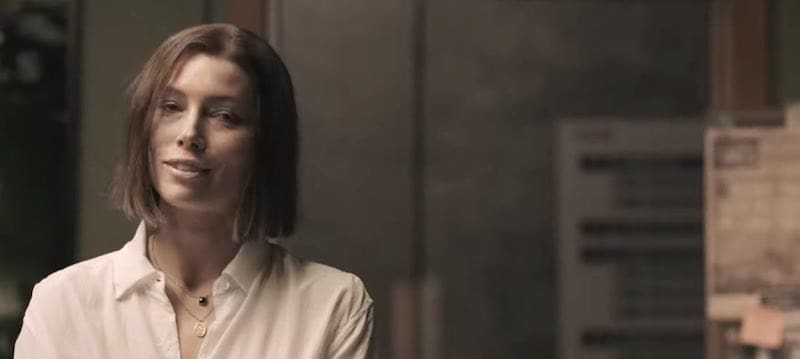 We see into Lia's personal life a tiny bit. She's a lesbian, involved with a woman listed only as "Lia's girlfriend" (Kandyse McClure) in the IMDB credits. Lia masturbates to the sound of heavy breathing, a peculiar fact that had better have some meaning made relevant in the coming episodes. She won't answer phone calls from her mother.
The cast is excellent, the mystery is compelling and fraught with danger. Every episode I've seen so far was directed by Rebecca Thomas.
Limetown is only available on Facebook Watch. New episodes appear on Wednesdays at noon Pacific time. So far, they've posted two episodes each week.
Have a look at the trailer.
If you watch this web series, I'd love to hear what you think about it, especially as more episodes become available.