Mind Games is a 2001 film from the UK starring Fiona Shaw as a criminal profiler. It is currently streaming on AcornTV. It's a fun blast from the past and one of the few films I've seen with Fiona Shaw as the starring character.
Shaw plays Frances O'Neil. Once a nun, she's now building a reputation as a brilliant profiler. She's called in on a case that looks like the work of a serial killer.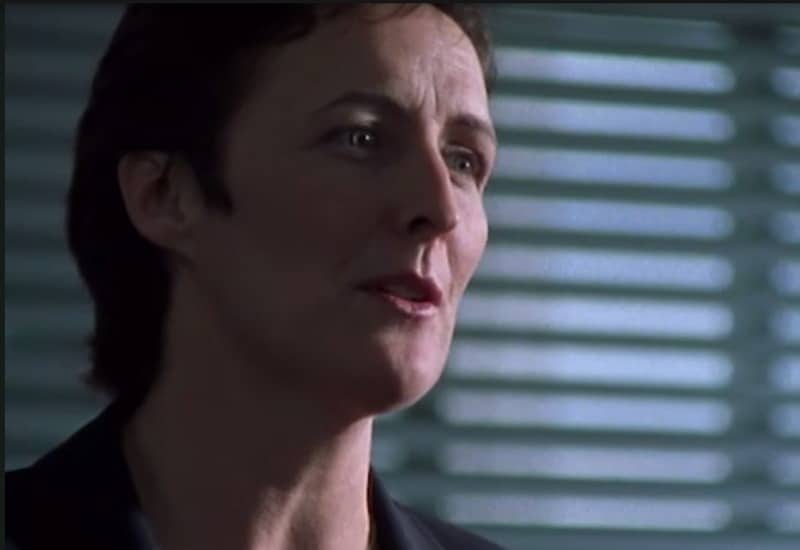 DCI Chris Medwynter (Finbar Lynch) is in charge of the case. He doesn't have much respect for Frances O'Neil. Neither do the other officers working the case who call her names like the flying nun and nun on the run. However, DC Rebecca Longton (Lisa Palfrey) asks O'Neil if she can work with her.
Soon enough, O'Neil proves her worth and her talent for the job. Her ideas are proven right several times, but not in time to save her from a dangerous situation before the killer is caught.
One of the interesting things about a 17 year old movie is where the science was back then. The pathologist Dr. Ward (Sara Kestelman) has some ideas about what can be done with DNA that are pretty funny in retrospect. But Dr. Ward is one of the few characters in the film who knows Frances O'Neil personally and knows how brilliant she it.
Another interesting thing about a 17 year old movie is seeing the actors as they were. One of the characters is played by a very youthful looking Chiwetel Ejiofor, who has gone on to eclipse everyone else in the cast since then. Anyone who is a current fan of Killing Eve knows how perfect Fiona Shaw is at what she does. She was perfect in Mind Games as well.
Lynda La Plante, creator of Prime Suspect, is the creator of Mind Games. If you're familiar with her more well known Prime Suspect, you know La Plante writes some powerful feminist stories and puts down sexist nonsense in her work. Mind Games fits that category.
This isn't the best movie of all time, but it's always fun to watch the Brits do their thing. If you have Acorn.tv, give it a look and let me know what you thought of it.