Winter, an Australian series from 2015, consists of a telemovie The Killing Field and a 6 episode season called season 2. Rebecca Gibney stars at DCI Eve Winter, a Sydney cop who has a way with getting suspects to talk to her.
Eve Winter is a closely guarded character who went to a desk job because the horrors of the job of homicide detective were getting to her. Her former partner (and former lover) Lachlan McKenzie (Peter O'Brien) convinces her to get out from behind the desk and help him with a serial killer case.
Once that case is solved, Eve Winter takes a job back in the field, heading up an investigation that begins with a young mother pushed off a cliff and ends with all sorts of tendrils growing out of it. This case is the 6 episode second season. By the time the investigation is finished there have been cold cases, drug cases, sex trade cases, corrupt cops, and sexual assaults to chase down.
One of the tendrils in the case involves young Indiana Hope (Sara West) who has promised to testify in a federal drug case for Agent Jake Harris (Matt Nable). Indiana changes her mind several times about whether or not to testify. She runs off and has to be chased down. People get killed in every episode over this case, and Indiana is on the kill list. As the bodies mount up, it's harder and harder to protect her.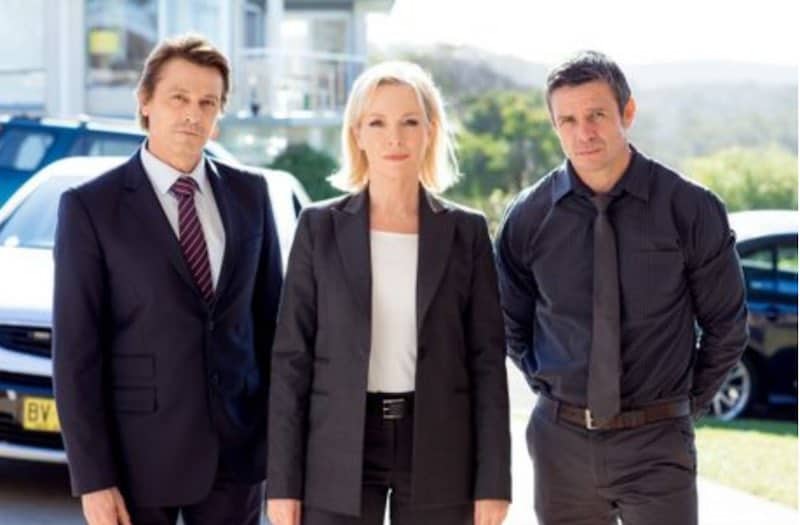 Det. Winter and Det. Harris are adversaries at first. Local cops and feds in jurisdictional push and pull arguments. By the end of the series, they are much closer.
I rather liked the character of Det. Alesia Taylor (Antonia Prebble). She regarded Eve Winter as her mentor and studied her every move as an educational experience. She was fresh-faced and eager. While not fully developed, she was a promising character. Alesia's partner was Det. Milo Lee (Akos Armont). A third important police officer on the case was Steve Wheeler (Richard Healy).
By the time the web of interlocking crimes was solved, Eve had a whole task force under her command. She was a cool and calm boss, although she might fall apart in private. Her most important trait was that she could get witnesses to trust her and talk to her. She was brilliant as an interrogator.
As police procedurals go, these cases were well written. Winter was created by Michaeley O'Brien and Sarah Smith. There weren't a lot of false clues to throw the viewers off. It was one lead after another of tireless sleuthing until everything fit together and pointed to the killer(s).
Winter has a big cast of suspects and cops and witnesses. Between the movie-length opener and the 6 episode series that followed, many actors appeared in Winter. The performances were uniformly good. Rebecca Gibney is a standout in everything she does.
Check out Rebecca Gibney in the series Wanted.
Whenever I see an Australian series, I'm preoccupied gawking at the scenery. The filming in the area south of Sydney called Rocky Point was particularly beautiful. The Sydney streets and locations used gave a varied look at a major city.
You can see Winter on Acorn TV or through Amazon video. I think mystery fans will enjoy it.