Off the Menu is a romantic comedy about finding love and New Mexico green chile. I couldn't resist the New Mexico location. It's currently streaming on Prime Video.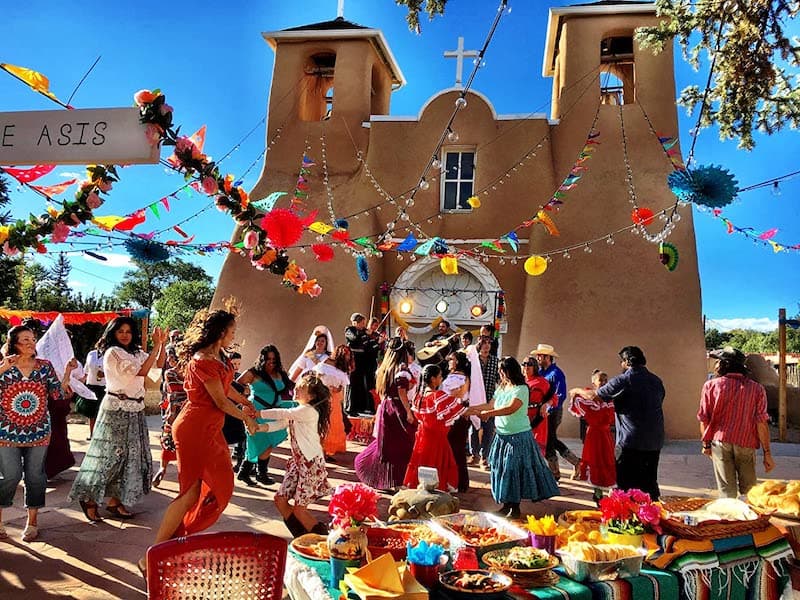 Off the Menu is a mashup of New Mexico scenes with every possible touristy sight, no matter where it actually is, thrown in. It will drive New Mexicans a bit nuts, but it's beautiful.
What Off the Menu does really well – wonderfully, beautifully well – is capture the love of green chile and the food that comes from it. The romcom part of the story is standard fare, but the food is mouth watering.
It's a pleasant story, a nice way to spend an afternoon. The acting was well done.
Joel (Santino Fontana) is the heir to a fast food chain selling tacos. Business is bad, so his sister/boss Stacey (Kristen Dalton) sends him to New Mexico looking for new food ideas.
Joel stumbles on Javiera's Kitchen in a tiny picture postcard town. Javiera (Dania Ramirez) creates the beautiful food. She has a daughter Sophia (Makenzie Moss), and her mother lives there. The mother (Maria Conchita Alonso) was the only face I recognized among all the actors.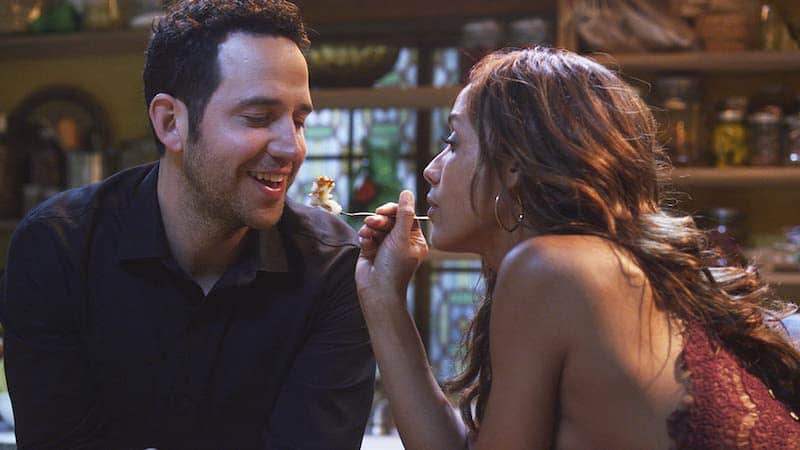 Joel doesn't reveal that he's there to steal food ideas from Javiera. Naturally they fall in love before the menu-stealing aspect of his personality comes out. Will they work it out? Gosh, what do you think?
I shouldn't make light of Off the Menu. It is a tried and true genre film with the extra attractions of green chile and New Mexico's finest scenery.
The film has a Facebook page with many clips from the film, behind the scenes info, and interviews with director Jay Silverman.
Take a look at the trailer.
What do you think? Will you give this film a chance to make you hungry and happy? Dang, I can't wait to eat.