Photograph comes from India. It's about a shy photographer who photographs tourists in Mumbai. He photographs a young woman who agrees to pretend to be his fiancée to his grandmother.
Nawazuddin Siddiqui plays Rafi, the photographer. He has a memorized speech he uses for every sale and is tongue-tied when normal conversation is required.
One day Miloni (Sanya Malhotra) happens in front of his camera. He snaps a photo but she runs off before she pays. He sees her face on a poster advertising a school and learns who she is. He follows her.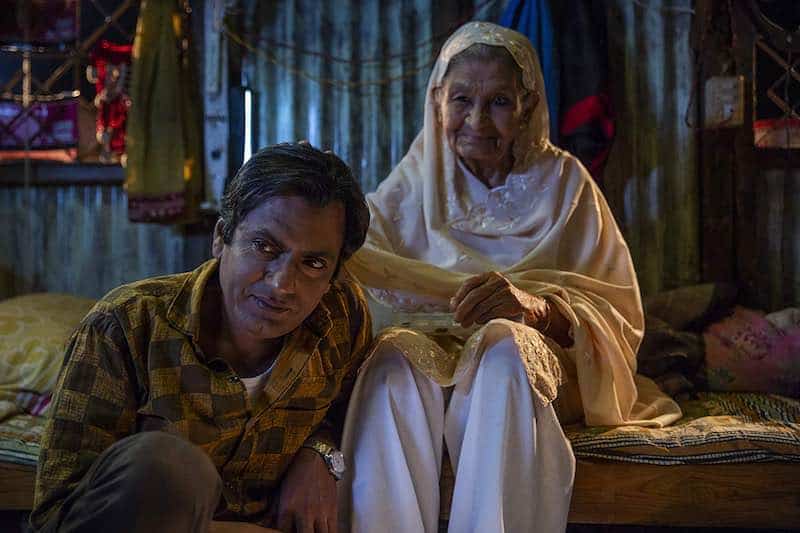 While this is happening, his grandmother (Farrukh Jaffar) comes to visit. She thinks it's time he settled down with a wife. He has absolutely no prospects for a wife. But he keeps thinking about Miloni.
He finally gets up the nerve to talk to Miloni. She's almost as shy as he is. Crazily enough, she agrees to pretend to be his fiancée in front of his grandmother. They begin seeing each other in the grandmother's company.
Rafi and Miloni are completely unlike. He lives in a single room with 5 other men. She has money, servants. She's going to school to be a CPA. Everything they tell Rafi's grandmother is a lie.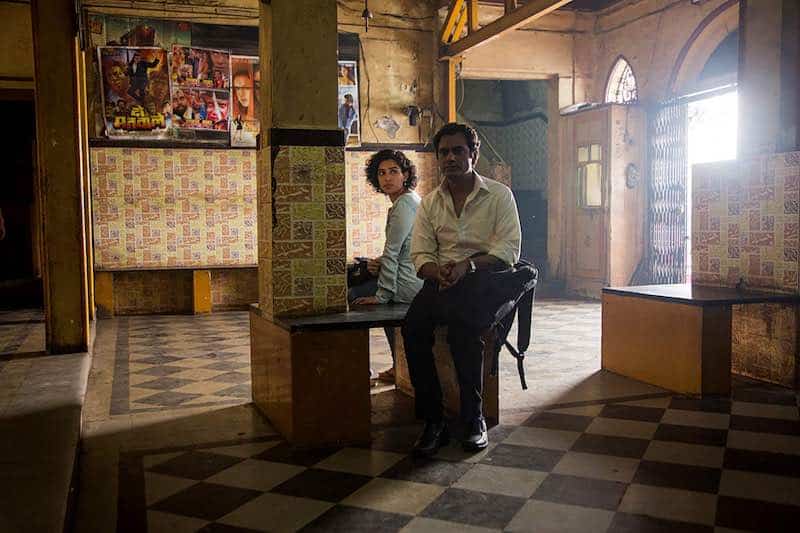 They see each other so much, they begin seeing each other without the grandmother around. They are horribly shy. They don't touch. They don't look each other in the eyes. They barely speak. Yet, somehow, they connect.
The film is slow. It's quiet. Not much happens. The framing of some of the shots was unusual and there were many, many shots of bare feet. The ending is ambiguous. But it ended with a feeling of hope.
Photograph is not a must see film that I recommend with enthusiasm. But it is a beautiful look into the quiet lives of two people who accidentally find each other.
Ritesh Batra wrote and directed the film. He's well known for another film set in Mumbai, The Lunchbox. However, American audiences are probably more familiar with his Our Souls at Night.
The film is streaming on Prime Video. It's mostly in Hindi with a mix of other languages thrown in.