Pieces of Her is a female-oriented thriller about family, survival, and what we do for love. It's pulse-racing, engaging, mysterious, and ultimately satisfying. The 8 part series was created by Charlotte Stoudt based on a novel by Karin Slaughter. Every episode was directed by Minkie Spiro. There are a few spoilers ahead about the early part of the story.
Pieces of Her is set in the US, but was filmed in Australia. Many Australian actors make an appearance in the very large cast.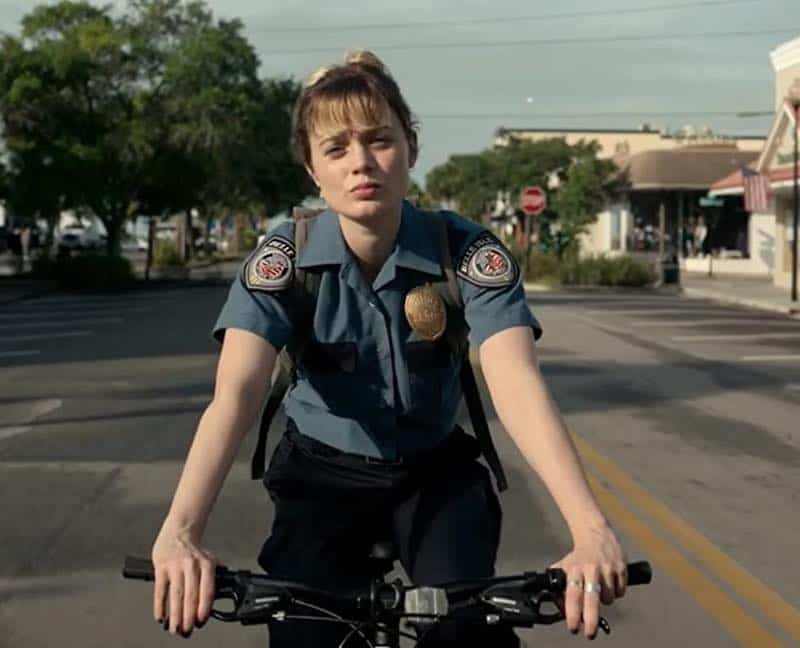 The story begins in the bucolic quiet of Belle Isle. Laura Oliver (Toni Collette) and her daughter Andy (Bella Heathcote) are having lunch in a cafe when a shooter jumps up and shoots two woman chatting with Laura and Andy.
Andy, who is a 911 operator and a gifted artist, cowers on the floor. Laura covers her daughter's body with her own. Then she stands up to face the shooter and try to talk to him. He pushes a large hunting knife straight through the palm of her hand. With a fast flick, Laura turns the knife toward him and slits his throat.
Someone in the cafe filmed the whole thing. Laura's uncharacteristic actions make the national news. Her face is everywhere. That's when the problem starts.
Laura gives her daughter a purse with car keys, padlock keys, a phone, and money and tells her to go to a storage unit. There she will find a car that she must drive to Maine. Laura says that she and Andy are in danger now, and Andy must get to a safe place.
When Andy finds the car and sees what is in it, she starts off on her own part of the story. Instead of doing what her mother told her to do, she drives all over the country trying to learn who her mother actually is.
Laura isn't who she says she is. Through a long process of investigation by Andy into who her mother really is we slowly learn the details. Lots of flashbacks are used.
Andy and her mom have been in witness protection for 30 years. Andy's stepfather Gordon Oliver (Omari Hardwick) knows some of the story but not all of it. Their family friend Charlie (Gil Birmingham) is actually a US Marshall in charge of Laura's case. Andy meets an attractive guy, Mike (Jacob Scipio), while she's on the road. He turns out to be a US Marshall following her around.
Eventually we learn that Laura is a member of a rich family of pharmaceutical millionaires. Her real name is Jane Quellar. As a younger woman Jane is played by Jessica Barden.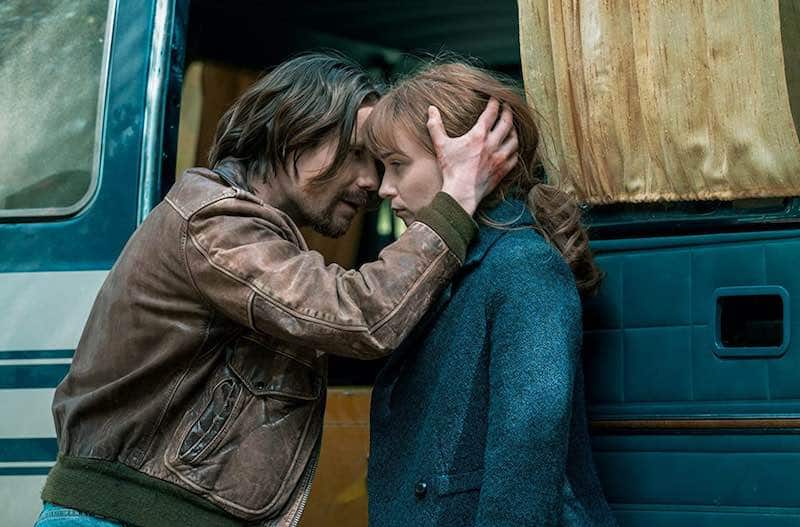 Young Jane fell in love with Nick (Joe Dempsie), a revolutionary. She helped him with several crimes. Jane was there when another revolutionary Nick recruited shot her father (Terry O'Quinn) dead on a public stage during a televised conference. So Jane came to be Laura and in witness protection.
That's all the story details I want to give you, except to mention that Laura's brother Jasper (David Wenham) is about to be nominated as a candidate for Vice President of the United States. Through Andy's questioning, through flashbacks, memories, online searches of the news, and the tightening hunt of FBI and US Marshalls for the still missing Nick the story winds to an end.
Ultimately, the story is about mother and daughter. What happens when a daughter learns that nothing about her life is what she thought it was? Can she forgive her mother a lifetime of lies? How far will a mother go to protect her child? Does learning the truth make a difference? What does hiding the truth for 30 years do to a person? The action slows down a bit near the end as mother and daughter come to terms with their new reality. Then we're hit with a final twist right at the end.
While exciting and interesting, this was not a perfect story. There were holes in the logic. Sometimes character motivation was a little off – for example, Andy went from cowering on the floor in fear to rampaging searcher for truth in a split second. The actors cast to play younger versions of both Toni Collette and Bella Heathcote weren't a very close physical match. None of those flaws will stop you from enjoying this woman-centric thriller, however. Plus, it's a rule that you have to watch anything that Toni Collette chooses to do, because you know it will be good.
Pieces of Her is streaming on Netflix.