I hereby nominate the Fab 5 from Queer Eye to run the world. They give everyone the kind of love that needs to be spread in the world.
In season 4, the Fab 5 – Karamo Brown, Antoni Porowski, Jonathan Van Ness, Tan France, and Bobby Berk – continue to help people reset their lives, relationships, looks, and habits.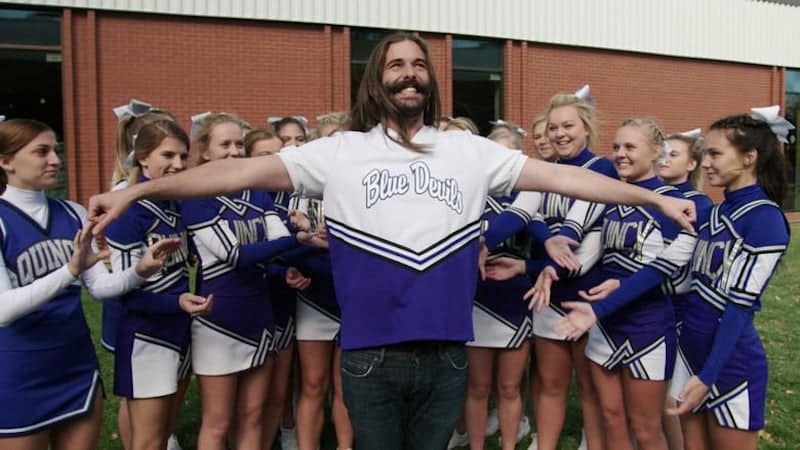 In the first episode of 8, the men went to Jonathan's old high school, where he was once a cheerleader. They were honoring the music teacher. I loved this episode and the importance the fellas put on the teachers in the world. So right!
Everyone the team helped this year was someone who helped others. There was a disabled man who helped other disabled men. There was a drill team leader who influenced the lives of hundreds of young people. There was a Chicana woman who ran an arts nonprofit for Chicanx artists in Kansas City. There was a vet who built tiny homes for homeless vets. To summarize, they were working with people who gave a lot to others but didn't do anything for themselves.
As always, the stories are heartwarming. They make you smile. They make you cry.
I was especially impressed with the work Karamo did in finding and healing some of the broken places in the hearts of the people they worked with. He has a knack for figuring out just what a person needs in order to move on.
Tan hasn't convinced me that a French tuck will improve my look, but he did make people look very nice using it. Antoni had a recipe for pasta carbonara that I might actually try! And Bobby, if you're listening, my house could use some help.
I appreciate the Fab Five and the kind of love and attention they shower on all their Queer Eye folks. I love this series, and season 4 just makes me love it more.
Watch the Queer Eye trailer
Are you a fan of Queer Eye? What did you think of season 4?