Rip Tide, the Rip Tide we're talking about today, is a 2017 Australian movie starring Debbie Ryan. The film was written and directed by women. This movie is wholesome, fun, family entertainment. It's available on Netflix.
Rip Tide begins in New York where fashion model Cora (Debbie Ryan) is turning 18, graduating from high school and thinking about college. Her mother, Sofia (Danielle Carter), is head of a modeling agency. She has other ideas for Cora – including the modeling deal of a lifetime.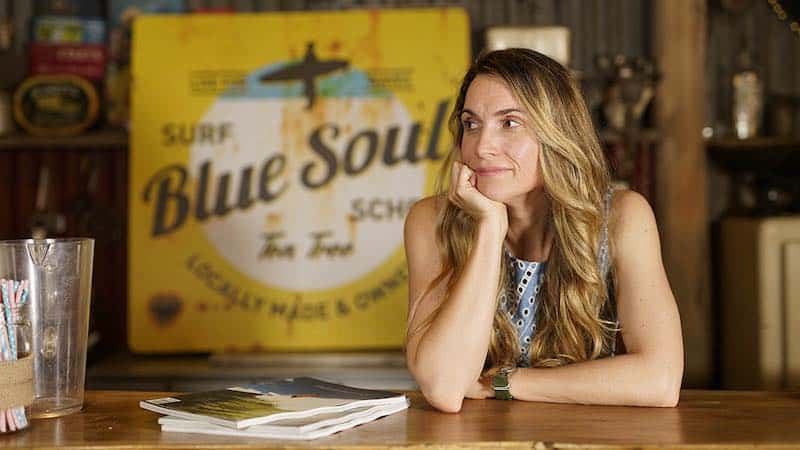 Cora flubs up. When social media rises against her she runs from the publicity. She goes around the world to Australia and her Aunt Margot (Genevieve Hegney). Margot is a world champion surfer with a failing surf shop.
Cora slowly adjusts to life outside the glitzy world of New York and modeling and magazine covers. She learns to surf, makes new friends, and reconnects with the part of the fashion industry that she actually likes.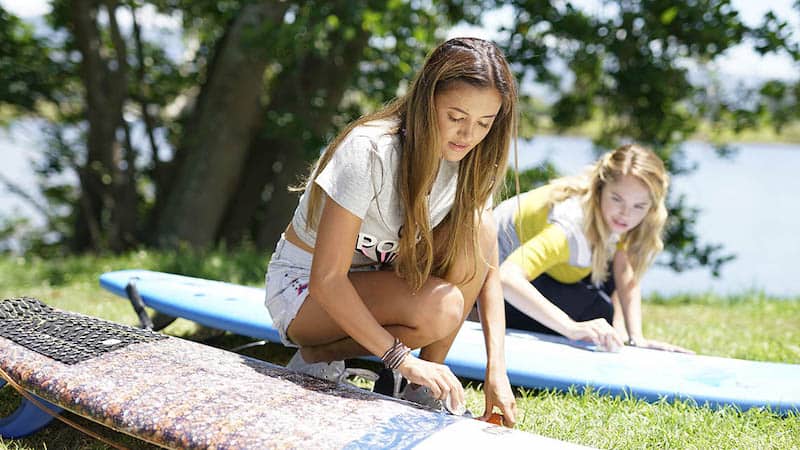 Cora befriends Chicka (Naomi Sequeira) who is a carefree teen – something Cora has never been allowed to be.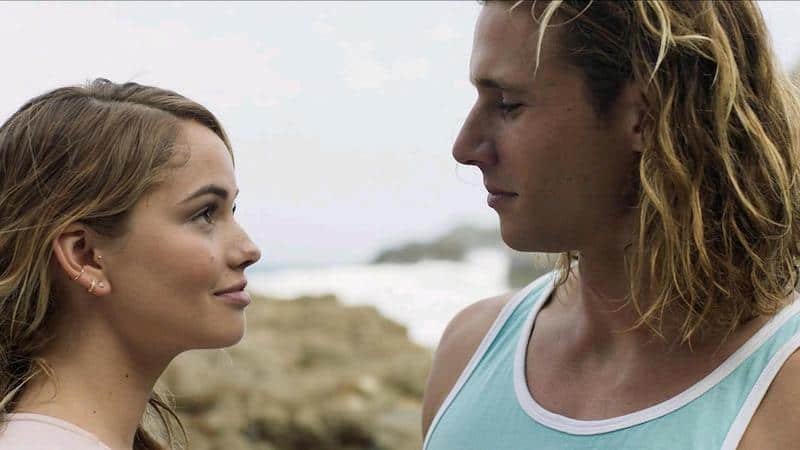 Tom (Andrew Creer) was an annoying kid when Cora was at her aunt's as a child. Now he's all grown up and quite a hunk. He's Cora's surfing instructor.
Other significant characters in the story include Margot's mother-in-law, Bee (Valerie Bader), and an old friend of Margot's who owns a competing surf shop, Owen (Aaron Jeffery).
Being in this wholesome environment where the air smells like perfume is good for Cora. It helps her clear her mind and understand what she wants to do with her life.
Rip Tide was directed by Rhiannon Bannenberg and written by Georgia Harrison. It's a warm and charming story about growing up and learning who you really are.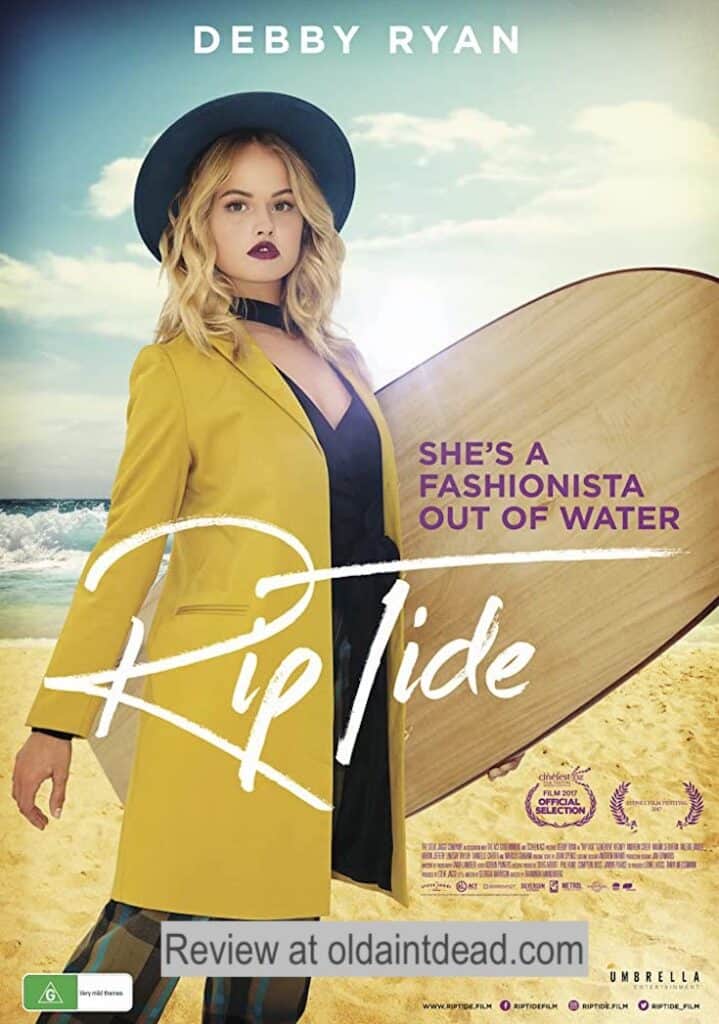 Here's the trailer.