Someone has to Die (Alguien tiene que morir) brings a mere 3 episode series from Spain. Set in Franco's repressive era when homosexuality was a crime, the story looks into the tragedy surrounding a dysfunctional family. The series is on Netflix.
Someone has to Die (Alguien tiene que morir) begins with Gabino (Alejandro Speitzer) returning home to his family in Spain after 10 years in Mexico. His mother (Cecilia Suárez) was from Mexico and sent him there for safety during the war.
Gabino arrives with a beautiful young ballet dancer named Lázaro (Isaac Hernández). Gabino introduced him as a friend and announced they wanted to travel on to Paris so Lázaro could try out as a dancer. My immediate assumption was they were lovers. They were not. Gabino wanted it, but Lázaro was straight.
Gabino's father Gregorio (Ernesto Alterio) and grandmother (Carmen Maura) had different ideas. They wanted to marry Gabino off to Cayetana (Ester Expósito) to secure their business arrangements. Gregorio managed a prison and sent free labor to Cayetana's family to produce shoes.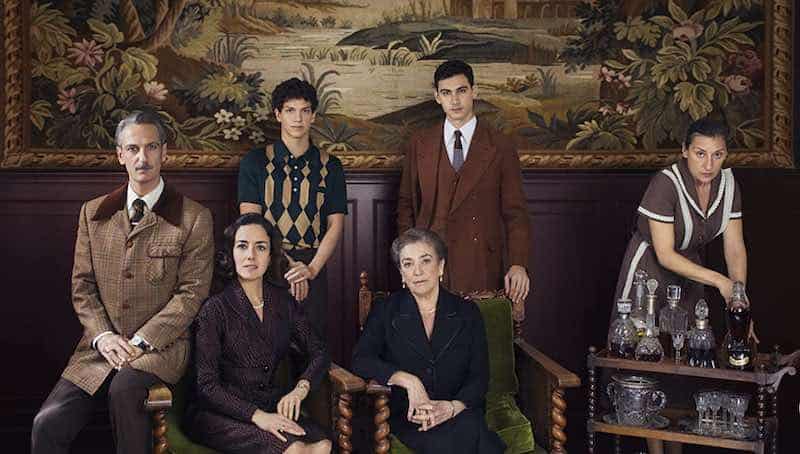 A good bit of the action took place in the family home. The other setting was a club. The club included an active group who shot pigeons – not clay pigeons, live pigeons. There were double barrel shotguns everywhere. The translation referred to them as rifles, and the sound effects were for rifles. Annoying to someone who knows the difference.
At the club, Gabino saw Alonso (Carlos Cuevas). They had been together years ago. Now Alonso was pretending to be straight. Cayetana was his sister.
Homosexual men were beaten in several scenes, Gabino among them.
That gives us two situations to deal with in the 3 episodes. The sick dysfunction of the family and the imprisonment and abuse of gay men. The word used for gay in the series was maricón. The word was translated as faggot, which bothered me every time I read it. I'm sure it was chosen because it was a slur; it was definitely a slap in the face.
The action built quickly, even with a couple of subplots thrown in, to the moments at the end when we find out who the someone is who has to die.
The series was soapy and trope-filled. The sets and costumes and cars were impeccable. That's one thing you can depend on with Spanish productions. The actors were excellent. I thought Alejandro Speitzer as Gabino did a particularly good job.
At especially tense or emotional moments, the scene would cut to these strange tableaus with screaming music. They lasted only seconds and were like postcards from hell. I was never really sure what they were supposed to add to the story. The characters horrifying interior thoughts?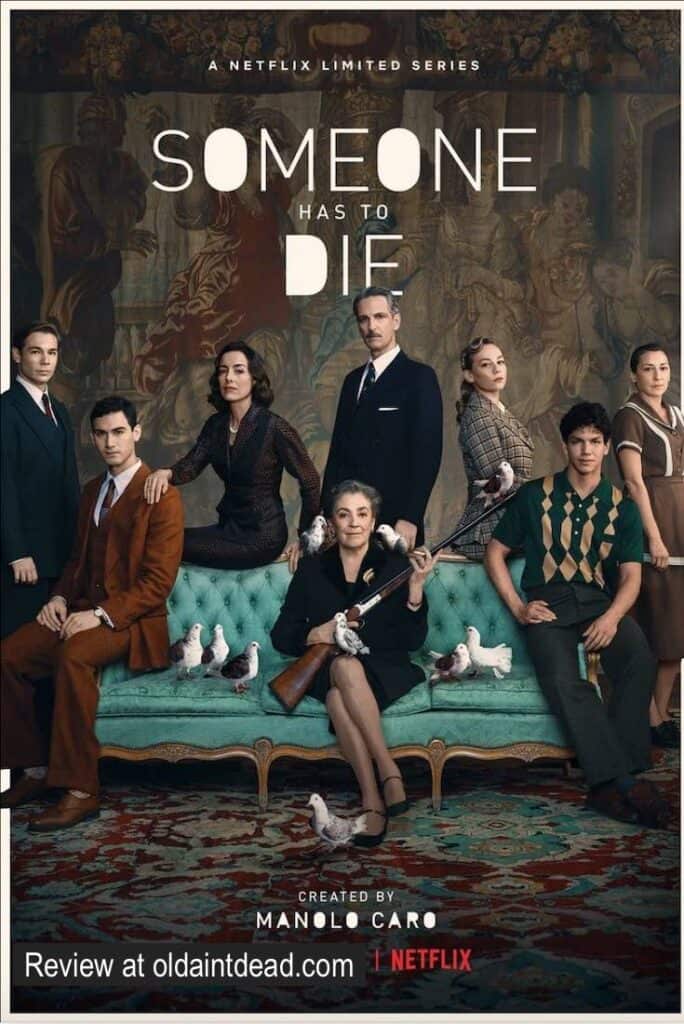 Check out the trailer.
Are you a fan of the Spanish language productions Netflix is bringing to US audiences? Are you going to watch this one?