Straight Up is Netflix's idea of what I should be watching. I'd read a good review of it, so I bit. It tells a love story without sex.
Straight Up can't possibly be the first story about a gay man and a straight woman who love and care for each other and live together as a couple. But it is a first in some ways.
This gay man and straight woman are anxiety ridden, fast talking, argumentative outliers who don't fit anywhere. They click on an intellectual level and become best friends.
The man, Todd (James Sweeney), won't admit to being gay. He claims to be straight or maybe bi. He doesn't like bodily fluids and is freaked out by the messiness of actual sex. The idea of him being asexual is never mentioned, even by his therapist, Dr. Larson (Tracie Thoms).
The woman, Rory (Katie Findlay), does want to have actual sex. She holds out the hope that Todd will someday become the lover she craves.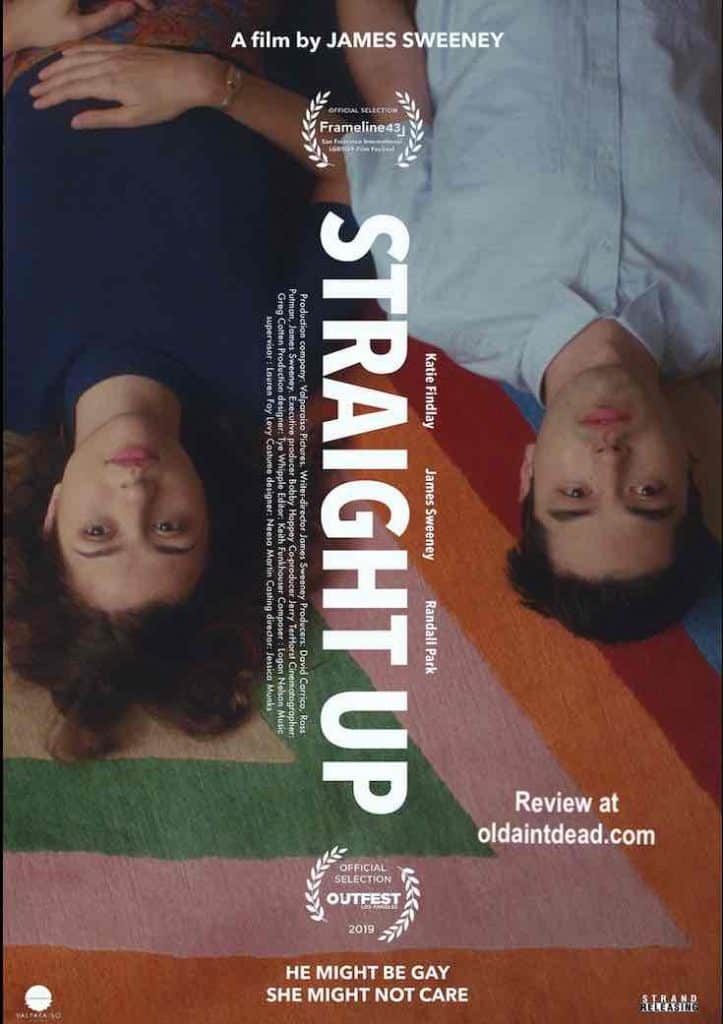 I found the dialog smart and interesting at first, but after a while the speed of it it lost its charm. Kudos to the actors, though. Those conversations must have been a challenge to get through.
The thematic elements such as owning your sexual identity, overcoming guilt, and dealing with mental illness certainly resonate with the times. But they were treated inconclusively.
The ending suggested something that seemed highly unlikely as a solution. I wasn't sure if the ending represented self-acceptance, giving up, or both.
Overall, the film has charm and humor, but I don't consider it great.
Have you seen this one? What was your reaction?