Season 2 of the Irish drama Striking Out was more exciting and tense than season 1 and had some new regular cast members that made me happy! This series, filmed with great love in Dublin, can be seen on Acorn TV.
Solicitor Tara Rafferty (Amy Huberman) strikes out on her own in season 1, and season 2 begins in exactly the spot where season 1 ended. Tara learns her investigator Meg (Fiona O'Shaughnessy) also works for Richard Dunbar (Paul Antony-Barber) and has given him some information that hurt one of her cases.
She fires Meg, but not for long, because Meg has skills. She's a former cop, now a P.I. and great at hacking out secrets on the web.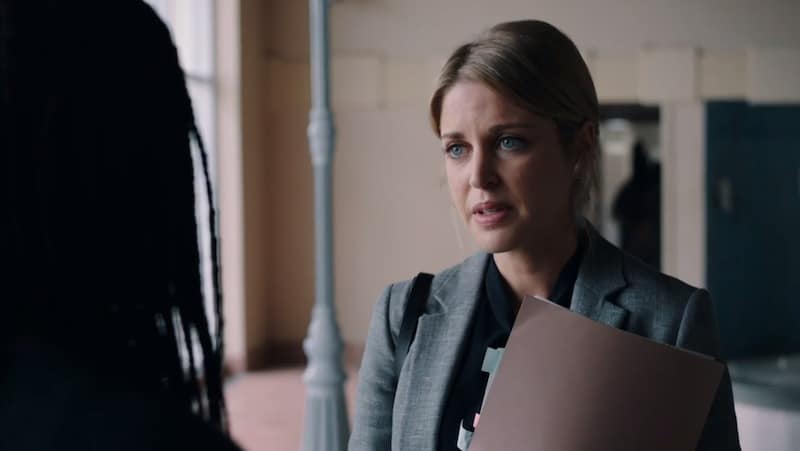 Tara and her former fiance Eric Dunbar (Rory Keenan) are being adult and professional about their frequent interactions. He secretly helps her with the inquiry she's working on with Vincent Pike (Neil Morrissey). That inquiry began in season 1 and continues through all 6 episodes of season 2. Even as Tara works other cases, the inquiry is always there. Tara knows it implicates Eric's father in some sort of corruption.
As the season goes on, we learn that the corruption is widespread and involves unexpected people. Eric continues to investigate his own firm and his own father for Tara.
Two new regulars join the cast. Maria Doyle Kennedy is solicitor George Cusack. I love Maria Doyle Kennedy and was very excited to see her join season 2.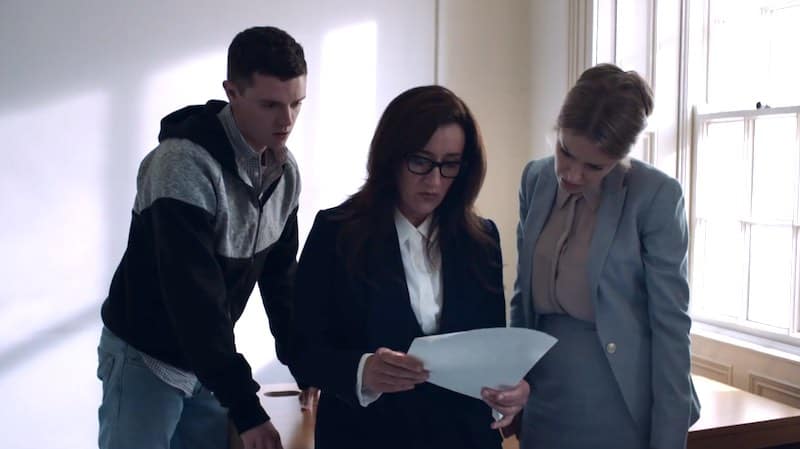 Tara sets up a new office in the office space of George Cusack. George is a funny, straight up kind of woman with an aura of no nonsense charm. George and Tara are in a big room separated only by two columns and can hear each other discussing things with clients. Although they aren't supposed to know anything about each others' clients, they find ways to let things slip that need to be known.
Another charming addition to the cast is Moe Dunford as Sam Dunbar, Eric's younger brother. He shows up just in time to lure Tara into a compromising position.
Ray (Emmet Byrne) had legal problems of his own, but continued to be office manager for Tara. Ray broke up with his boyfriend Steve (Conall Keating) for reasons which were murky to me. The effect the breakup ultimately had on Vincent's inquiry was explosive, so perhaps that's why it was written into the story.
I don't want to overlook the supporting characters. Lucy (Kate Gilmore) works for the Dunbars and gets involved with the single and available Eric. Ingrid Craigie and Nick Dunning play Tara's parents. They have their own subplots in season 2 that will carry into a 3rd season should there be one. Joe (Sam McGovern) joins the team working on the inquiry and is dubbed "Bookworm" by Vincent.
The story line in season 2 was intricate, layered, and more and more about corruption than what played like a love story in season 1. Each episode brought Tara an interesting new family law case to take to court. Tara was relentless and bold as a solicitor. She and Vincent were well matched – both unconventional mavericks and smart about the way things work. He was her former professor and still her mentor.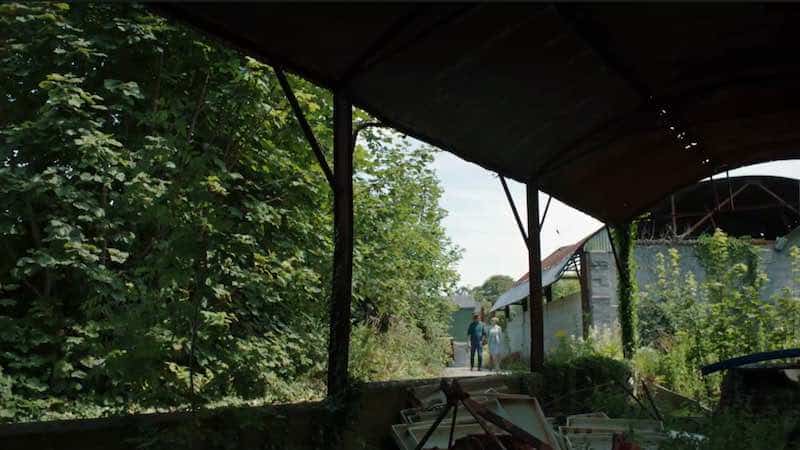 The cinematography by Frida Wendel was stunningly beautiful. There were inspired shots of Dublin, beautiful aerial views of the buildings, of the coast, of the Grand Canal, of trains in the countryside. The interior shots were brilliant – silhouettes, reflections, stunning examples of architecture worked into the storylines. Everything about Striking Out looked fabulous.
Lisa James Larsson and Simon Massey directed season 2. I fervently hope that there will be a season 3 of Striking Out. The good folks in Ireland really got this one right.
Check out the season 2 trailer.