The Best of Us (Le meilleur d'entre nous) is a new French series now on Acorn TV. When a murder happens high in the mountains at a biathlete training camp, a city police woman is sent to help the local police.
The Best of Us (Le meilleur d'entre nous) stars Mariama Gueye as Awa, a police officer. Awa is grieving the loss of her brother – probably to gang violence – and worried about her younger sister. The new case she's sent to investigate brings up a lot of personal pain for her.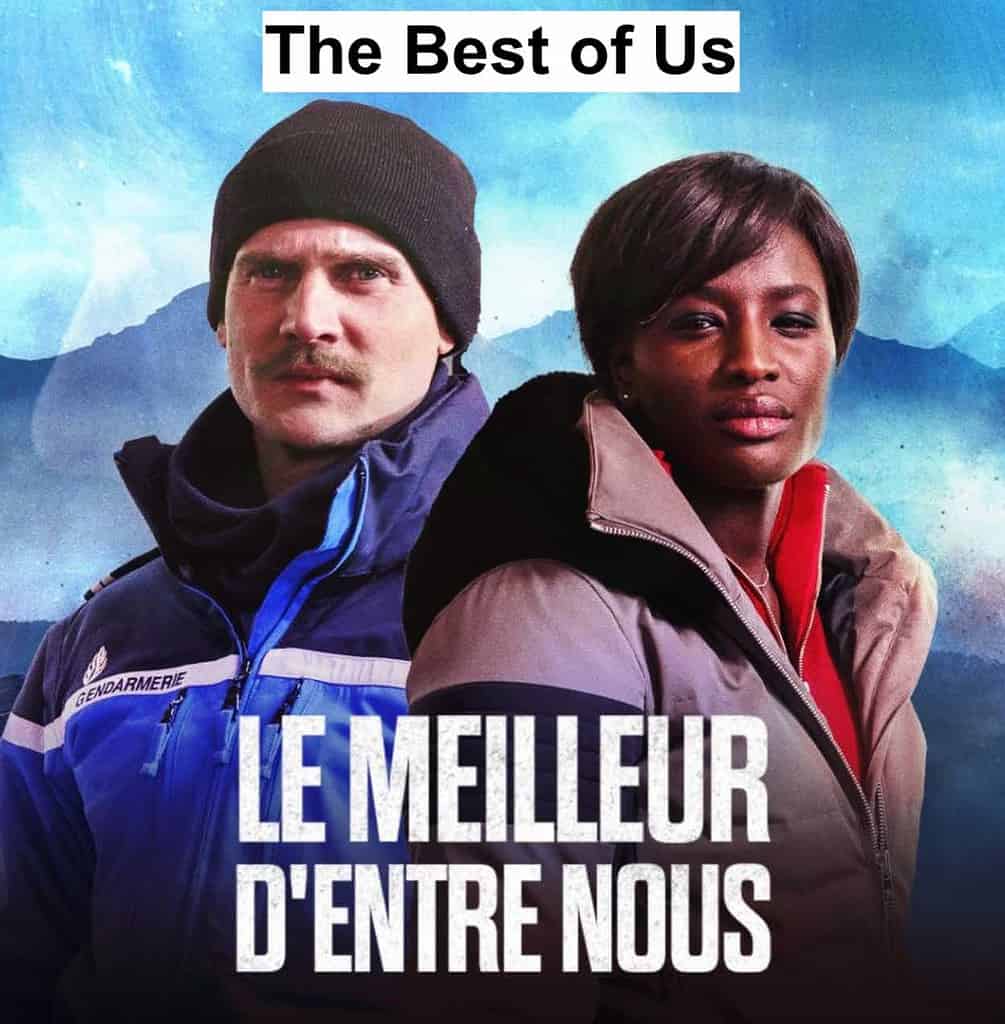 Awa works with the local police in the mountain village where the athletes train. Achille (Nicolas Gob) is the head policeman, with Martina (Mélissa Barbaud) as an excellent young investigator.
Biathletes ski cross country and stop to shoot rifles at targets. Abel (Loyan Pons de Vier) was a local hero, the champion who hoped to take the French team to another big win. He was shot with a rifle while at the shooting range. There were rifles all over the small town. It made finding the murder weapon a challenge.
Abel's fame as an athlete made the media show up. The press were everywhere.
Awa was an excellent, all business cop. Well, okay, she did start a little something with Edouard (Gauthier Battoue), a guy who worked at her hotel and recorded various sounds in his spare time.
The case had a lot of suspects and no one was helpful. Abel's family, especially his sister Justine (Elisa Erka) lied to the cops. Abel's girlfriend Manon (Marilyn Lima) lied to the cops. Abel's brother Benoit (Théo Costa-Marini) lied to the cops. They were all trying to hide the same secret about Abel, which excellent cop Awa eventually figured out.
Another murder made the case even murkier to crack. The second person was murdered in a particularly gruesome way.
The series was a well-written mystery with some clever detective work from Awa. The killer (or killers) weren't obvious from the outset. Working through the clues with Awa made up the majority of the series. There was some time devoted to the subplot about Awa's dead brother and younger sister.
Mariama Gueye was excellent in this. She's a pleasure to watch. Overall the series was enjoyable.
With writers and actors both on strike (which I support 100%) it's a hunt to find anything new to watch. It's ironic that Acorn TV, which doesn't often have anything new even when there are no strikes ongoing, brought this series from France at this particular time. If you watch it, let me know what you thought of it.