The Lincoln Lawyer takes on a new case in season 2. Manuel Garcia-Rulfo as defense attorney Mickey Haller knows "LA is a great big freeway" and works in the back seat of one of his Lincolns on many days. His style as a defense attorney is to use clever tricks and ploys to win a case.
In this season of The Lincoln Lawyer, Mickey meets a beautiful chef, Lisa Trammell (Lana Parrilla). The two of them share great chemistry and a love for traditional Latin food. They almost immediately jump into bed.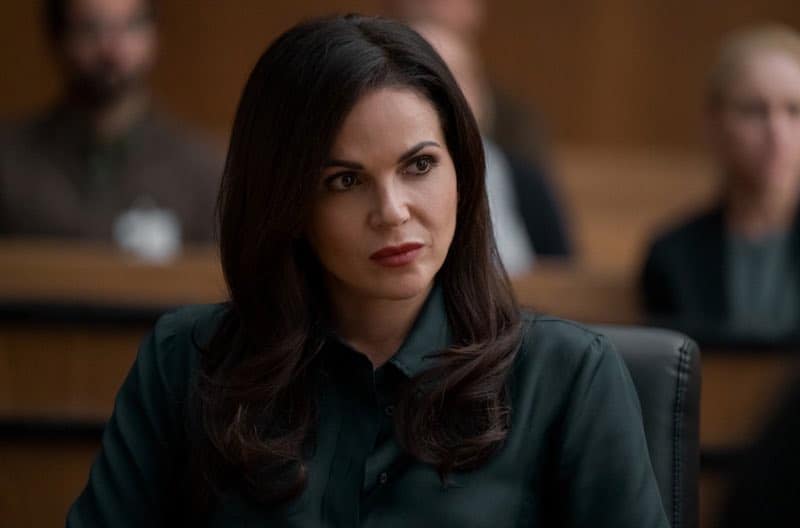 The bed antics quickly come to an end, because Lisa hires MIckey to be her lawyer when she's accused of murder. He defends her well, but there's something a little off about her. Even if she didn't do the murder, something about her just doesn't feel right. I thought Lana Parrilla did a terrific job with her character. She was charming, warm, and a tiny bit suspicious.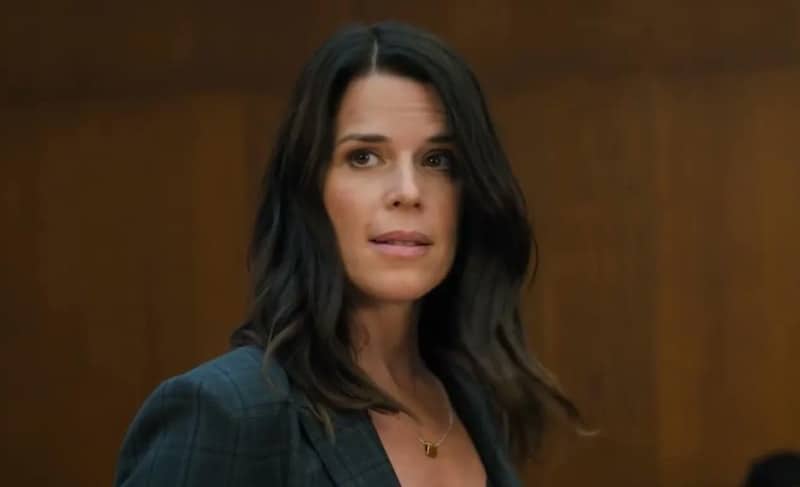 Mickey was surrounded by women. His ex-wife Maggie (Neve Campbell) was there in most of the episodes. Toward the end of the season, Maggie took a job in San Diego. What this might mean in terms of Neve Campbell's participation in a potential third season is a big question.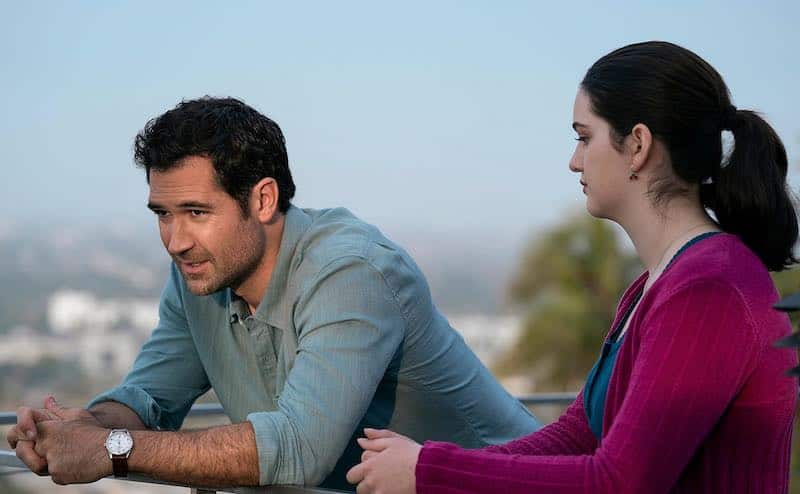 It was summertime and Mickey spent a lot of time with his daughter, Hayley (Krista Warner).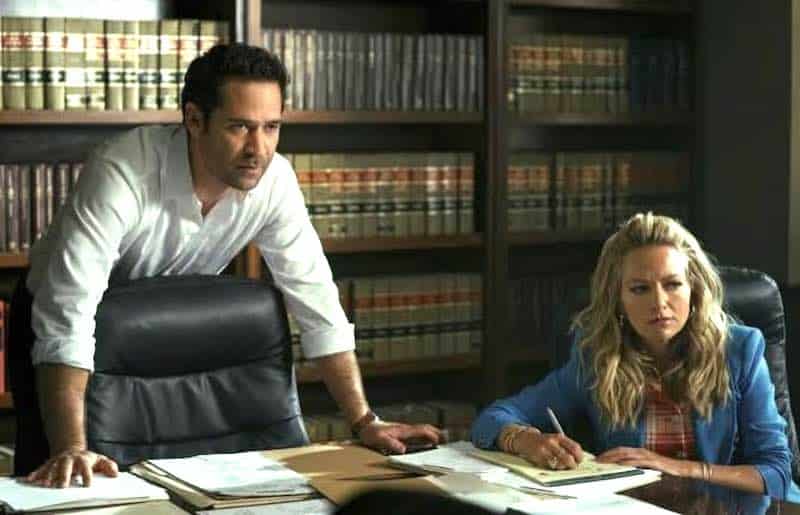 In the law office, Mickey's other ex-wife, Lorna (Becki Newton), was running things and attending law school. She was also planning her wedding to Mickey's investigator Cisco (Angus Sampson). Izzy (Jazz Raycole) was there as office help and driver.
Mickey's relationship with his mother (Angélica María) gets explored a bit, too. She brought a bit of humor and bad mother vibes to the story.
The prosecutor he was up against in the murder trial was again Andrea Freemann (Yaya DaCosta). She was really smart and beat Mickey in a number of cases before.
Elliott Gould as Legal still provided advice and mentoring. While the trial was ongoing, a podcaster (Matt Angel) was trying to sell Lisa's story for big money. Mickey had issues with this.
There were 10 episodes. Netflix released them in two separate chunks of 5 episodes each. I like this style of releasing a series much better than the episode a week format. If we can't have a whole season in one big release, this is the next best thing.
The ending of the season was a set up for a third season of The Lincoln Lawyer. No news yet whether that will happen. Women directors in season 2 include Shana Stein and Kate Woods.
Mickey Haller wants the truth. He defends his client using every trick in the book. But if he doesn't think the trial ends in a way that really explains the full story, he keeps after it. Michael Connelly, who wrote the novels the character is based on, made Mickey a truth seeker. He's not above courtroom razz-ma-tazz, but he's honest and dedicated to justice. That's one of many reasons he's a likeable character.
I like the way the characters switch back and forth between English and Spanish in their conversations. It feels realistic. I like the way Mickey's cases involve a mystery to keep the audience guessing. It isn't all courtroom drama. I like this series, full stop. It's good television.