In season 3 of The Marvelous Mrs. Maisel, Midge (Rachel Brosnahan) is on tour as the opening act for famous singer Shy Baldwin (Leroy McClain). She's traveling with her manager Susie (Alex Borstein). Things are going great! Beware, there are some season 3 spoilers ahead.
One of the things I loved about season 3 of The Marvelous Mrs. Maisel was more scenes with Midge on a stage telling jokes. While on tour there were many performances and plenty of music – I loved both. I also love Midge talking to anyone, cracking jokes. Midge and jokes do it for me.
Midge's dad (Tony Shalhoub) quit his job. Her mom (Marin Hinkle) impulsively gave up her trust fund. Suddenly broke, they were forced to move out of their beautiful apartment and into Midge's ex-husband's parents' house. Even the maid Zelda (Matilda Szydagis) moved into the Maisel's house with them. It was crowded and Moishe Maisel (Kevin Pollak) wasn't the best dressed or the kindest host in town.
After a lot of thrashing around and complaining, Midge's parents found some resourcefulness and a new way to make a living.
About Joel (Michael Zegen), Midge's ex. Joel wasn't exactly Midge's ex-husband. She divorced him once, but was going to have to do it again after a night in Vegas.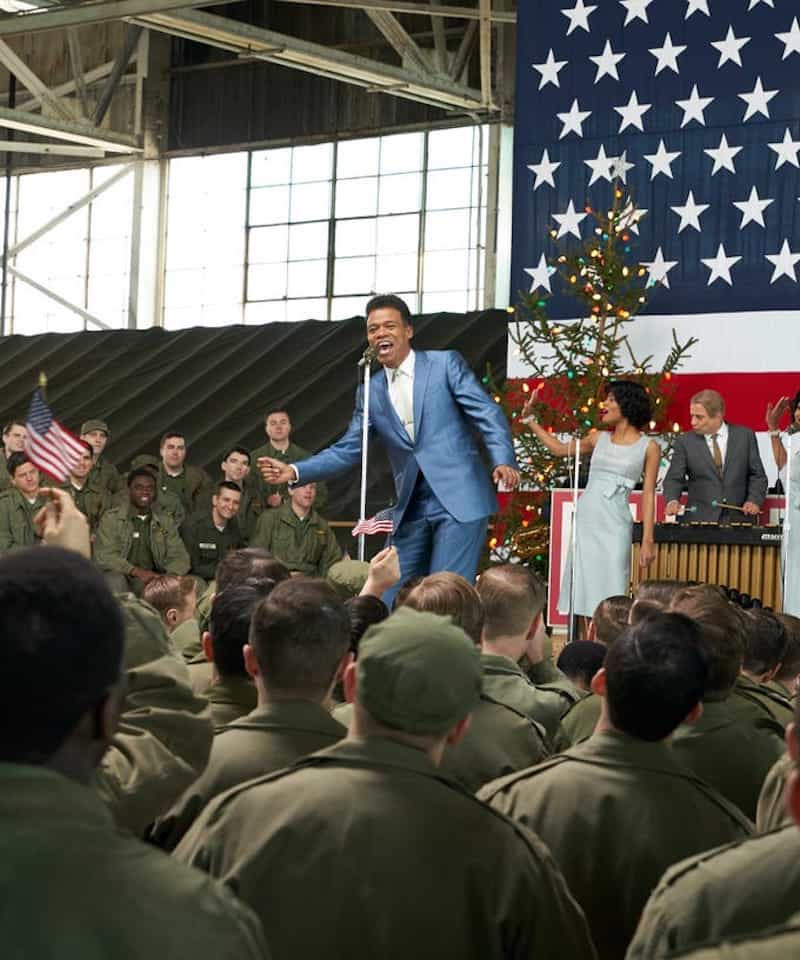 The first half of the season was Shy Baldwin on tour. There were terrific dancers and backup singers with him, plus his manager, Reggie (Sterling K. Brown). Shy Baldwin isn't based on a particular singer, but one of the members of his band is based on a real person.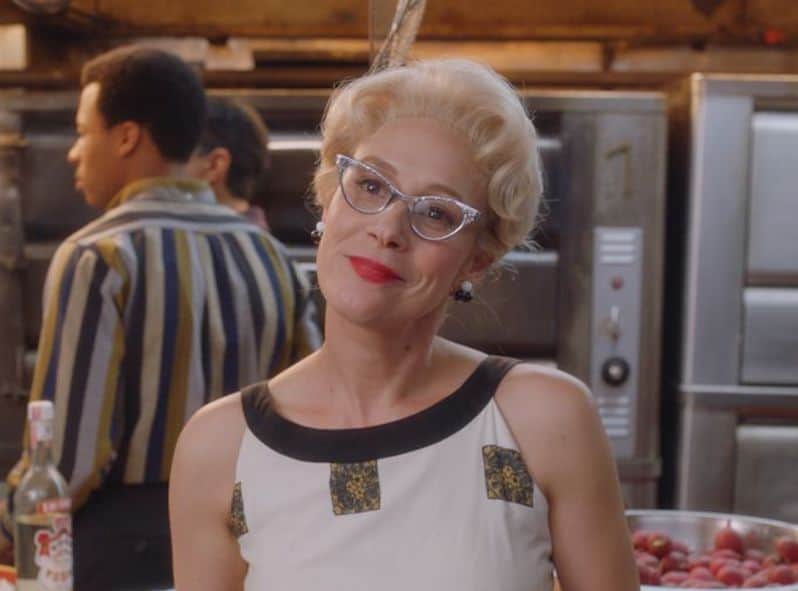 Liza Weil played Carole Keen, who was based on the real bassist Carol Kaye. She was also a mom away from her kids like Midge, and they became friends.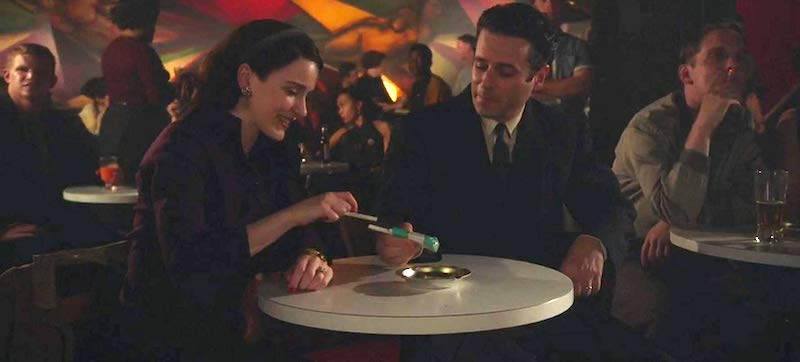 Luke Kirby was back as the famous comic Lenny Bruce in season 3, another real person who made it into Midge's fictional world.
The second half of the season was back in New York City. Shy took a 2 month break from his tour. Midge filled the time by recording radio commercials – sometimes getting paid in feminine products.
Midge also needed to break up with Joel again after their little slip in Vegas. He was busy opening a new night club and courting a new girl, Mei (Stephanie Hsu). Joel's storyline around the new club was very funny.
Jane Lynch returned as Sophie Lennon in season 3. She hired Susie as her manager and wanted to be a serious actor on Broadway. Susie Myerson and Associates had 2 clients!
Susie shared her minuscule room (you can't really call it an apartment) with one subletter and another guy the subletter sublet to. Susie developed a gambling problem in season 3. I keep waiting for her to have a same-sex relationship storyline, but a gambling storyline is what we get.
When Shy was ready to go on tour again, he kicked off with a show at the Apollo. Wanda Sykes did a turn as Moms Mabley in that episode. Midge got nervous about her material appearing after Moms Mabley. Reggie, Shy's manager, told the nervous Midge to riff on Shy. So she did. Her jokes were too close to home and too revealing of things she learned about him while they toured. She got tossed off the tour.
The season ended with Midge out of a job and minus the money she was counting on to get her family out of the Maisel's house. But season 4 is already scheduled by Amazon and I'm sure she will find a new path to success in the next season.
All the things you loved about past seasons of The Marvelous Mrs. Maisel remain in season 3: the fast talking, swanky dressing, loud people, and their messy lives. The 1960s music. The gorgeous sets. The brilliant acting and the clever writing. The frenetic pacing of some of the scenes put three comic moments in each second of the action and the actors handled it with absolute genius.
I thought season 3 was better than season 2, and season 2 won about a million awards. Amy Sherman-Palladino, the co-creator of the series, directed several episodes of season 3.
Check out the trailer for season 3.
I'll definitely be watching season 4 – permanent fan here. What about you?