The Planters is an eccentric indie movie made by two women working with no crew or help. It's a story about socially lost outcasts who find each other and human connection. It's streaming on Amazon.
Everything about The Planters is odd and strange. It's 100% original. Unique. Alexandra Kotcheff and Hannah Leder wrote, directed, starred in, photographed, fixed all the peanut butter sandwiches, and generally did everything. Well, they didn't do the claymation; Sam Barnett did that.
Martha Plant (Alexandra Kotcheff) lives alone. Her parents died a year ago and she is working the phone trying to sell air conditioning units for the company that her parents started. Except she doesn't sell any and is about to get fired.
Martha steals small items from a place called the General Store, but it sells only knick knacks and trinkets. She puts her pilfered items in tins and buries them in the sand. Martha posts the GPS coordinates for the buried tins. People find them, take whatever is inside, leave a few dollars in the tin, and rebury it.
I don't know where this was filmed, but it is the driest place I have ever seen. It looks like a mash up of Elephant Butte and White Sands in New Mexico, but IMDb doesn't list the filming location.
One day as Martha is burying a tin, a woman in a wedding dress with a motorcycle helmet chained to her head runs up. She is Sadie (Hannah Leder). Sadie has been released from a mental health hospital. She brings Sadie plus a couple of other personalities. One of her personalities is a 4 year old who's not potty trained.
Martha takes Sadie home. She feeds her – peanut butter sandwiches for lunch and split pea soup for dinner. Every day. EVERY day. She only learns about the extra personalities traveling with Sadie as time passes.
Sadie also has a habit of seeing Jesus, his disciples, and other similar dudes inside Martha's tins. That's where the claymation comes in.
Sadie talks to Jesús (Pepe Serna) about these visions. She finds Jesús at the local church. He's the custodian there.
Sadie is great at selling air conditioning units. She and Martha sell one to Richard (Phil Parolisi). Martha and Richard keep talking on the phone for days afterwards. Until the day she hears him calling for a tow truck while standing in the General Store where she steals all her planting surprises. She takes Richard home, too. He needs a place to stay while waiting for the tow truck to come get his wrecked car.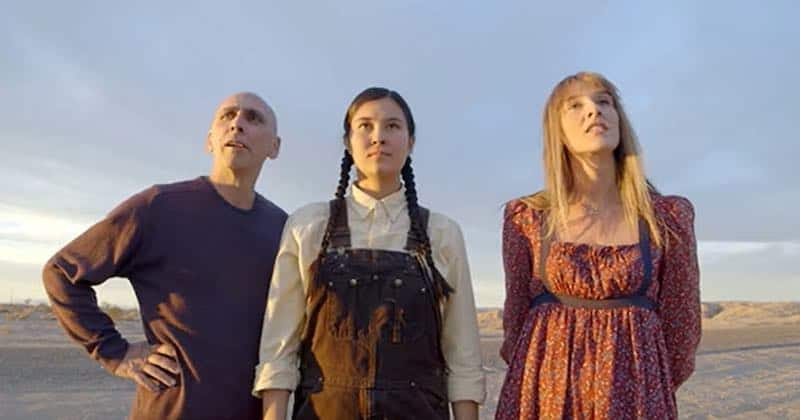 Now there are three people living in Martha's house (or is it five?).
It's a whole tribe of awkward, lonely, unloved, damaged misfits. Can they bond, become found family? It's a good problem to have for these three characters (five?) and they solve it in a warm and charming way. The whole film has so much heart and tenderness it's almost a shame to call it a comedy. But it is funny.
The too-short bangs and the wedding dress, the braids and men's coveralls, and the inside of the double wide mobile home where Martha lived all added perfect notes to the proceedings.
I mentioned the film is odd. If you don't have a taste for the eccentric and unusual, don't watch it. If you appreciate that sort of thing, I think you'll enjoy this one.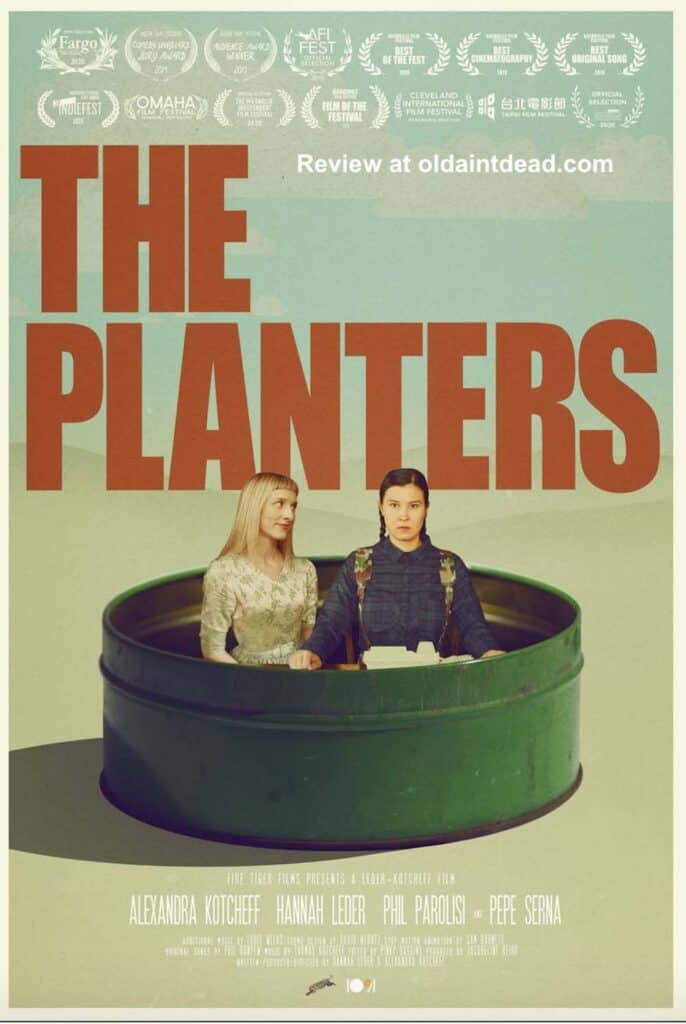 Here's a tiny taste of what you'll find.
What do you think? Will you take a look?