Leafing through Amazon I found the 10 year old The Time Time Traveler's Wife. I'd heard good things about this movie but never seen it. What better time to see it than right now?
Eric Bana and Rachel McAdams star in this epic, time-spanning love story. It was based on a novel by Audrey Niffenegger, which I haven't read. But watching the film unfold as it was produced in 2009 with a male director and a male screenwriter, I couldn't help but think about how it would be told today.
Would it have a female director? A different focus – more on Rachel McAdams character as the wife? Would Eric Bana as the time traveler be developed in a different way? I suppose we'll never know.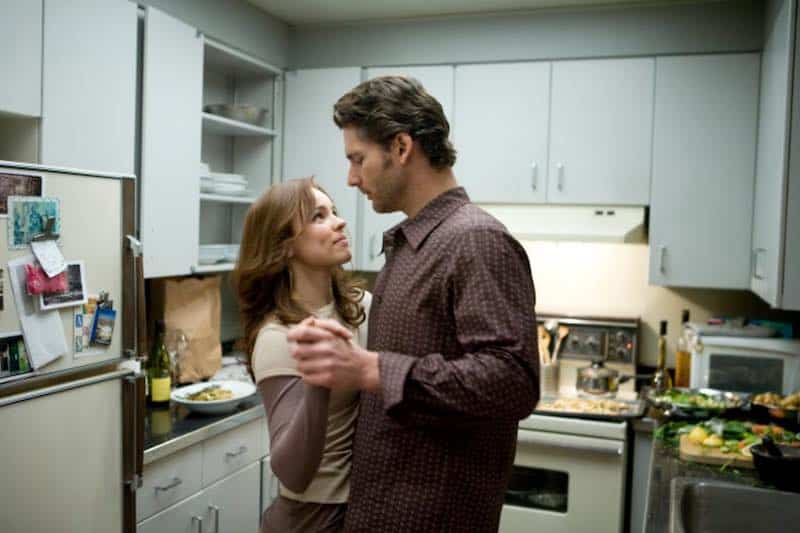 As it was told in 2009, it was a beautiful and heartwarming love story, so I have no complaints about that. Henry (Bana) would disappear at the most inopportune moments. Or appear at a different age. Or appear at a different time in Clare's (McAdams) life.
They did take the crazy step of getting married, even though Clare never knew when Henry would be there or what age he would be when he showed up. Their relationship was sweet – always full of understanding even when they argued. The story was full of sweet kisses and loving looks.
Michelle Nolden, Arliss Howard, Ron Livingston, and Stephen Tobolowsky also had featured parts.
Need an old-fashioned love story to warm you up? Amazon, iTunes, and several other streamers have The Time Traveler's Wife for you.