Their Finest tells the story of Catrin Cole (Gemma Arterton) who struggles to write the script for a British propaganda film about World War II while living in London during the blitz.
Their Finest is interesting for several reasons. It stars a woman, has a woman director (Lone Scherfig) and a woman screenwriter (Gaby Chiappe). Those three facts make it a winner already. Their Finest is based on the novel "Their Finest Hour and a Half" by Lissa Evans.
It's wartime and the British Ministry of Information wants a film that will be authentic, engaging, and move people. Catrin Cole gets hired to be a scriptwriter on the film. She's never done this before. She works with a more seasoned writer named Tom Buckley (Sam Claflin). The two of them are a great team and they write a terrific film.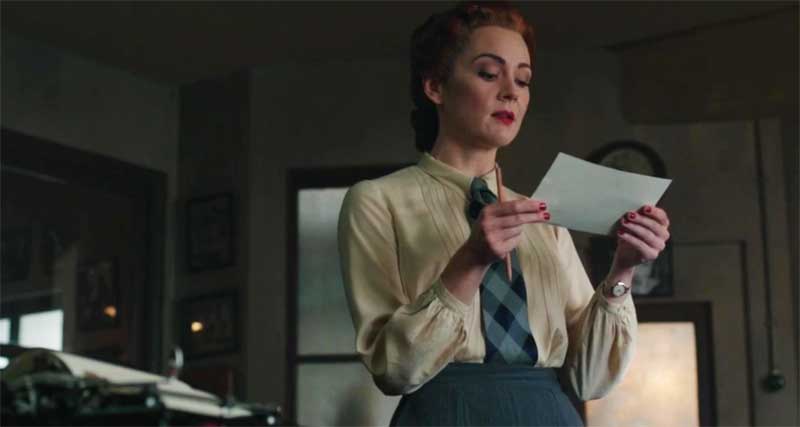 Also working with this team is Phyl Moore (Rachael Stirling). She's a representative from the Ministry. Buckley considers her a spy, but she actually supports the creative efforts of the writers. Plus, she rocks the necktie and the lesbian attitude throughout.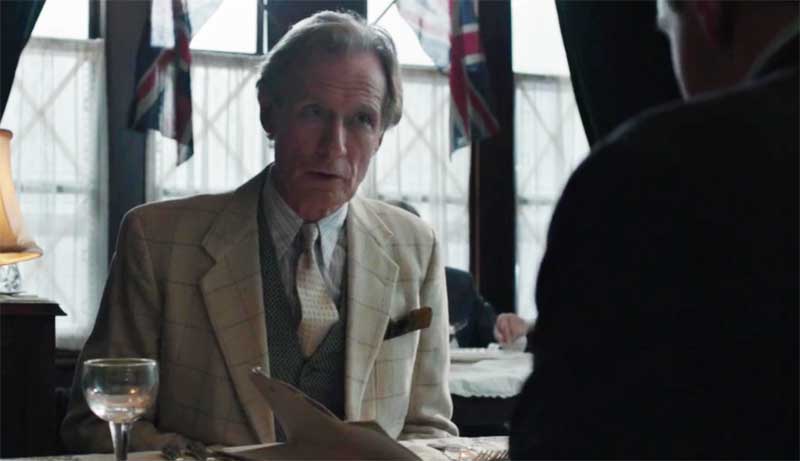 A semi-famous actor named Ambrose Hilliard (Bill Nighy) is among the many actors who work on the film they are creating. His character is a caricature of every ham who ever graced a stage, but Nighy takes it seriously and makes Hilliard human.
As they work on the story about two young women who take a small fishing boat to France to rescue soldiers in Dunkirk, the storylines of what is happening in the movie and what is happening in the life of Catrin Cole begin to parallel.
Catrin lives with an artist named Ellis (Jack Huston). She claims to be married to him, but is not. Their relationship frazzles as Catrin becomes more independent and earns enough to pay the rent herself. As Catrin gets a taste of freedom and self-reliance, she pushes for the same for the two women she's writing about.
People are lost daily in the blitz. From one day to the next you never know who will survive to keep working on the film. People are lost in the most mundane of accidents of normal life, too.
The Ministry of Information wants to encourage people to stay strong and carry on in spite of all the losses and hardships. Catrin finds she has to do the same herself. She has to be as resilient and resourceful as the women she wrote about on that boat headed for Dunkirk.
Their Finest is lovely in many ways. It's wonderful watching the creative juice that Catrin and the rest of the writing team generate together. It's fascinating to watch a behind the scenes look at how a film gets made. It has a great love story. It has plenty of British humor.
But Their Finest is also sad. It's about how to survive when times are hard, when people die suddenly all around you. It's about the emerging role of women in the workplace in a time of great change. The people who came through the war alive had to learn how to survive their losses and keep going. Catrin Cole is one of those people. Her story is universal.
Their Finest is available on Hulu, YouTube, iTunes, Google Play, and Amazon Video
.