Sleeping Dog (Schlafende Hunde), a TV series from Germany, is a tightly written mystery series that holds on to its secrets until the very end. It features a group of cops. One in particular suffers from PTSD and is living on the streets.
Sleeping Dog (Schlafende Hunde) stars Sens8's Max Riemelt as the troubled cop, Mike Atlas. He was involved in something he doesn't fully remember about 8 months ago.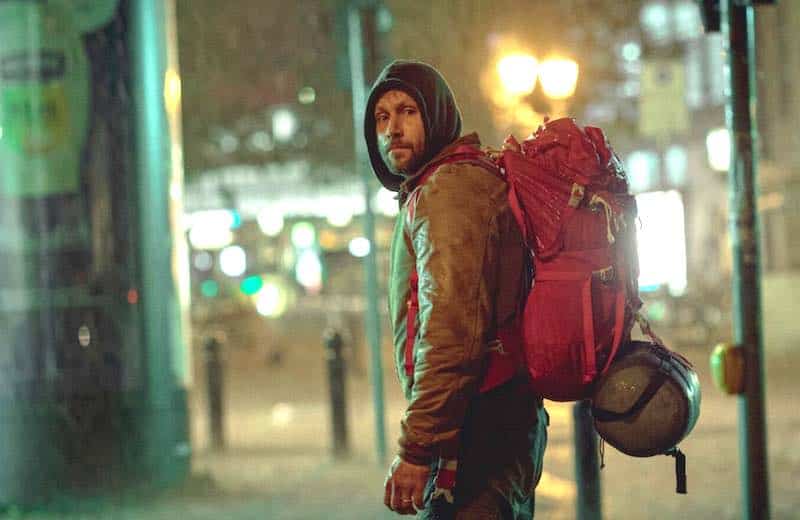 Now he's moved away from his family – his wife Lenni (Peri Baumeister) and teen daughter Tinka (Tara Corrigan). He thinks they are safer without him around.
His old team on the police force includes good friends Zaric (Carlo Ljubek) and Stokowski (Antonio Wannek). These two were with him on the night he can't remember.
The newest member of the team, who came on to replace Mike, is Britney (Melodie Wakivuamina). Two other police officers are important in the story.
Their boss, Corinna Steck (Melika Foroutan), is all for closing cases quickly even when the evidence is questionable, as it is in Mike's situation. There's also a case involving a murdered judge with questionable evidence.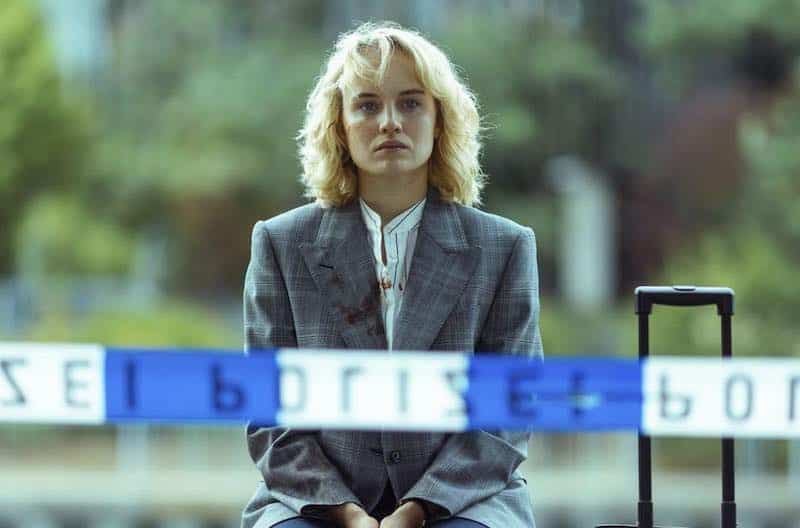 Finally there's a young analyst, Jule Andergast (Luise von Finckh), whose mother was a famous judge. She's the one who questions the evidence in a current case and the case from a few months ago involving Mike Atlas. She tries to bring the inconsistencies to Steck's attention. The only person on the force who believes her theories is another new guy, Tom (Helgi Schmid).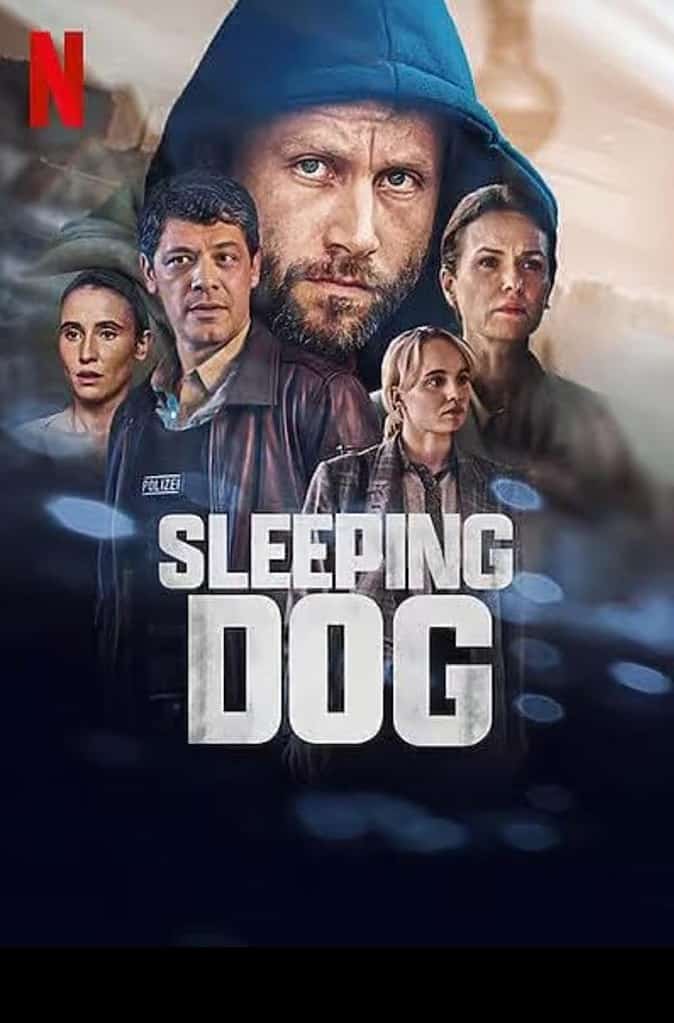 Mike Atlas is the main character. His slow recovery and rehabilitation sets the pace and timing of the series. As he recalls things he tries to solve the old and the new crimes involved. He talks to his former cop colleagues. Asks questions. He tries to reconnect with his family. He befriends another homeless person, a young woman who likes chocolate muffins (Luna Jordan).
Through flashbacks and new revelations, Mike and the analyst Jule begin to piece together the real story. They don't know about each other at first, but eventually start to share information. I don't want to tell you much more about the plot, because the carefully planned reveals in each of the six episodes take you on a step by step journey towards Mike's recovery and the answers.
The series, written by Christoph Darnstädt, is based on an earlier Israeli series called The Exchange Principle. It was co-directed by a woman, Francis Meletzky. It's streaming on Netflix.