Midnight Diner (Shinya shokudô) ran for three seasons in Japan. Following that success, another series Midnight Diner: Tokyo Stories was aired. Both seasons of Midnight Diner: Tokyo Stories are now available on Netflix. The stories in the series are full of warmth and kindness and the food is mouth watering. If you haven't discovered this lovely series already, now is the perfect time to check it out.
The Midnight Diner opened from midnight to 7 AM. There were regulars in the tiny 9 stool diner. Each night someone different came in to add new interest or a new story. This review is about season 1.
The diner only had one item on the menu. But the owner, everyone called him Master (Kaoru Kobayashi), would cook you anything you wanted if he had the ingredients. And he always had the ingredients. No matter what anyone asked if he could cook, his answer was always, "Sure."
Every kind of Tokyo story played out in the Midnight Diner. There were paper boys, businessmen, food critics, adult movie stars, gay men, trans women, boxers, gossipy women friends, singers, and more.
The format of the episodes was built around stories told in the diner, which often carried into the outside world. Each special person who ordered the food of that episode – perhaps potato salad or ham cutlets – came back during the credits to say something about the recipe and preparation of the dish. Then they wished the viewers good night.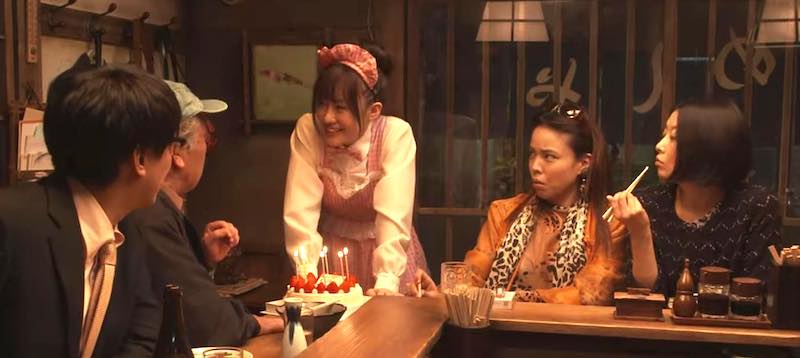 Because the place was small, the diners got to know each other. The regulars had their quirks and habits. The occasional visitors were always a topic of conversation after they left. The Master was the Yoda of the place, dispensing food and wisdom as needed.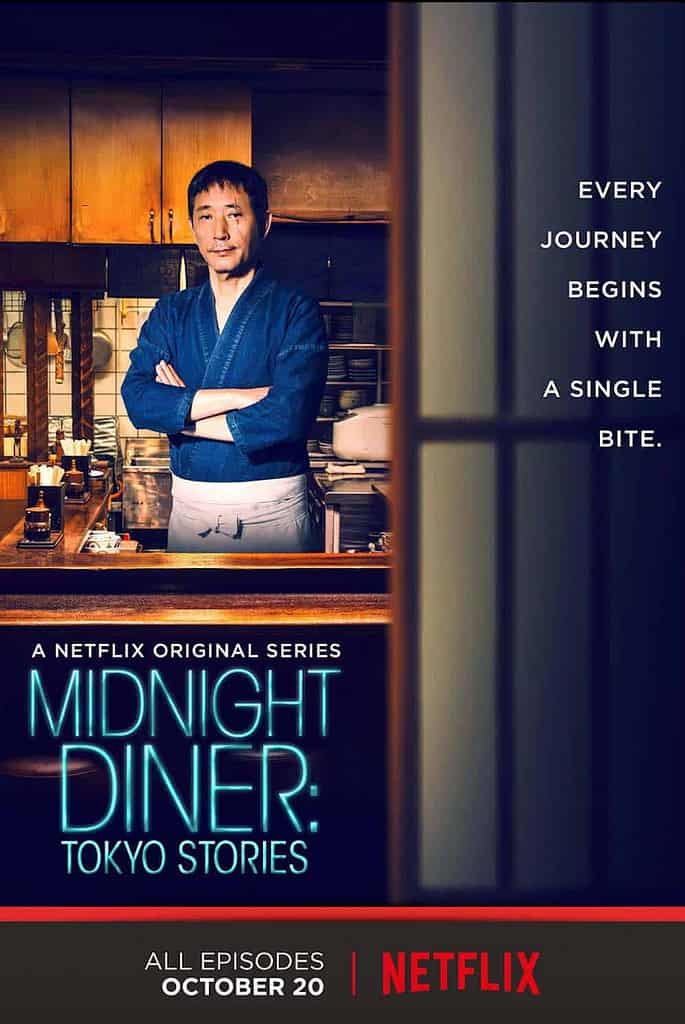 I thought the concept was brilliant. In the bustling, vast metropolis of Toyko, this tiny diner harbored a microcosm of stories about Tokyo and Japanese food and culture. The tales about friendship, love, community, and food were always laced with kindness and goodness.
The episodes of this feel-good series were short. They brimmed with comfort, compassion and memories triggered by food. I'm very glad Netflix has both the original series and the spin off, because I don't want to miss any of these lovely stories.