Spiderhead is futuristic sci fi about drugs that let someone control your behavior. It's set on an island in the middle of the ocean in a prison where prisoners can roam freely – because where could they go?
The prisoners in Spiderhead have agreed to be drug guinea pigs in exchange for lesser sentences. Steve Abnesti (Chris Hemsworth) is the mad scientist experimenting on these people. To receive the drug, prisoners must verbally say, "Acknowledge," before each dose is administered to them.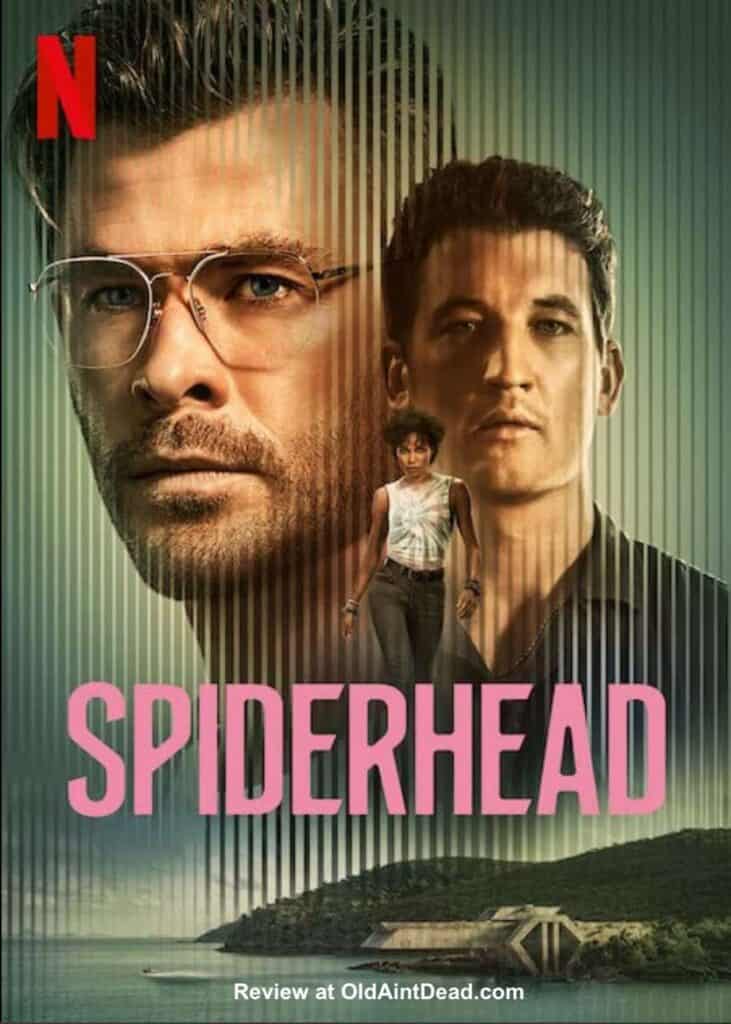 I thought I'd watch the film because the title is interesting and it has Jurnee Smollett as Lizzy. If I'd bothered to look at the poster and take note of her relative size next to the men, I would have realized she wasn't the main character. Alas, I did not do that.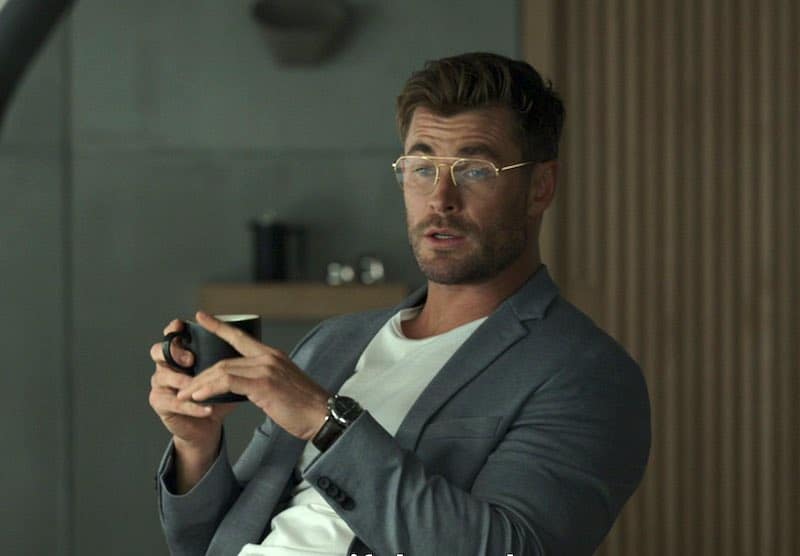 The main character (Hemsworth) has created drugs to make you happy, sad, horny, loving, and tortured. But his secret goal is to see if his drugs let him control you. Each prisoner has a drug pack attached to their spine. The dosage is controlled by Steve's assistant (Mark Paguio) from a smart phone.
The other main character is a prisoner, Jeff (Miles Teller). Jeff really likes Lizzy. Lizzy likes Jeff. Steve manipulates them mercilessly for his evil purposes. Will they ever be able to think for themselves long enough to do something about it?
Chris Hemsworth does his best to be something besides cute and charming in this – he wears glasses and everything. Sometimes he manages to convince you he's a heartless cad, but not often. Miles Teller as Jeff is stoic and reserved, cautious. Jurnee Smollett was underused.
Mostly I thought the film was a lost opportunity to say something important. It almost did, but then it didn't. The film is streaming on Netflix. If you watched it, let me know what you thought of it.