Surface is a thriller/mystery starring Gugu Mbatha-Raw. The first 3 episodes were released on premier day (7/29/22), with more to come weekly. First let me say Surface looks super good. Secondly, it makes me mad as hell that we have to wait weeks to reach the resolution of this story. I am so hooked on this drama.
Sophie (Gugu Mbatha-Raw) is recovering from a near-death accident in the ocean where she fell off a ferry. It was deemed a suicide attempt. She remembers nothing at all about it or her previous life.
Her husband James (Oliver Jackson-Cohen), her best friend Caroline (Ari Graynor), and her therapist Hannah (Marianne Jean-Baptiste) all support this narrative. They all act supportive and helpful as Sophie slowly recovers.
After about 6 months of trying to adjust to her new life as a blank slate, she starts remembering things. Disturbing things.
She notices a guy following her. She confronts him. He says he's Baden (Stephan James), a police officer, and he's just trying to keep her safe.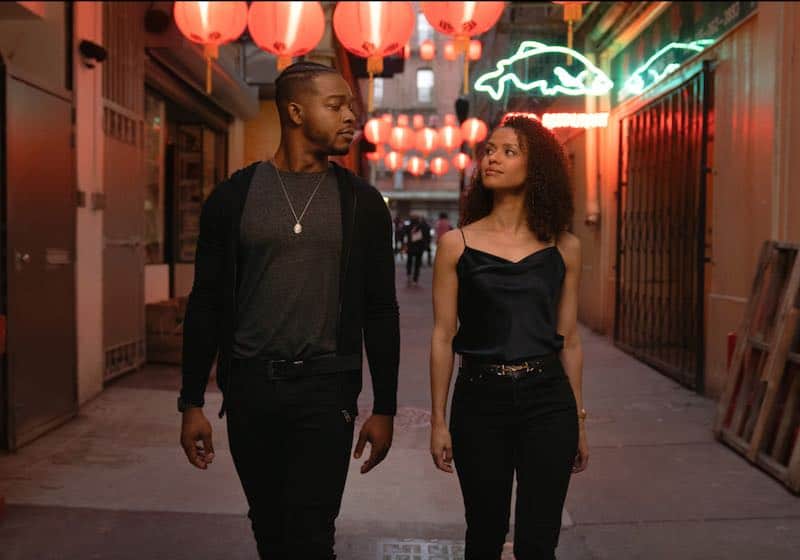 As she questions more and more about the story of what happened to her, she realizes that Baden is more than just a cop to her. She had a hidden life before the accident.
Sophie loses trust in her husband, in her best friend, and in the story she's been told about her previous life. She begins secretly checking out the stories on her own.
Only three episodes in, everyone looks suspicious and guilty of all sorts of things, including Sophie herself.
Veronica West is creator, writer, and showrunner for the series. The writing is terrific with tension and suspense building in every episode. The reveals add twists and mysterious questions. The amnesia plotline is as old as the movies, but this one is beautifully done with outstanding actors.
It all adds up to three strong episodes to open the series. It will keep me coming back, and I suspect any others who watch as well. It's on Apple TV+.