Tales of the City was revived in 2019 from the stories by Armistead Maupin. Lauren Morelli is the creator behind the new series, which I found to be very much a series of right now. Contemporary.
The newest Tales of the City used trans actors, gay/queer/bi actors, an inclusive cross-section of ethnic actors, and landed hard on the current issues facing queer communities like the one in this story. It made that hard landing while paying homage to the struggles that came before.
The sex scenes (and there were quite a few) were right out there – no hiding under blankets or panning away. Drug use (only marijuana) was common. And the language was explicit.
It is very 2019.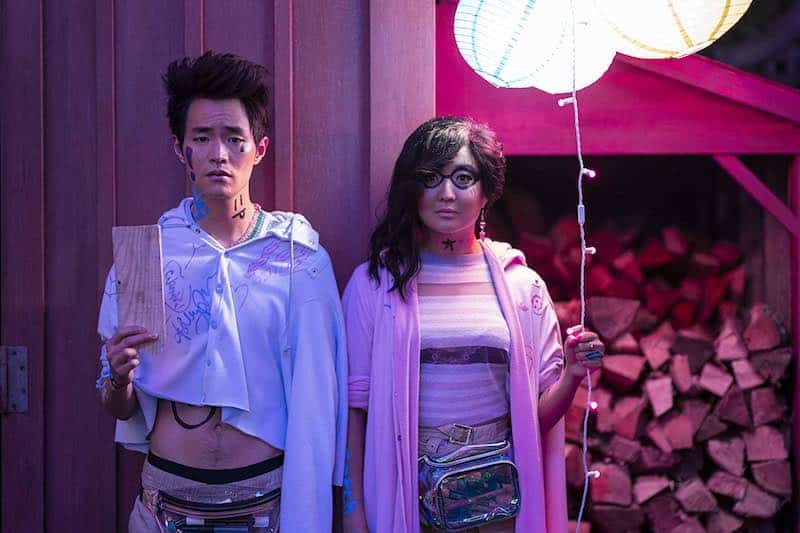 I have to confess I'm only judging this series based on this series. I haven't seen earlier series, nor have I read the books. From that perspective, I found the series to be full of love and community and hope.
There was so much love and support between and among the characters. The people in the community around Barbary Lane aren't misfits and losers – they are an example of the best that humans can aspire to be. They are full of love and generosity, understanding and support. We should all be so enlightened.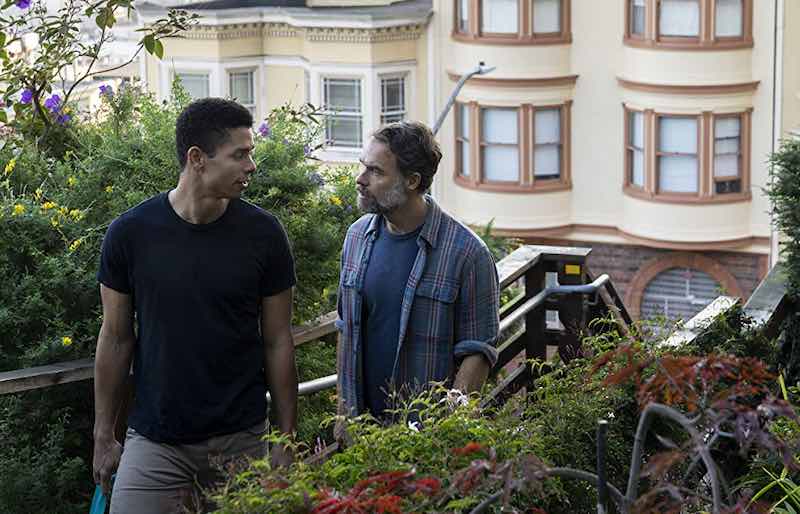 Not knowing the backstory on all the characters was not a problem. I figured it out quickly in the first episode. It was a well-written introduction to the world of Barbary Lane and its characters, and done without exposition. An admirable feat. (Armistead Maupin was credited as a writer for every episode.)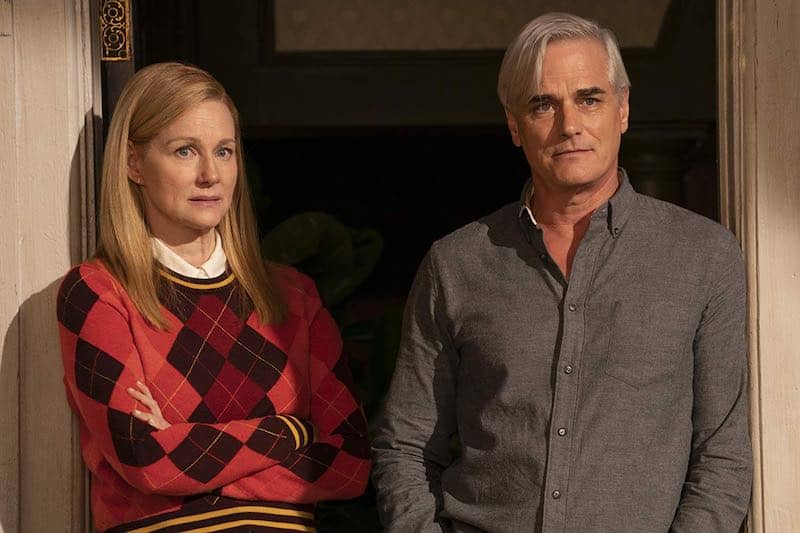 Mary Ann Singleton returns to Barbary Lane, where Anna Madrigal (Olympia Dukakis) is the 90 year old titular mother of an apartment building full of her loved ones. We quickly meet Mary Ann's ex Brian and Shawna (Ellen Page), the child she left behind some 20+ years ago.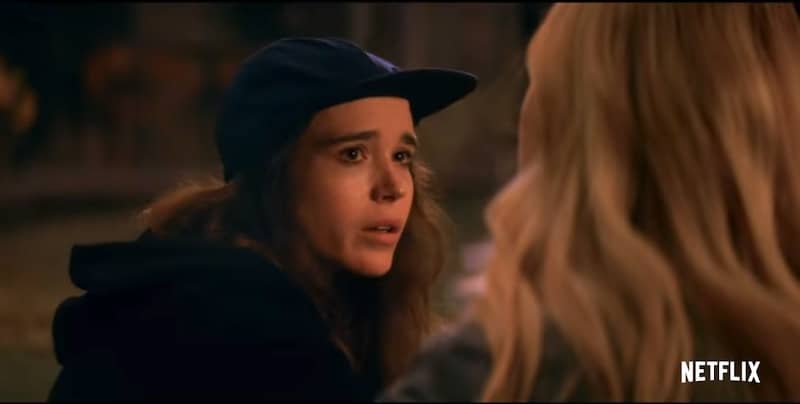 Others living there include Michael AKA Mouse, and a pair of twins trying to be as bizarre as possible on Instagram. The final resident characters are Jake (Garcia) and Margo (May Hong). Jake and Margo used to be a lesbian couple, but now Jake is Jake and neither of them are getting what they want anymore.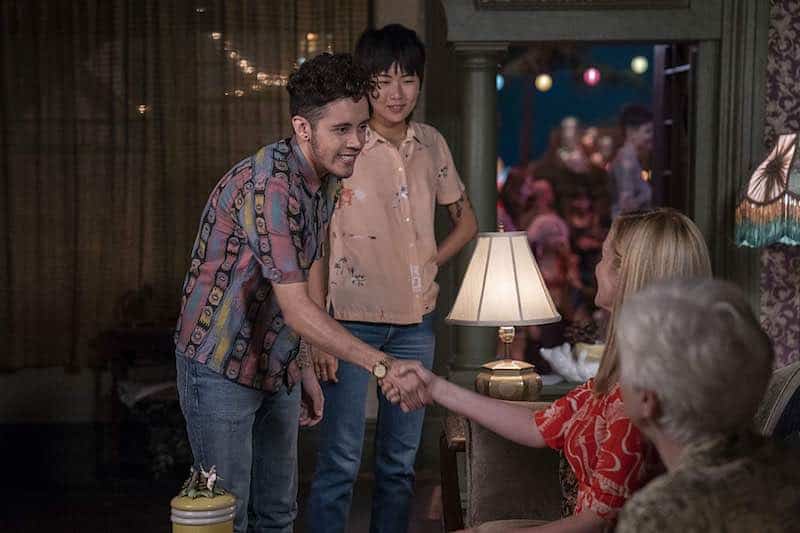 Add in a mysterious story about Anna Madrigal's past that causes her to decide to sell Barbary Lane and we're good to go for ten episodes.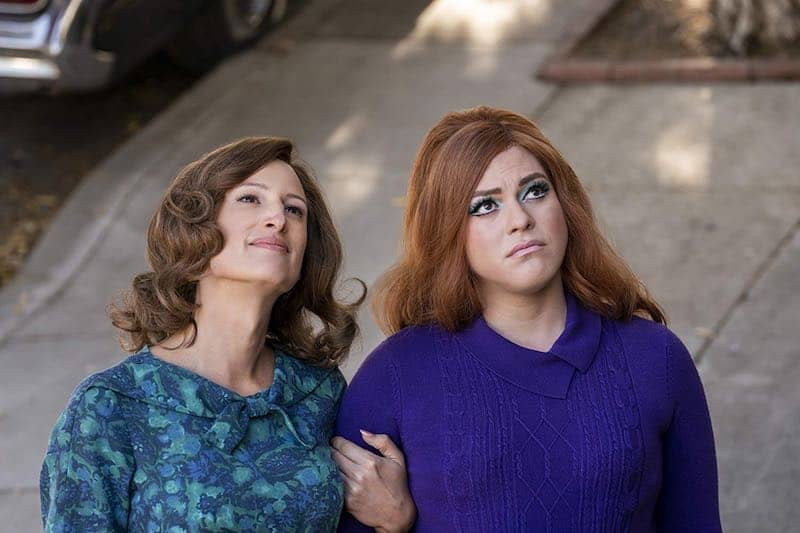 I'll just drop a few names here. These actors played additional important parts in the story: Victor Garber, Barbara Garrick, Zosia Mamet, Caldwell Tidicue, and Michelle Buteau.
I found Tales of the City to be heartwarming and full of love. What could be more beautiful? If you are a die-hard fan of previous versions or the original stories, try to approach it with an open mind. I advise that because there's a lot of complaining among users on IMDB who found fault with the latest incarnation of these characters in this place.
I, dear reader, highly recommend it.
Pin This!
Watch the trailer for Tales of the City
What did you think of this version of Tales of the City?