The Defeated takes place in 1946 in Berlin. Much of Berlin was a pile of rubble. The Americans, British, French, and Russians squabbled for power in the divided city. The series narrows in on a few characters as they struggle to survive and rebuild their lives.
Much of the action in The Defeated takes place in a precinct police station in the American sector. Elsie Garten (Nina Hoss), a language professor, is in charge. Around her are untrained people. Her best cop is 16 year old Gad (Maximilian Ehrenreich), a Jewish lad who somehow survived the war. The police are housed in a bank building and have nothing but clubs for weapons.
The U.S. State Department sends a New York City cop to help get this precinct into shape. He is Max McLaughlin (Taylor Kitsch). Max has his own agenda. He's searching for his older brother Moritz (Logan Marshall-Green), who is AWOL from the U.S. Army.
Max's immediate boss is Tom Franklin (Michael C. Hall). He and his wife, Claire (Tuppence Middleton), live in one of the few intact homes and host many social events.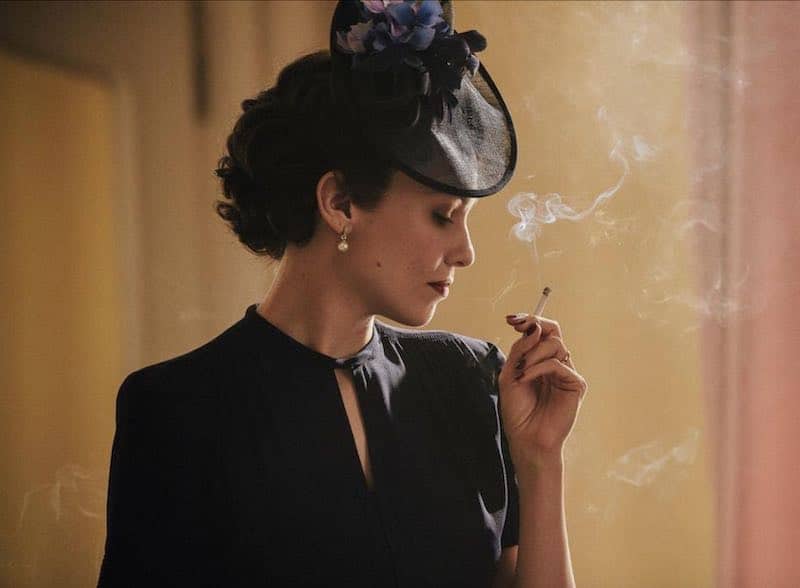 Claire seemed like an unnecessary character for most of the series. Toward the end she becomes more important.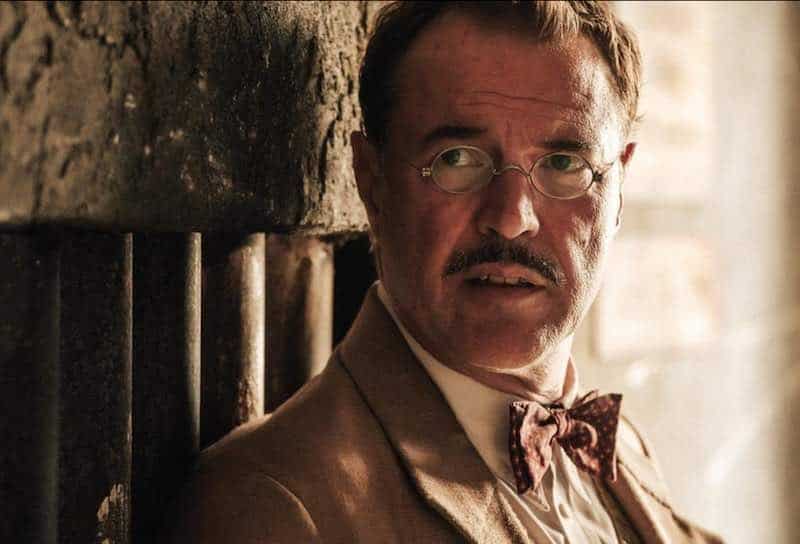 The police work involves two efforts. The first is to catch Dr. Werner 'Engelmacher' Gladow (Sebastian Koch). Gladow, the angel maker, helps women with things like abortions and other needed medical work. Then he puts those women to work in brothels all over the city where they collect information. He deals in information and has something on everyone. His information makes him slick as Teflon where justice is concerned.
The other police effort is to track down who is arranging for Nazis and stolen art to fly out of Germany on unscheduled, untracked flights that take them and their loot to freedom.
Mixed up with this is the Max and Moritz drama. Moritz is murdering Nazis in the most gruesome and horrific ways. He does it in personal ways that involve Max. Max seems helpless to stop it.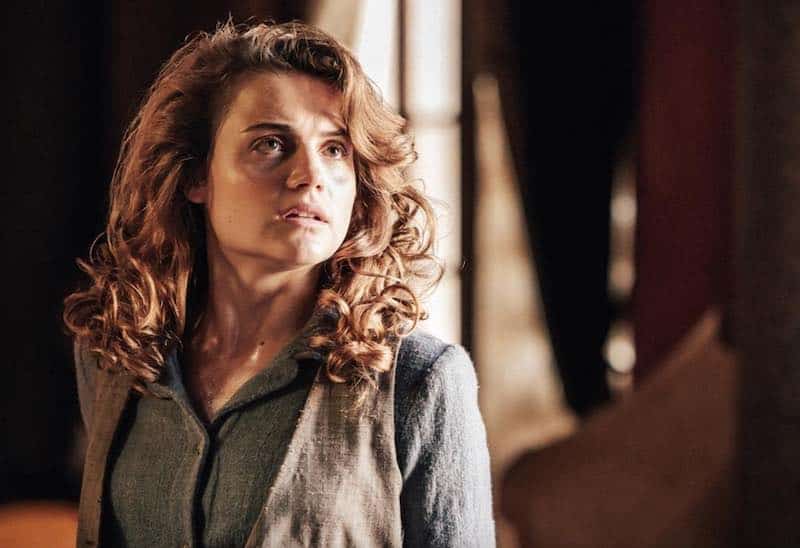 Moritz was scarily insane, but an even scarier character was Karin (Mala Emde). She was attached to Dr. Gladow early on and did his dirty work. She was a true believer, ready to carry the Nazi agenda into the future. A pointed reminder that Nazi power is raising its filthy head again.
Writer and director Måns Mårlind took this group of characters and used them to make statements about good and evil, right and wrong, freedom and authoritarianism. Many of the discussions and comments were designed to give you pause to think about our modern world.
There were many occasions where people faced horrific choices in order to survive or help someone they loved survive. Just one example: Elsie Garten's husband was in a prison in the Russian sector. What was she willing to do to make sure he got out of it alive?
The original title of The Defeated was Shadowplay. It may be known by that title in some locales. The languages used were English, German and Russian. The series looked outstanding. It was filmed in Prague where the sets of rubble filled streets, buildings and interior sets, and exterior scenes gave the series the perfect look for the subject matter.
The series is streaming on Netflix. It's dark, intense, suspense-filled, brutal, and grisly. You've been warned.