Canadian series The Lake is back with season 2 on Prime Video. Like season 1 of this series, the new season is full of broad humor and a diverse cast plus more LGBTQ+ characters.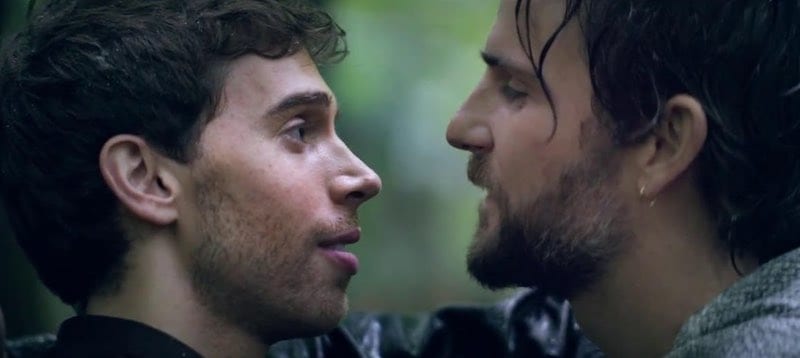 The Lake stars Jordan Gavaris as Justin. Justin and his biological daughter Billie (Madison Shamoun) are back together for another summer of bonding. Justin is living with Riley (Travis Nelson), who proposes in almost the first scene. Their wedding issues fill up the whole season.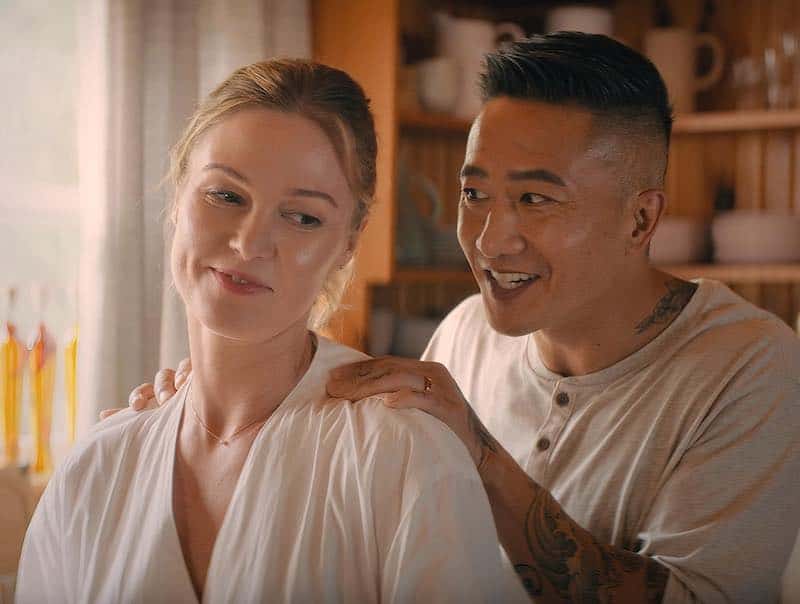 Justin spars with his step-sister Maisy (Julia Stiles) over possession of a cabin on the lake that he thinks should be his. Maisy's mother, Minsy (Lauren Holly), arrives in season 2 to further complicate the ownership of the cabin question.
Maisy and Victor are the parents Opal (Declan Whaley). I'm not sure what label to pin on Opal, perhaps nonbinary? Whatever the label, Opal is an accepted and loved member of the family.
Justin's bio-daughter Billie arrives for the summer with an internship in hand. Billie meets a group of kids her age working in the forest to plant trees. She falls for two of them – brother and sister Ivy (Max Amani) and Forrest (Jhaleil Swaby). She drops her internship and starts working with the tree planters as she pursues relationships with both Forrest and Ivy before she learns that they are brother and sister.
Billie is a little surprised to find herself on the queer spectrum, but she deals with it gracefully. The beautiful thing about the various incarnations of queer in this series is that they are just people. Normal folks with normal problems. All are respected and loved members of the lake community. Although the humor is a little overdone in this series, I applaud the diverse and representative cast of characters.
There are subplots of all kinds among the people who live in the area. And there's a big issue with the boathouse where the community gathers for every event.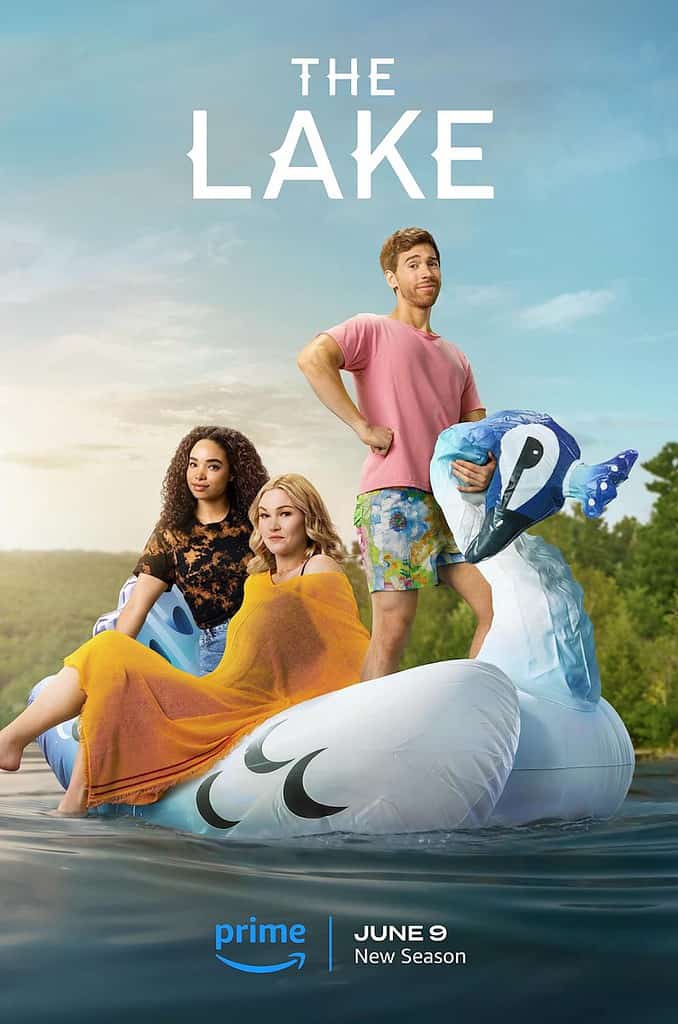 I didn't clock it watching the episodes, but in the extra material Prime included after the series, actor Max Amani reveals that she is a trans woman and proud to be representing as part of The Lake.
Perhaps this isn't the greatest comedy series to ever come out of Canada, but it is full of heart and love. It will really hit the spot for some and be a pleasant amusement for everyone else.