The British series Happy Valley has been an outstanding triumph of great writing and brilliant acting. It returned after a long wait of almost 8 years for its 3rd and final season. It was worth the wait. There are spoilers ahead in this discussion.
I've talked about Happy Valley extensively on Old Ain't Dead because I think it's one of the greatest shows ever written. It stars Sarah Lancashire as Sergeant Catherine Cawood of the Yorkshire police. Hers is a brilliant performances. The complete 3rd series of this outstanding character's story has all been posted on AMC+ and AcornTV for American viewers now, so I'm ready to write about it.
Let's get started on my list of reasons to love the final season of this outstanding series.
Award Worthy Performances Elevate Happy Valley
The acting in this series is way up in the stratosphere, far above merely excellent. Sarah Lancashire, in particular, takes her character to such emotional depth and honesty that she should get a standing ovation after every scene. Two scenes stand out in season 3.
Catherine follows Clare (Siobhan Finneran) and Neil (Con O'Neill) to the prison in Sheffield where they take Ryan (Rhys Connah) in to visit his biological father. Catherine confronts Clare as she sits waiting for them in a cafe. The betrayal, anger, pain and hurt that Ryan visiting his father causes Catherine can't be assuaged by Clare's feeble explanations. This is one of the most powerful scenes in all three seasons of Happy Valley.
I know I go on and on about how wonderful Sarah Lancashire is, so I'm sorry that I haven't mentioned how good Siobhan Finneran is, too. She's so vulnerable here, and so concerned about making Catherine unhappy. Later Clare's walking down the street all alone and calls Catherine to try to make up with her. She's open and in pain. I'm thinking back to season 2 when she fell off the wagon and did a marvelous job with that, too.
The entire cast is just freakin' good.
Here's the second example of award worthy performances. At the end of the last episode, Sally Wainwright has accomplished the impossible by giving us "feels" for Tommy Lee Royce (James Norton). He breaks into Catherine's house and looks at the photo albums of Ryan growing up. He seems human and genuine for a few moments. Catherine and Tommy Lee have a confrontation in her kitchen as he guzzles pills and booze in an effort to kill himself. She's unforgiving. He sets himself on fire. She sees it coming and lets him do it. Then she grabs a blanket and snuffs out the fire. That he should choose this type of exit after every season has Catherine saving people from burning themselves to death is poetic justice.
Letting James Norton have a few seconds as a hurting man and father was a great move here. It doesn't let him off the hook, and Catherine certainly isn't going to let him off the hook, but it gives him a tiny moment to be human.
Consistent Characters
Writer and creator Sally Wainwright keeps her characters and the themes of the story consistent for 3 seasons. Catherine Cawood is a great cop, she solves all the crimes. She's fighting a never ending flood of drugs into her valley. She's a good grandmother to Ryan in spite of her worries over how much impact the DNA of his sociopathic father Tommy Lee Royce will have on him. She's a good sister to Clare and a good friend to many others.
Other characters get the same treatment.
Consistent Motifs
Every season sees Catherine dealing with someone who wants to set himself on fire.
Every seasons ends with Catherine at the graveyard where her daughter is buried.
Every season explores the nature vs. nurture question about how much influence Catherine and Clare will have on young Ryan as compared with the bad influence his rapist and murderer of a father has on him. Situations and conflicts around this nature vs. nurture theme keep it top of mind in every season.
The Nature vs. Nurture Question is Resolved
Fans endured a long gap between seasons of this show. Writer Sally Wainwright said at the end of season 2 that she wanted actor Rhys Connah to grow up. It was important to Catherine's story to see how Ryan turned out as a person. He's 16 here and the tallest person in the cast. They were waiting for him to grow, and he grew!
He's ready to decide for himself if he's going to follow in his father's footsteps or stay on the straight path Catherine taught him to follow.
There's Lots of Danger and Tension
In Episode 5, Tommy Lee Royce escapes. Every scene in this series holds a compelling amount of tension, but with him loose the danger increases. Will he try to kill Catherine? Will he steal Ryan away and hurt him like he tried to do in season 2?
He's a loose grenade. We've seen him rape Ann (Charlie Murphy), drive back and forth over the body of Kirsten (Sophie Rundle), and beat the stuffing out of Catherine. Now he has the potential to do even worse. Episode 5 out of the 6 is where this kind of escalation always happens, and Sally Wainwright takes it to the max in season 3.
The Subplots Eventually Lead Back to Catherine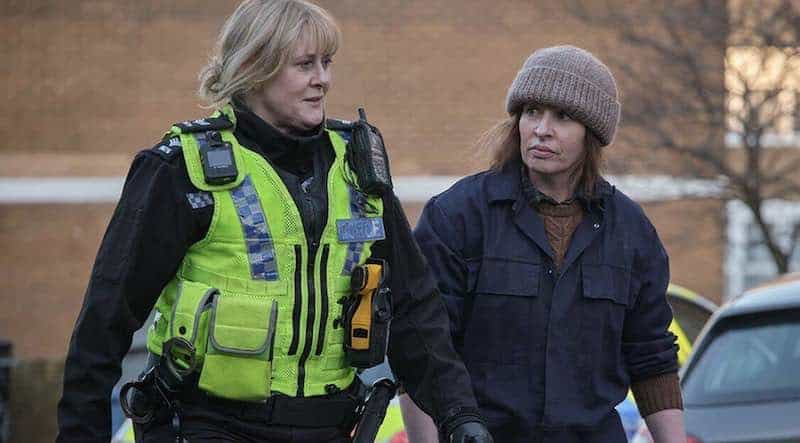 There are several subplots in season 3. One involves Alison Garrs (Susan Lynch), who is recently out of prison. She and Catherine have something approaching a friendship. Alison gives Catherine some information that helps with her police work.
Alison was in season 2 – the mother who shot her son at their farmhouse kitchen table. Her nature vs. nurture storyline is a complete opposite of Catherine's, but the two of them understand each other.
Two new characters in series 3 don't seem related to each other or Catherine in the beginning, but they become that way before the season ends.
Rob Hepworth (Mark Stanley) is a coach at Ryan Cawood's school. Joanna (Mollie Winnard) is his wife. He's an abuser and he mistreats her (and his students). Joanna is addicted to prescription drugs.
Joanna gets her drugs from a dodgy pharmacist named Faisal Bhatti (Amit Shah). Faisal has other problems in addition to the illegal drugs he's dealing. One of them relates to the drug lords in the Knezevic gang.
Sally Wainwright creates a constellation of interesting and diverse characters and puts their stories in motion around Catherine and her troubles with Ryan and his killer of a father. She resolves all those stories in the best possible way because Catherine Cawood is the best possible cop and best possible grandmother.
The Perfect Ending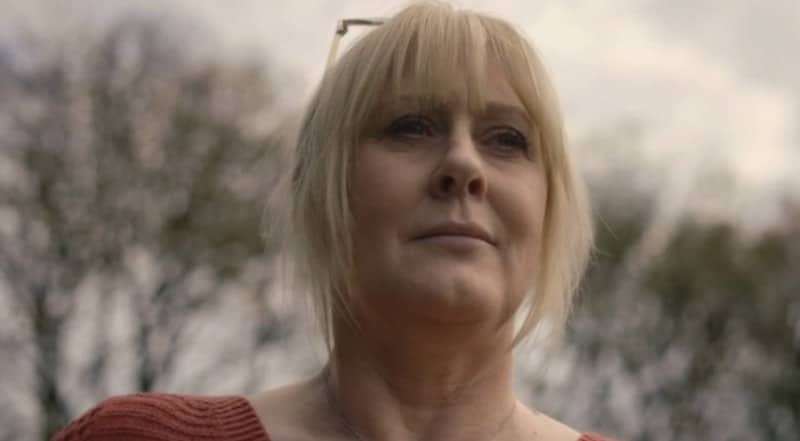 At the end of season 3 Catherine is happy and free. She's retired, she's on her way to the Himalayas in a new vehicle as she stops by for a goodbye at her daughter's grave.
Tommy Lee Royce is dead and gone.
Ryan is a great kid with a good head on his shoulders and is not about to follow in his biodad's footsteps.
Catherine Cawood's world is finally put to rights. All the pain and struggle since her daughter's suicide have come to a hopeful and affirming place. The final stage of the grieving process is acceptance, and Catherine seems to finally be there.
Perfect!