Wildflower tells a true story meant to tug on your heartstrings. It's totally predictable, but a good cast and some humor make it worth the watch.
Wildflower tells Bea's (Kiernan Shipka) coming of age story. Bea is in a coma and narrates the story of her life while her family teems around her hospital bed trying to figure out how she ended up in a coma.
Like Bea, I'll go back to the beginning. Sharon (Samantha Hyde) lived at home with her parents Peg (Jean Smart) and Earl (Brad Garrett). Sharon had a developmental disability.
Sharon sees Derek (Dash Mihok) mowing the lawn and thinks he's cute. Derek has a brain injury that has stopped his mental development at about age 12. These two fall in love, get married, and produce Bea (they name her Bambi but she prefers Bea). Bea is a "normal" child. With help from Grandma Peg, Sharon and Derek get her raised in their unique way.
She also spends time with her aunt Joy (Alexandra Daddario) and her husband Ben (Reid Scott) and their twin boys. Joy is possibly a worse mother to her twin boys than Sharon, which is part of the humor here.
At about the age of 10, Bea realizes what's up with her family and begins taking care of her parents.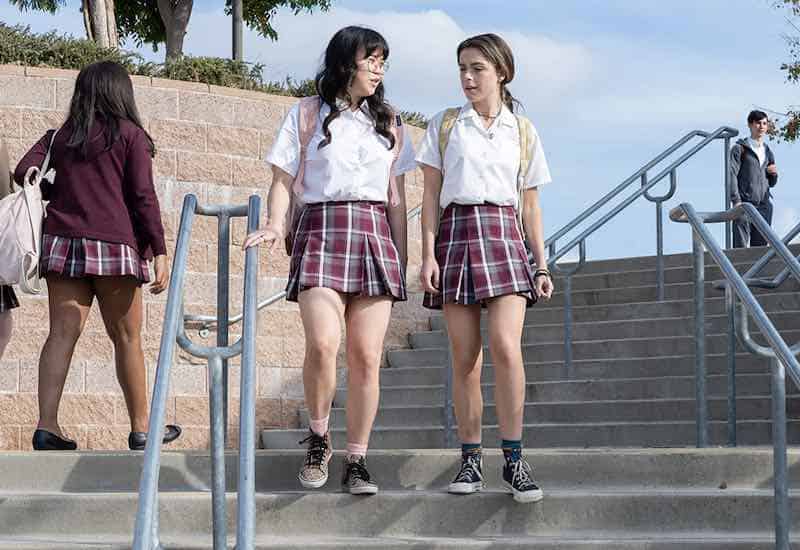 Bea's best friend is Nia (Kannon). In senior year of high school, Bea meets a new boy named Ethan (Charlie Plummer). These two hit it off.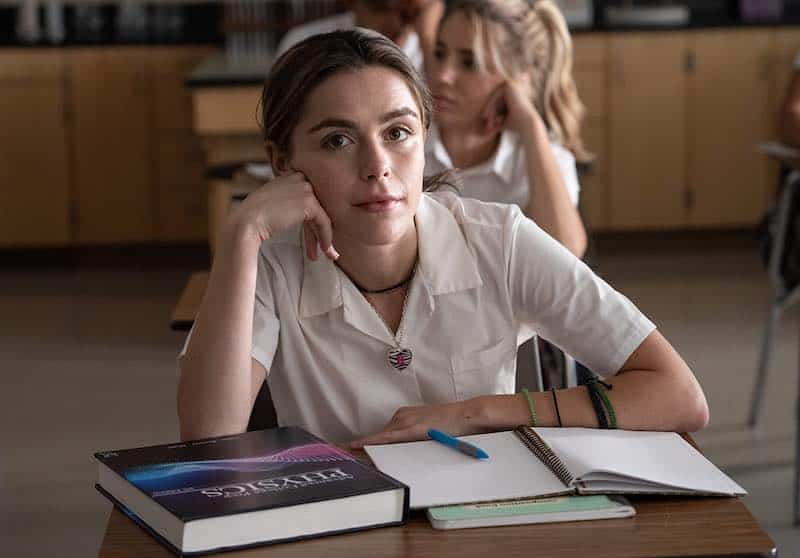 Bea does well in school. As graduation approaches, her school counselor wants her to choose a good college away from home. She's worried about leaving her parents to care for themselves. And she's crazy about Ethan. She's reluctant to commit to college away from home.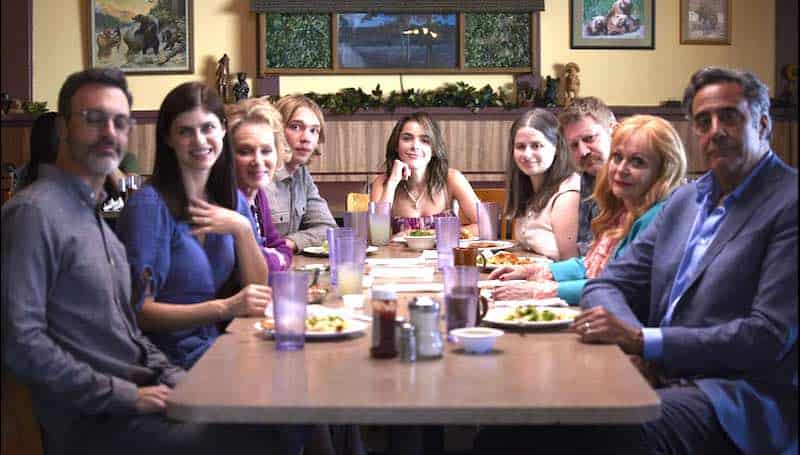 Graduation comes and Bea still doesn't know what to do about college. Then, bam, something happens that puts her in the hospital in a coma and we're back to where we started. Everyone has an opinion to argue while Bea lays in the hospital. The ending will be happy, as you know from the beginning of this true story, but I won't tell you exactly how it all works out.
A social worker named Mary (Erika Alexander) hangs around the hospital. She's trying to figure out how Bea ended up in a coma, but other than that I don't see what she has to do with the story.
Jean Smart and Jacki Weaver did their best to bring some laughs to this film, but even with this sterling cast it doesn't rise into the great category.
As the credits roll, you see photos of the real family this story is based on. Matt Smukler directed.
Wildflower is streaming on Hulu.