The Law According to Lidia Poët tells the story of a courageous and amazing woman. It's based on the real woman who was Italy's first ever female lawyer. Set in 1883, the Italian series covers her struggles to be a practicing lawyer. She was brilliant, brave, bold, and totally fabulous.
In The Law According to Lidia Poët, Matilda De Angelis plays Lidia with outstanding effect. She does a beautiful job making Lidia a woman who insists on going her own way, making up her own mind, and getting to the heart of justice and the law.
In the first episode Lidia is accepted to the bar. Then some high mucky muck notices a woman has been admitted to the bar and promptly revokes her license to practice.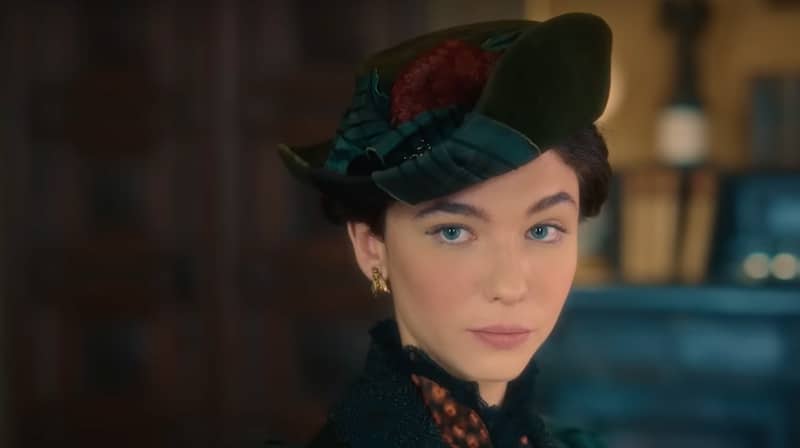 Lidia is too broke to maintain her apartment, so she goes to her brother Enrico Poët (Pier Luigi Pasino) for help. He is a lawyer, too. He reluctantly agrees to let her stay at his home and be his "assistant" as she works on her appeal to be reinstated to the bar.
Enrico's wife Teresa (Sara Lazzaro) and daughter Marianna (Sinéad Thornhill) greet her warmly. Marianna, who is in love with the lowly gardener, especially idolizes her Aunt Lidia for her independent spirit and courageous disregard for patriarchal rules.
Also living there is Teresa's brother Jacopo (Eduardo Scarpetta). He's a journalist and critical to many aspects of what happens. A romance bloomed between Lidia and Jacopo, although she already had a fellow who spent time in her bed.
After episode one, when Lidia was removed to the position of assistant to Enrico, the series detailed a new case in each episode. Lidia would accept the case on Enrico's behalf and drag him kicking and screaming through the process of defending the accused person of the episode. He slowly accepted the notion that his sister was a brilliant lawyer and knew her way around the world well enough to skillfully save a number of innocent people. He began to admire and respect her opinions.
Lidia was purposeful and confident, striding around with her gorgeously tailored skirt tail flying behind her. She spoke to men as an equal no matter how many times Enrico reminded her to "let him do the talking."
Women from all over Italy rallied in her support and came to Turin in her honor when her appeal to be reinstated was heard. She became a feminist icon early in her life.
The ending was ambiguous, with Lidia torn between two choices. Whichever way she chooses, there will be plenty of fodder for a second season, which I would be more than happy to watch.
I enjoyed the music choices. The music wasn't flashy. It was gorgeous and low key.
With this Italian series, Lidia Poët joins the ranks of heroic, independent minded women of that era such as Anne Lister of Gentleman Jack or Mary Anning of Ammonite.
The series is on Netflix. Letizia Lamartire directed several of the episodes.