Ammonite creates a fictional love story for real-life paleontologist Mary Anning. Anning devoted her life to digging fossils of sea creatures out of the muck and mud around Lime Regis on the southern coast of England. Because she lived in the early 1800s, the credit for her work was taken by men. She's only recently come into the public consciousness.
Ammonite explores two topics. First is the brilliant work by Mary Anning (Kate Winslet) in the advancement of science, even as men stole away her recognition. Second is the passionate romance Anning had with a younger woman, Charlotte Murchison (Saoirse Ronan).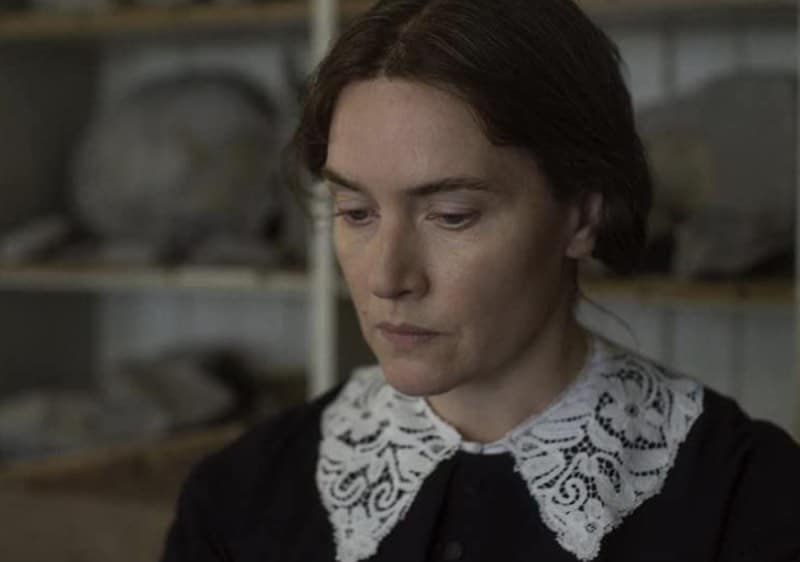 Writer and directer Francis Lee easily justifies the romantic storyline. At that time in England, social norms often forced women to marry men they hardly knew and may not have even liked. The multitude of letters between women of that time speak of intense, often passionate, relationships. That was how women survived their marriages and lives. The idea that Mary Anning, who never married despite her poverty, may have preferred the friendship of women is not without merit.
While Ammonite repeats motifs found in other same sex love stories about this time period such as Portrait of a Lady on Fire and Gentleman Jack, this film is unique.
Charlotte was pushed into Mary's life. She was depressed after the loss of a child. Her husband (James McArdle) thought the sea air and the companionship of a woman such as Mary would help her recover as he went off to hunt fossils. Mary took Charlotte's husband with her to hunt fossils one day. One of the few funny bits in the film was when all he found was some fossilized poop.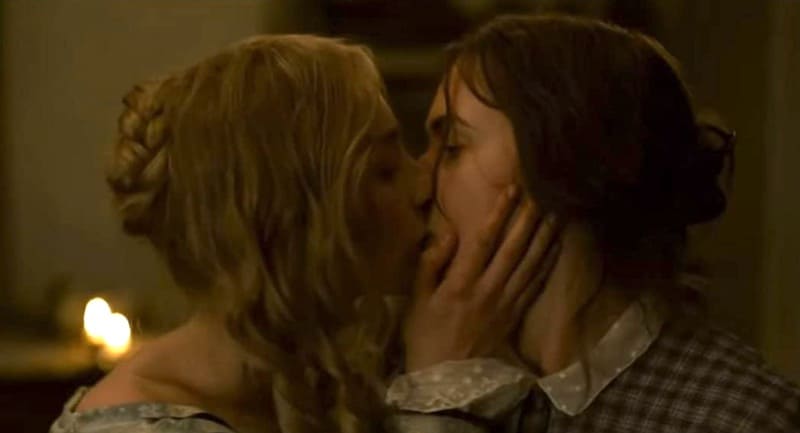 After a prickly beginning, Mary and Charlotte became lovers. The love scenes between them were actually planned and choreographed by the two actresses themselves. For a film with a male director, the sex was strictly female gaze.
There was very little dialog. Certainly no words about emotions would be spoken aloud. There was almost no music. Instead we heard the thudding of feet on wooden floors, the reverberating bang of doors, the crash of waves, the rattle of wooden wheels on cobblestones, the clatter of cups on hard tables.
With almost no conversation, and no music to guide our emotions, viewers were left to infer and interpret based on the performances of Kate Winslet and Saoirse Ronan. They did not let us down. Both were outstanding.
We had to infer that Charlotte was grieving a lost child. We had to infer that Mary and Charlotte were growing attracted to each other based on glances, ways of breathing, slight squirms in a chair, or the placement of a hand.
We had to infer that Mary had a previous, failed relationship with Elizabeth Philpot (Fiona Shaw). Fiona Shaw was magnificent in this. She was warmth and light and color. Seeing her was like finding a brilliant flower growing from a rock in a sea of gray stone.
The only bit of exposition in the film was Mary's story about the figurines her mother (Gemma Jones) cleaned daily. Later, Mary gave an uncharacteristic but succinct accounting of her own feelings when she went to London to see Charlotte.
Lee is the kind of director who likes to point the camera at details. A dirty ashtray, a beetle, a tide pool, a bird, a crab. Most of the time he had to stay close to his subjects. When so much depended on the subtle expressions of the actors, looking away at something like ants on the cobblestones felt like a drop in the action to me. And it added time to this already long film.
The film ended on an ambiguous note. Once again, we must infer what happens next.
Currently, Ammonite is available to rent from streamers such as Prime Video and YouTube. I haven't seen any announcement about when it will become available as part of a subscription price.
The recent surge of interest in Mary Anning has produced a number of books, many for children.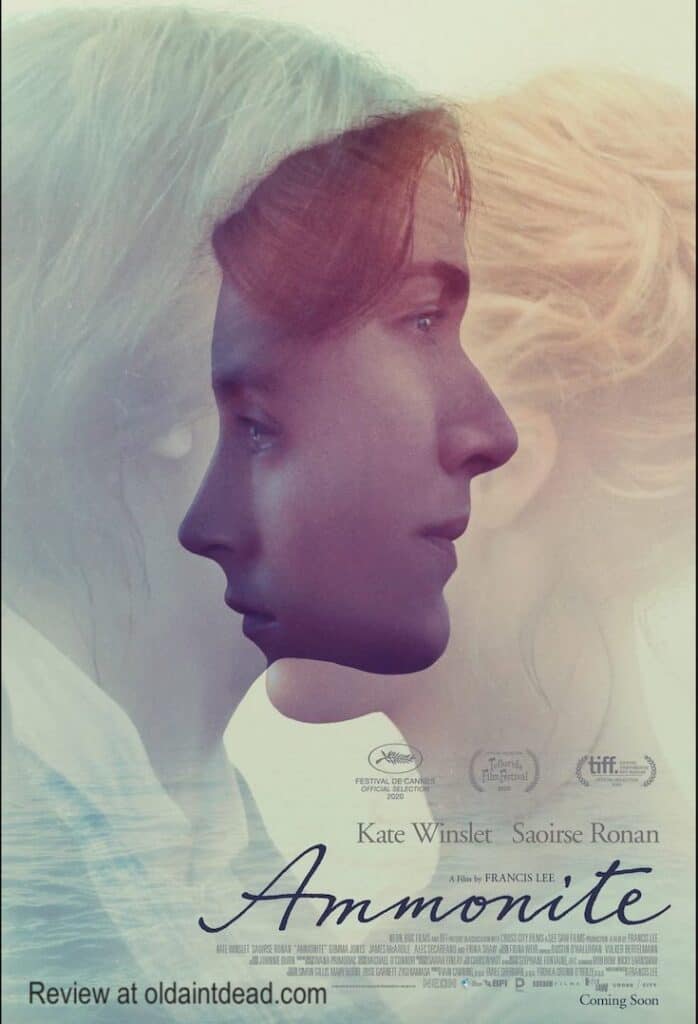 Here's a look at the trailer.
Have you seen Ammonite? What do you think will happen to Mary and Charlotte in the future?