The Noel Diary is set around the holidays. It's a sweet romcom story about two lonely people who bond over parenting issues. It's on Netflix but would fit in with the massive collections of holiday movies at Hallmark or Lifetime.
The Noel Diary stars Justin Hartley as Jake Turner. He's a well-known author. He lives with his girl Ava – a dog. Shorty before Christmas he hears that his mother has died. He's been estranged from both his parents for a very long time, but he returns to his hometown to clear up his mom's house.
He discovers his mom had turned into a hoarder, so he has a big job to dig through all her trash to find a few treasures. One of the treasures is the all-important diary.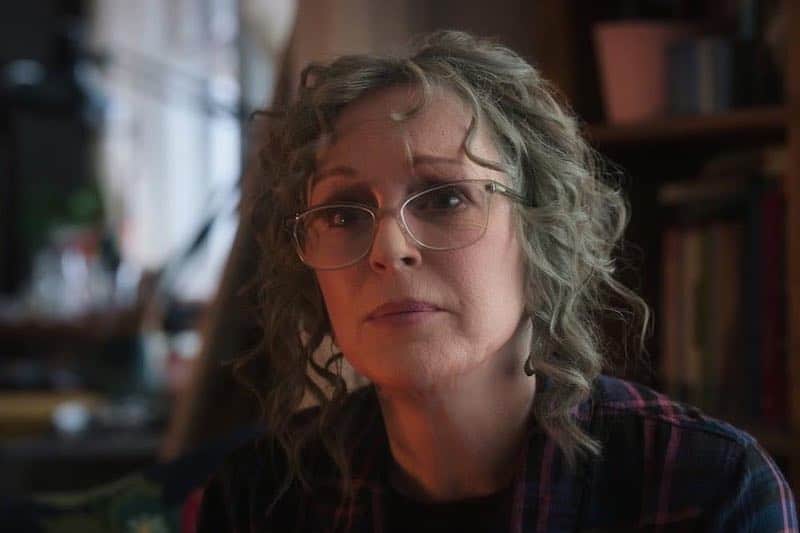 Still living across the street is Ella, played by Bonnie Bedelia. I never seem to get enough Bonnie Bedelia on my screen. It's nice to see her here. Ella and Jake have fond memories of each other and his childhood, which ended with a couple of tragic events.
Staring Jake's way from across the street is a young woman who later identifies herself as Rachel (Barrett Doss). Rachel is adopted and she just learned that her birth mother's last known address was Jake's mom's house. Apparently she was a nanny or a babysitter there years ago.
Rachel wants to know if Jake remembers the nanny. He does not. But Ella does, except she can't remember her name. Who would remember? Jake's estranged father, that's who.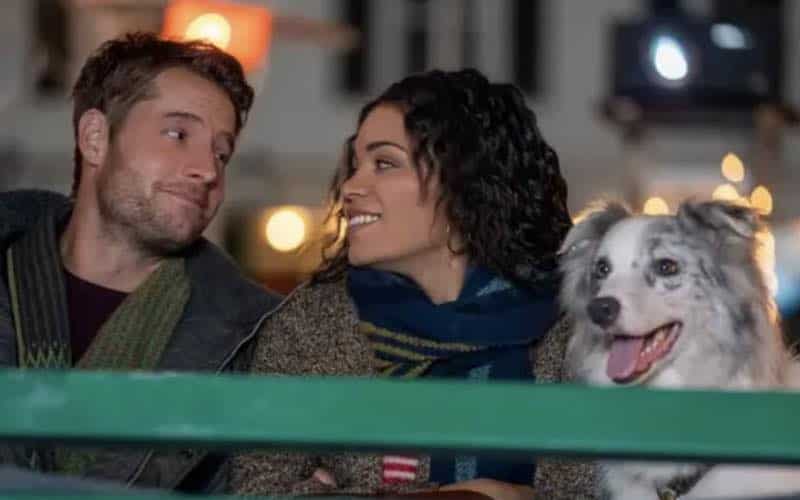 Rachel's engaged to some guy she claims is steady and grounded. But obvious sparks are flying between Rachel and Jake, even though nothing happens for a very long time.
They decide to find Jake's dad and ask about the nanny. Jake is reluctant to see his dad. The reason is a spoiler so I won't explain why.
It's always snowing in this movie. Nobody ever looks cold or buttons up their coat. In fact, one night on their hunt to locate Jake's father, they sleep in the car in a snow storm and don't even get cold. The miracle of fake snow.
The story has the usual romcom ups and downs, but ends happily for the new couple and their issues with parents and birth mothers.
Did you know Barrett Doss is a beautiful singer? She sings in this movie. Instead of linking to the trailer, which gives away the entire story, I'll let you hear her sing in this tweet about Station 19.
If you enjoy coasting through the holidays on a cloud of warm and loving movies with happy endings, you can add this one to your watch list.